Taiwan takes 1st place in Tour de Taiwan team competition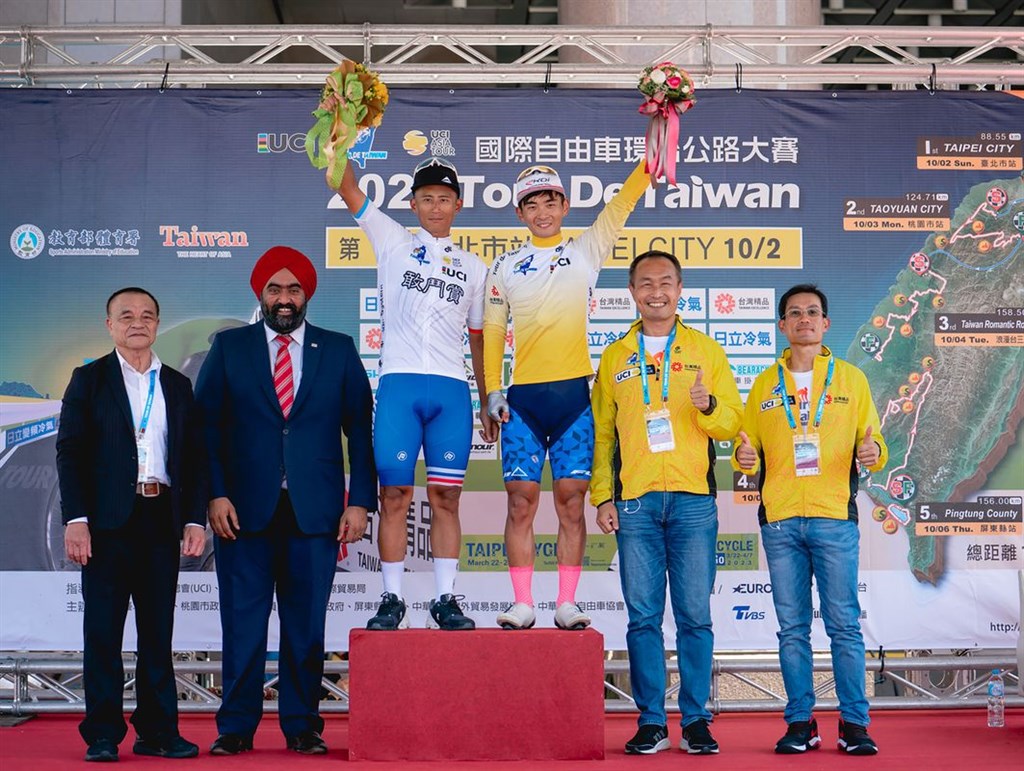 Taipei, Oct. 6 (CNA) The fifth and final stage of the annual Tour de Taiwan was held Thursday, with Taiwan winning 1st place in the team competition and Taiwanese cyclist Feng Chun-kai (馮俊凱) defending his title as the top rider from an Asian country.
Under the Chinese Taipei banner, the Taiwan team ended the five-stage bike race, which started Sunday, with a total of 46 hours 34 minutes and 24 seconds.
The win marked the first time a Taiwan team has won the tour since the race was officially included on the prestigious Union Cycliste Internationale (UCI) Asia Tour in 2005.
On winning the team category, cyclist Tu Chih-hao (杜志濠) said he had good legs on the last stage though he had hoped to win one stage for Taiwan.
Meanwhile, teammate Li Ting-wei (李廷威) gave himself an overall score of 90 with an eye to performing even better at next year's tour.
Team coach Lin Kun-hung, (林昆鴻) gave the team a score of 100 describing each cyclist's performance as awe-inspiring and praising their teamwork for being instrumental in helping Feng Chun-kai retain the blue jersey.
In the Tour de Taiwan, the blue jersey is awarded to the top rider from an Asian country, which Feng won in 2020 before the COVID-19 pandemic saw the event canceled in 2021.
On successfully defending his title, Feng said his strategy on the last stage was to react to those competitors closest to him in the rankings.
Feng, who currently rides for UCI WorldTeam Team Bahrain Victorious, said his participation in races prior to the Taiwan tour had allowed him to improve his strength on the bike and given him invaluable experience.
Winning consecutive blue jerseys was a personal record for Feng, who finished the 2022 Tour de Taiwan in sixth place overall with 15 hours 30 minutes and 54 seconds.
The overall individual winner of the tour was Australian cyclist Ben Dyball, who secured the yellow jersey with 15 hours 29 minutes and 5 seconds.