Taiwan defeats HK, books slot in Davis Cup World Group I playoffs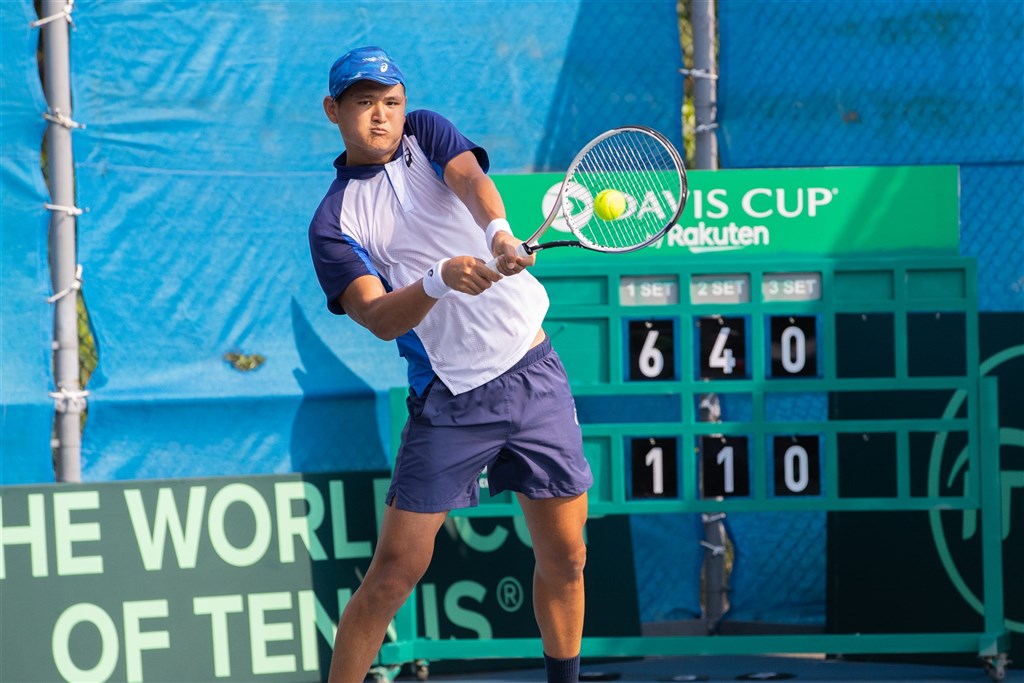 Taipei, Sept. 18 (CNA) Taiwan defeated Hong Kong three matches to one in their Davis Cup World Group II tie over the weekend in Taipei to qualify for the World Group I playoffs early next year.
Competing under "Chinese Taipei," Taiwan's national tennis squad topped Hong Kong 3-6, 7-6 (7-1), 7-6 (7-5) in the doubles and 6-1, 6-2 in the singles on Sunday after finishing with one-game a piece on Saturday at Taipei Tennis Center.
Youngsters Ray Ho (何承叡) and Hsu Hsiao-yu (許育修) of Taiwan defeated Coleman Wong (黃澤林) and Wong Chun Hun (黄俊鏗) of Hong Kong in a doubles matchup that lasted 52-minutes, while Wu Tung-lin (吳東霖) overpowered Coleman Wong in 41 minutes in the singles on Sunday.
A day earlier on the first day of the event, Coleman Wong caused a major upset by beating Jason Jung (莊吉生), who was ranked 601 places above him, 1-6, 6-4, 7-6 (10-8) to give Hong Kong an early lead in the tie.
However, parity was quickly reached in the next match as Wu beat Wong Hong Kit (王康傑) of Hong Kong 6-2, 6-2.
The win means Taiwan will play in the World Group I playoffs early next year and could be promoted to World Group I, while Hong Kong will compete in the World Group II playoffs that could see them relegated to Group III.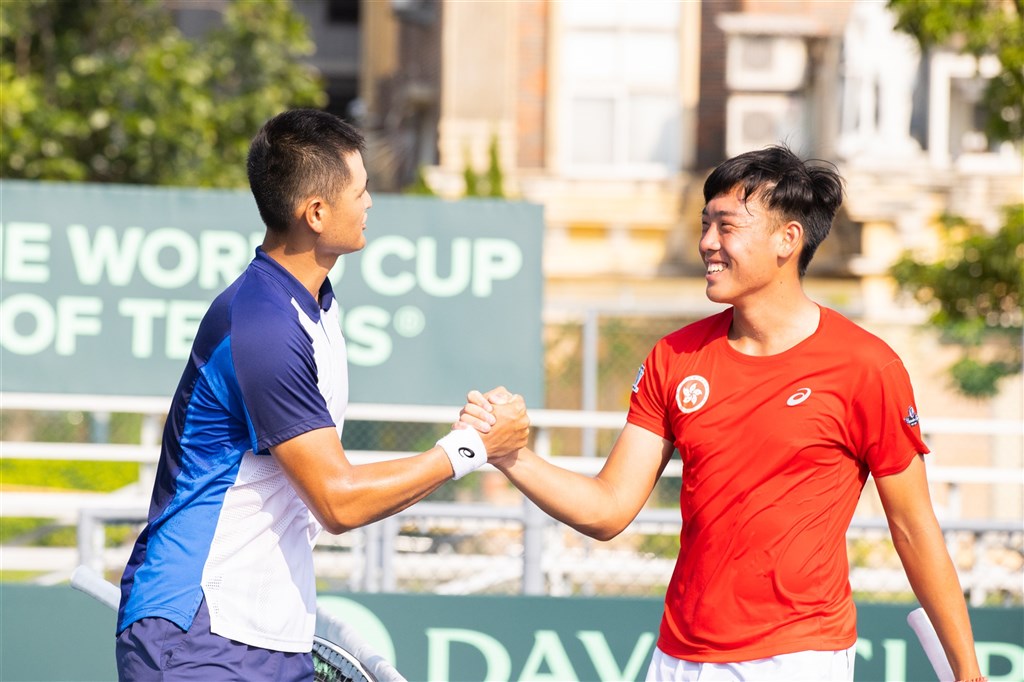 Taiwan defeated Hong Kong 4-0 the last time the two teams faced off in the competition in 2019 at Victoria Park in Hong Kong.
Taiwan has prevailed over Hong Kong in six of their eight previous meetings, losing in 1984 and 1990, while winning the six matchups since 1991.
The Davis Cup was founded 122 years ago and is the largest annual team competition in tennis, with 143 teams taking part this year.