Taiwanese judoka Yang Yung-wei toppled at Ulaanbaatar Grand Slam, settles for silver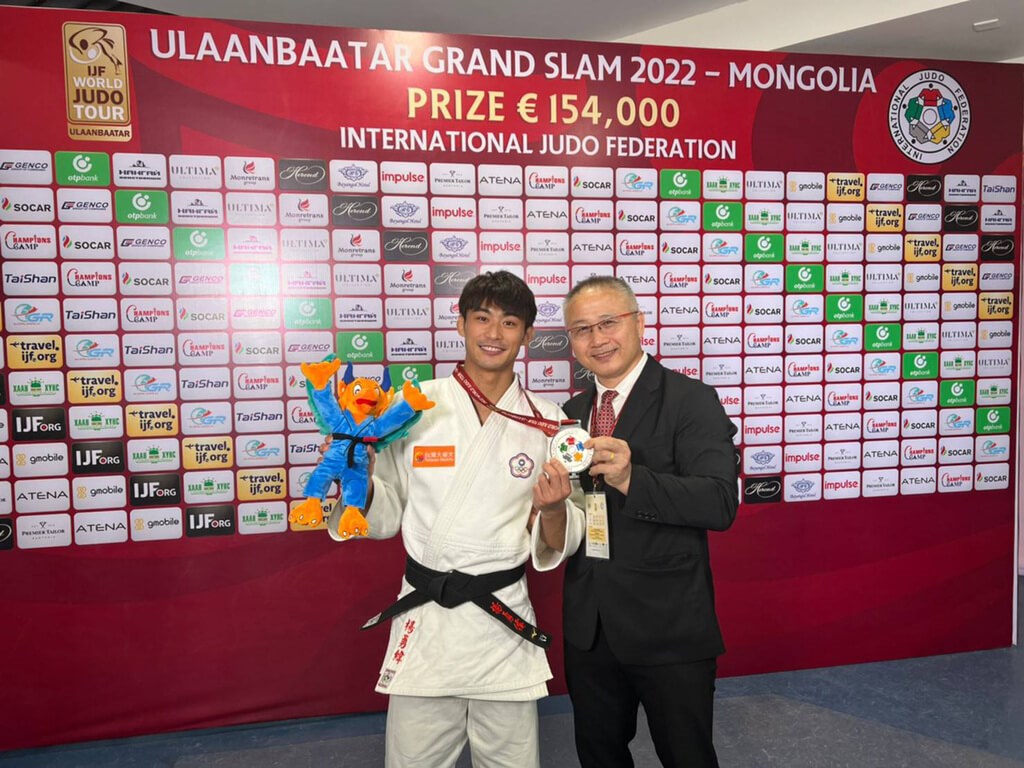 Taipei, June 24 (CNA) World No. 1 judoka Yang Yung-wei (楊勇緯) of Taiwan suffered an early setback in the final against Japanese Ryuju Nagayama at the International Judo Federation Grand Slam in Ulaanbaatar on Friday and finished with a silver medal in the 60 kilogram category.
In the first minute of the match, Nagayama scored a waza-ari with a shoulder throw, and Yang, the 2020 Tokyo Olympics silver medalist, never managed to come back.
For the remainder of the four-minute match, Yang tried to get closer to Nagayama to level the score, but the Japanese could not be pinned down, and Yang had to settle for silver, as time ran out.
Nagayama, the world No. 16 and two-time bronze medalist in the World Championships, has now upped his head-to-head advantage against Yang to 3-0.
Prior to Yang's defeat Friday, he was on a roll at the Ulaanbaatar Grand Slam, automatically advancing from round 1, defeating Uzbek Kemran Nurillaev with a waza-ari in round 2, toppling Portuguese Rodrigo Costa Lopes with an ippon in the quarterfinals, and defeating Mongolian Sumiyabazar Enkhtaivan in the semifinals.
Yang, 24, won two gold medals at the Antalya Grand Slam 2022 in April and the Abu Dhabi Grand Slam in November 2021.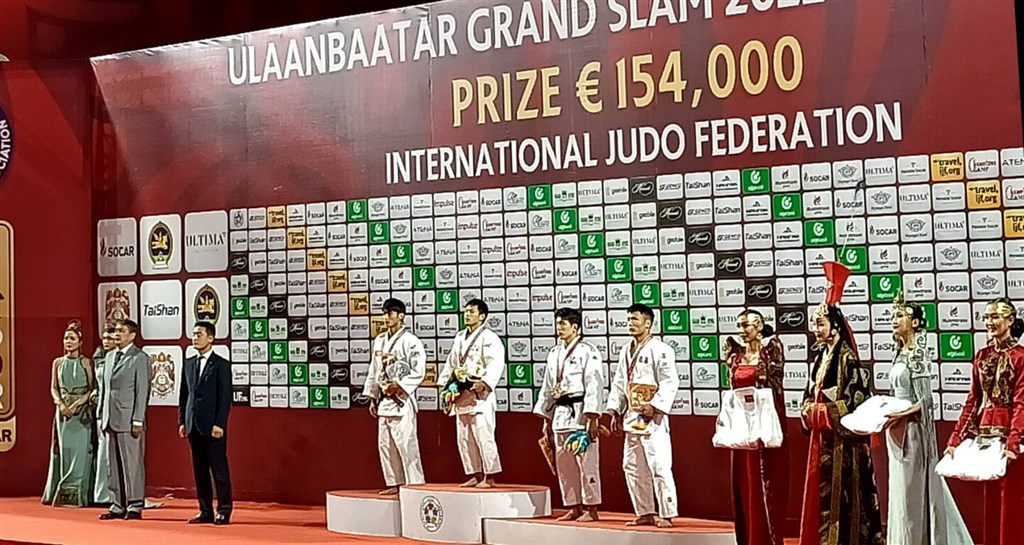 He became a media sensation in Taiwan when he won the country's first-ever Olympic judo gold medal last year, and his popularity skyrocketed when he ended 2021 as world No. 1 in the extra lightweight class.
Meanwhile, Taiwanese judoka Lien Chen-ling (連珍羚) fell short of a medal in Ulaanbaatar on Friday, when she lost to Israeli Timna Nelson-Levy in the women's under-57 kg third place match.
The Ulaanbaatar Grand Slam, being held Friday to Sunday in Mongolia, is the first qualifying round for the 2024 Paris Olympics.