P. LEAGUE+ & T1 LEAGUE
/
Hsinchu Jko Lioneers clinch P. LEAGUE+ regular-season title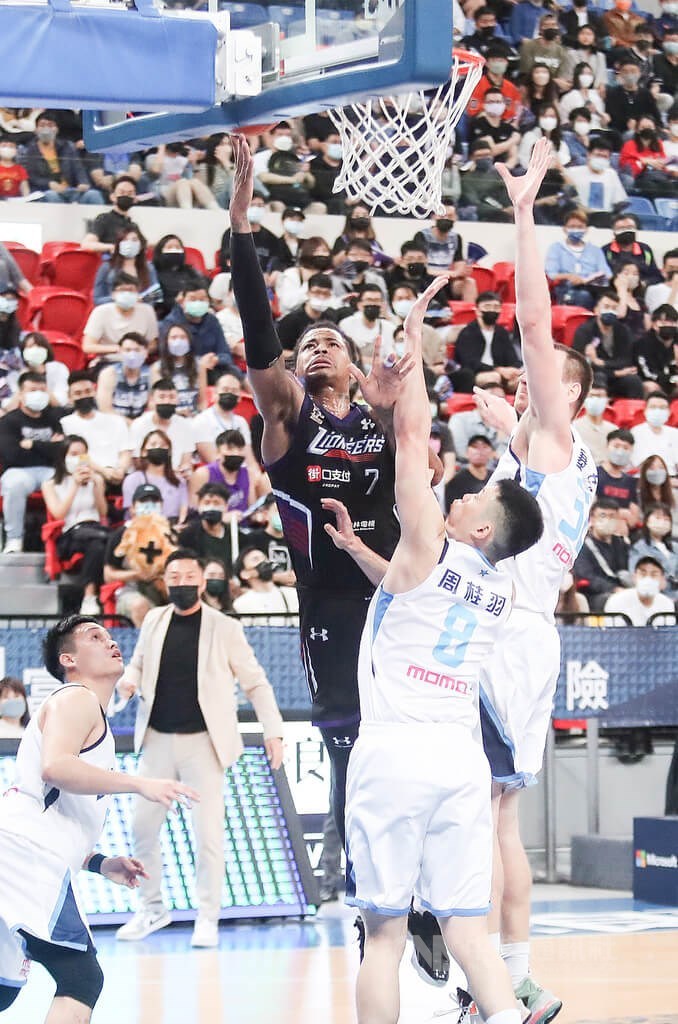 Taipei, May 21 (CNA) Basketball's Hsinchu Jko Lioneers clinched top spot in the P. LEAGUE+'s six-team regular-season standings after overpowering the Taipei Fubon Braves 108-99 away from home Saturday.
With their defeat of the Braves, the Lioneers now have a 20-10 card and are guaranteed to finish in first place in the regular-season standings, a feat that grants them the privilege of entering the playoff semifinals as the top-seeded side.
The Braves are in third place with a card of 18-12, trailing behind the Formosa Taishin Dreamers in second with a 17-11 record, while both teams are two games back from the Lioneers.
At the post-game press conference Saturday, Lioneers head coach Greg Lin (林冠綸) said finishing top of the regular-season rankings was a testament to the hard work put in by his team and his players.
"This season has not yet finished. We will continue to press forward and continue to put in the effort," Lin said.
Back at Saturday's game at Taipei Heping Basketball Gymnasium, the Lioneers led for most of the game, reaching a 65-48 advantage at halftime.
It wasn't until with two minutes and 18 seconds left in the third quarter that Braves Forward Winston Tsai (蔡文誠) scored a bucket from mid-range to narrow the deficit to a one-possession 75-72 game.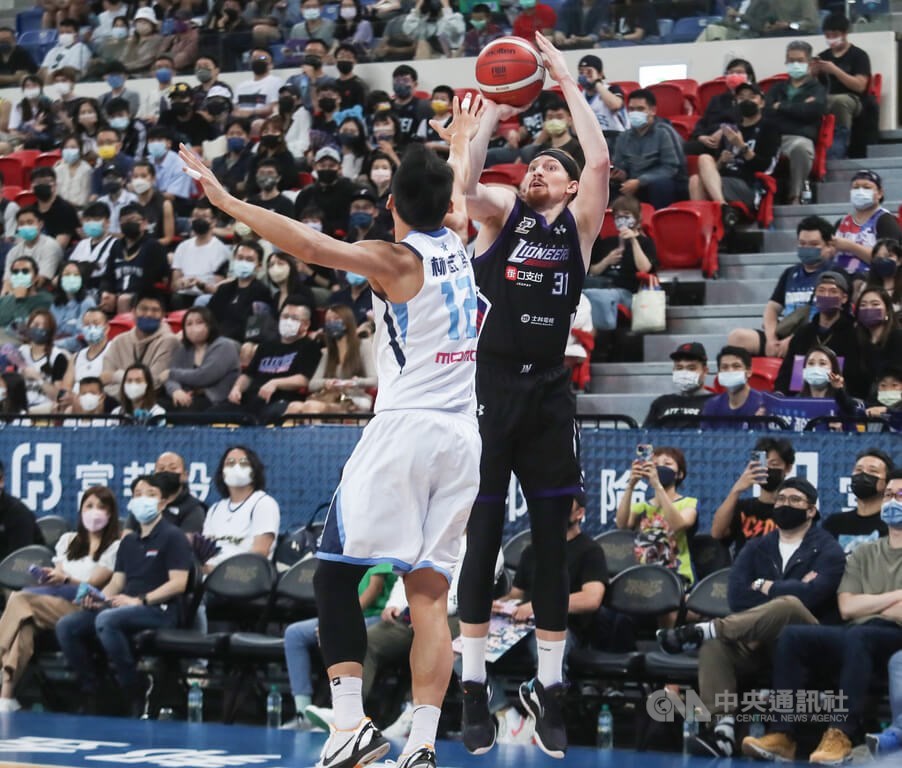 However, the Lioneers were able to turn things around thanks to the excellent shooting by forwards Nick Faust and Mike Bruesewitz and extended their lead to the point where they were out of sight at 108-99.
Faust led all scorers with a double-double of 36 points and 11 rebounds, while Bruesewitz followed with 28 points and 13 rebounds.
The P. LEAGUE+ still has three more postponed games to play before the end of the regular season, according to P. LEAGUE+ founder and CEO Blackie Chen (陳建州).
Two of the games could directly influence the remainder of the league standings to enter the playoffs, Chen said, adding that these fixtures will likely be played on May 27 and May 28.
The Dreamers will play the Taoyuan Pilots on May 27, followed by the New Taipei Kings on May 28.
The Kings are currently in fourth place with a 16-13 record and three-and-a-half wins back from the league leaders. The Kaohsiung Steelers and the Taoyuan Pilots, which are in fifth and sixth place respectively, will not advance to the playoffs.
The top four teams by winning percentage in the regular season will play in the playoffs consisting of First Round series in a best of five format and the Finals in a best of seven format.
More information on the dates of the playoffs will be announced soonest next week, Chen said.
View All