OLYMPICS
/
Taiwan's run in men's team table tennis ends in quarterfinals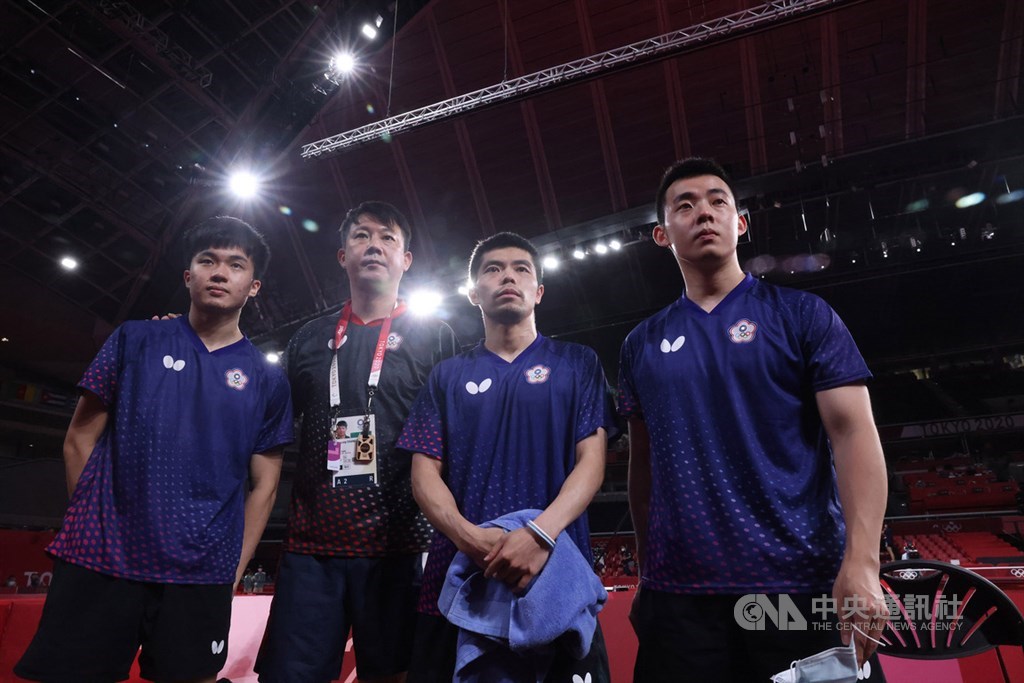 Tokyo, Aug. 3 (CNA) History repeated itself Tuesday as veteran Taiwan table tennis player Chuang Chih-yuan (莊智淵) again lost an all-important match to Dimitrij Ovtcharov of Germany, ending the run of the Taiwanese men's team in Tokyo at the quarterfinal stage 3-2 in the best-of-five match encounter.
Nine years ago in London, Chuang lost a six-game heartbreaker in the men's singles bronze medal match to Ovtcharov in the final game.
On Tuesday, the 40-year-old was again defeated by the German, losing in three straight games 11-8, 11-9 and11-7 at Tokyo Metropolitan Gym.
Commenting on yet another heartbreaking loss to Ovtcharov, Chuang praised the opponent for his tenacity.
He also said his fifth and probably last Olympic appearance in Tokyo was going okay but there is always room for improvement.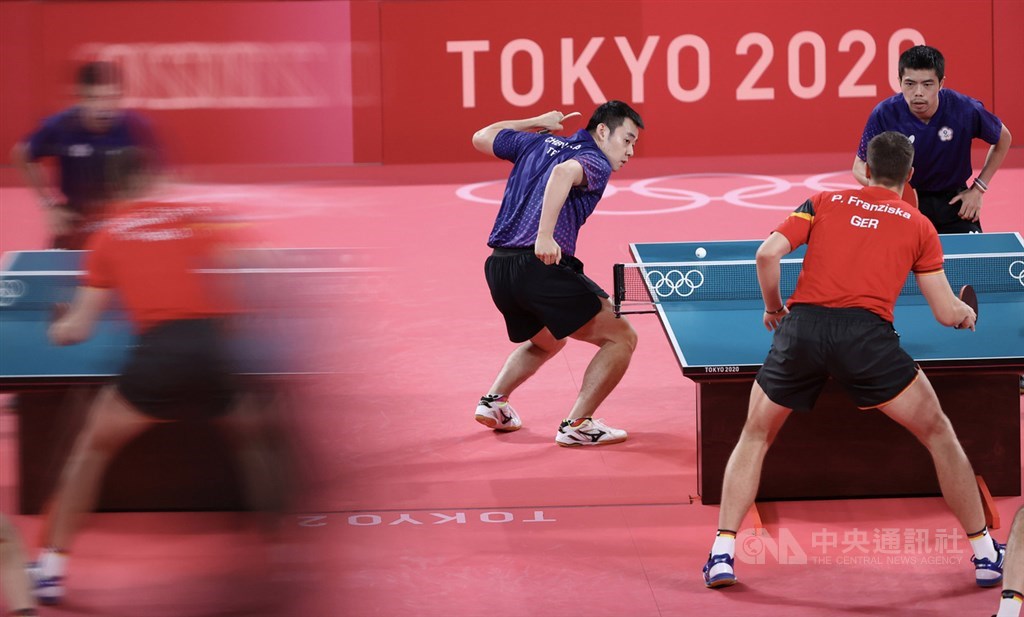 The only bright spot for Team Taiwan is 19-year-old sensation Lin Yun-ju (林昀儒), who won two singles matches on Tuesday, including beating Ovtcharov 3-2, which avenged the men's singles bronze medal match loss to the German last Friday.
Team coach Chiang Peng-lung (蔣澎龍) praised Lin for yet another outstanding performance in his first Olympic appearance and said the team has done its best.
On Tuesday, Chuang and Chen Chien-an (陳建安) led off for Taiwan in the doubles with an 11-0, 11-6, 11-6, 12-10 loss to Patrick Ranziska and Timo Boll of Germany.
Lin then took two matches in singles against Ovtcharov and Ranziska, while Chen lost one to Boll before Chuang lost the final match to his old rival.
Tuesday's loss also marked the end of Taiwan's table tennis participation at the Tokyo Olympics, leaving with one bronze medal, won in mixed doubles by Lin and Cheng I-ching (鄭怡靜).
The Taiwanese men's and women's teams finished fifth in Tokyo, the best ever showing for both squads at the Olympics, beating the round of 16 finishes in 2016 in Rio.
View All