OLYMPICS
/
President apologizes to Olympic athletes for economy class snafu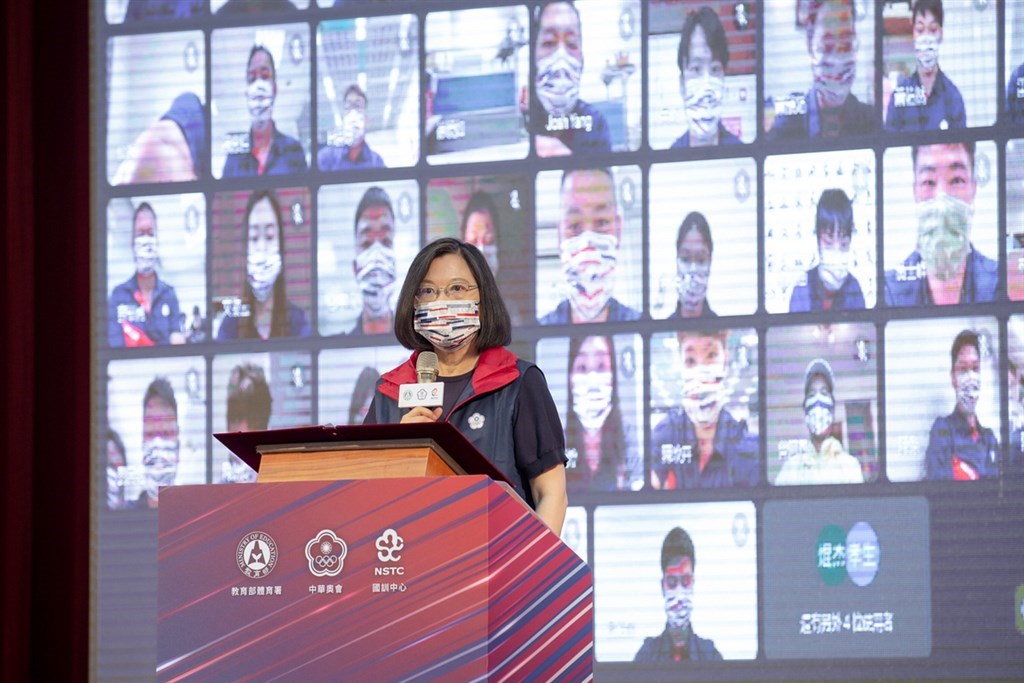 Taipei, July 19 (CNA) President Tsai Ing-wen (蔡英文) apologized to Taiwan's Olympic athletes after world No. 1 female badminton player Tai Tzu-ying (戴資穎) complained about flying to Tokyo on Monday in economy class rather than business class as promised by Tsai.
In a Facebook post later Monday, Tsai said she gave her word that all Taiwanese athletes and coaches competing in major international sports events during her time in office would fly overseas in business class because they were representing the country on a global stage.
She found out, however, that Taiwan's Olympic athletes who flew to Tokyo earlier in the day on a China Airlines charter flight traveled in economy class, for which she had to express an apology.
Tsai said the Sports Administration explained that the arrangement was made to prevent athletes from contracting COVID-19.
But the administration did not inform the traveling athletes beforehand that they would be flying in economy class instead of the more spacious business class, according to Tsai.
"Such an inconsiderate arrangement showed a lack of thoughtfulness to athletes representing our country, which is deeply regrettable," Tsai said.
She called on related authorities to make the necessary arrangements to make sure athletes will be flying back to Taiwan from Tokyo in business class after competing in the Tokyo Olympics.
Tsai was responding to a social media post by Tai saying she missed flying to international competitions with EVA Air, Taiwan's other major international airline, as she could enjoy bigger seats in business class.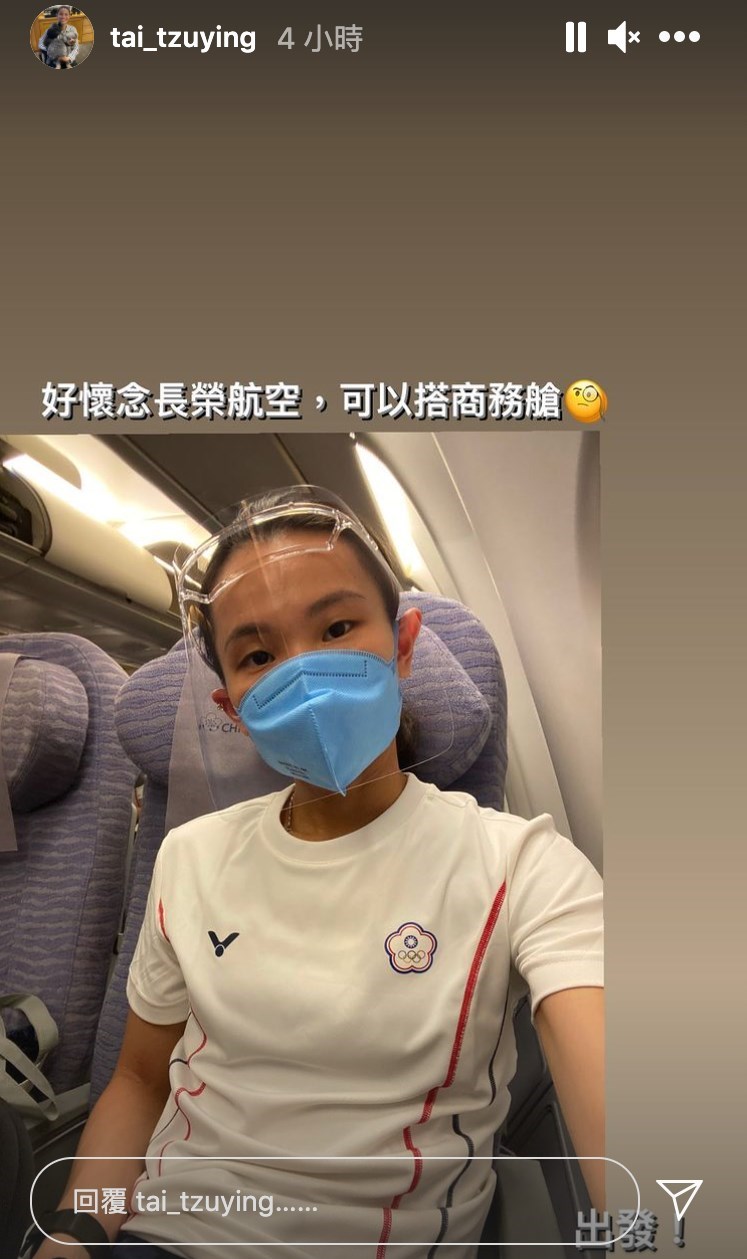 Tai's father later told local media that Tai was told in June that all athletes of the Olympic national team would be flying to Tokyo in business class.
"She (Tai) did not know she would be flying in economy class until she boarded the plane," Tsai's father said.
In response, the Sports Administration said that given the over 100 athletes and support staff flying to Tokyo on Monday, it would have been impossible to put all athletes in business class as the A330 aircraft had only 36 business class seats.
Instead, each athlete was seated in the front economy class cabin with no one sitting beside, in front of and behind them to maintain social distancing as a COVID-19 preventive measure, it said.
Only head coaches, Olympic committee officials and team doctors were seated in the business class, it said.
It promised that it will have all Taiwanese athletes in business class seats on their way back to Taiwan.
A total of 134 athletes, officials and support staff, departed from Taipei and arrived in Tokyo on Monday afternoon to take part in the Tokyo Summer Olympics, which are slated to begin on July 23.
View All