Fox Sports to shut down Taiwan channels by year end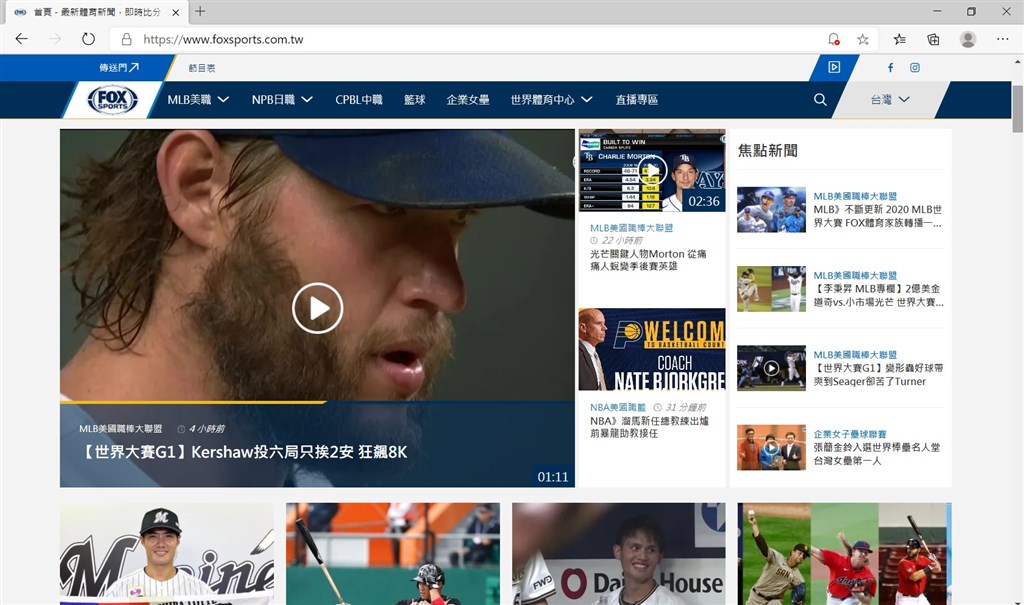 Taipei, Oct. 21 (CNA) Fox Sports Taiwan announced Wednesday that it will terminate its services in Taiwan by the end of this year, a month after local media first reported the network's intention to leave the market after losing money for several years.
In a statement, Fox Sports said it will terminate the operations of all three of its channels in Taiwan -- Fox Sports, Fox Sports 2 and Fox Sports 3 -- on Jan. 1, 2021.
"The decision was made after the company evaluated its business operations in Taiwan," said a statement on its official website.
Taiwanese media first reported that the company's management team announced the upcoming closure to staff during a meeting on Sept. 18. At the time, Fox Sports confirmed it was planning to make the move but did not say why or indicate when its broadcasts will end.
Fox Sports, formerly called ESPN Star Sports, is operated by Fox Networks Group Asia Pacific, a subsidiary of The Walt Disney Company (Southeast Asia).
The channel, which began operations in Taiwan in 1994, has been very active in recent years in helping promote interscholastic sporting events in Taiwan by broadcasting High School Basketball League (HBL) and University Basketball Association (UBA) games.
It also broadcasts many major international sporting events, including U.S. Major League Baseball games and Japanese professional baseball games, grand slam tennis events, Formula 1 auto racing, and major golf tournaments.
The Walt Disney Company (Taiwan) said the company will continue to provide customers other types of entertainment and content, such as movies, TV dramas, variety shows, and children's programs, via its Taiwanese channels after the closure of Fox Sports.