Taiwan cyclist halts round-the-world trip due to COVID-19 restrictions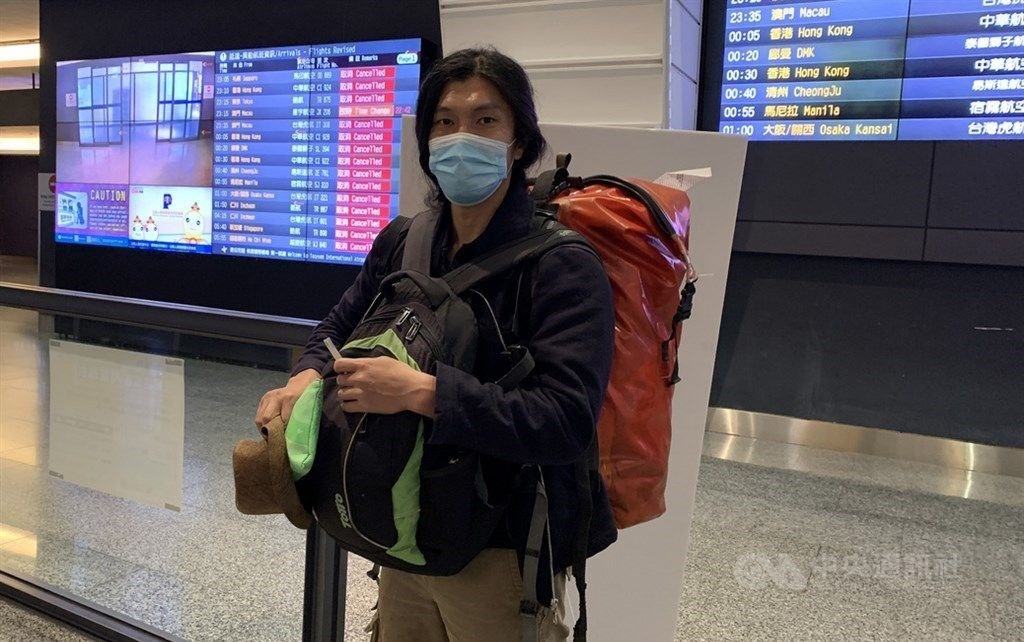 Taipei, Sept. 20 (CNA) Jacky Chen (陳峻永), a Taiwanese computer engineer who quit his job five years ago to cycle around the world, has suspended his tour due to the travel restrictions and uncertainties caused by the COVID-19 pandemic.
Chen, who had been in Zambia over the past six months, flew back to Taiwan Saturday night and told CNA on arrival that he would resume his cycling tour once he could obtain a COVID-19 vaccine.
Chen embarked on the round-the-world trip in 2015, with the goal of cycling 100,000 kilometers across 100 countries. Five years later, he is more than halfway there, having racked up 65,546 kilometers across 75 countries.
He has traveled across the Americas, Europe, and the Middle East, and arrived in Africa in June 2019, cycling from Egypt to Sudan, Ethiopia, Kenya, Uganda, Rwanda, Tanzania, Malawi and Zambia.
His hair, which had been trimmed short before he started his world tour, now hangs down his back about one meter long, which he said is a symbolic reminder of his plan to resume his world tour as soon as circumstances allow.
In March, when Chen arrived in Zambia, the number of COVID-19 cases globally had not yet reached 300,000, but that number has since surpassed 3 million.
"I thought I could tough it out," he said, adding that the milestone of 3 million cases made him realize that the pandemic was not about to "ease up anytime soon".
Amid the pandemic, Chen said, many countries have imposed border restrictions and quarantine requirements for travelers, which prompted him to suspend his tour and return to Taiwan.
Furthermore, he said, he is more likely to obtain a COVID-19 vaccine in Taiwan, when one becomes available, than in any of the countries he plans to visit.
"Once I receive a proof of vaccination (against COVID-19), it will be easier for me to travel to other countries," he said.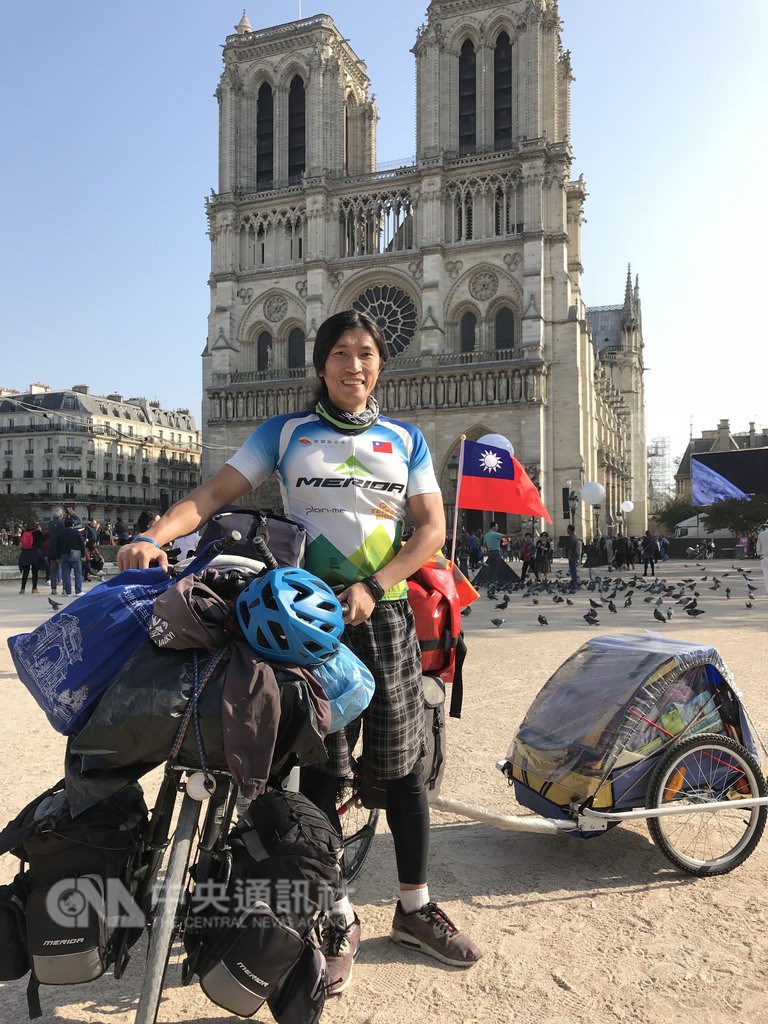 The suspension of Chen's world trip does not mean he will be resting, however, as he plans to cycle around Taiwan when he completes his 14-day quarantine.
When he resumes his world tour, he said, he will continue across Africa to Zimbabwe, Mozambique, Eswatini and South Africa, then head back to the Middle East and Asia.
Chen said he left his bicycle and other belongings at the home of Wu Tsai-ku (吳財庫), a Taiwanese businessman who works in Zambia.