Taiwanese pitcher hopes to stay in U.S. after DFA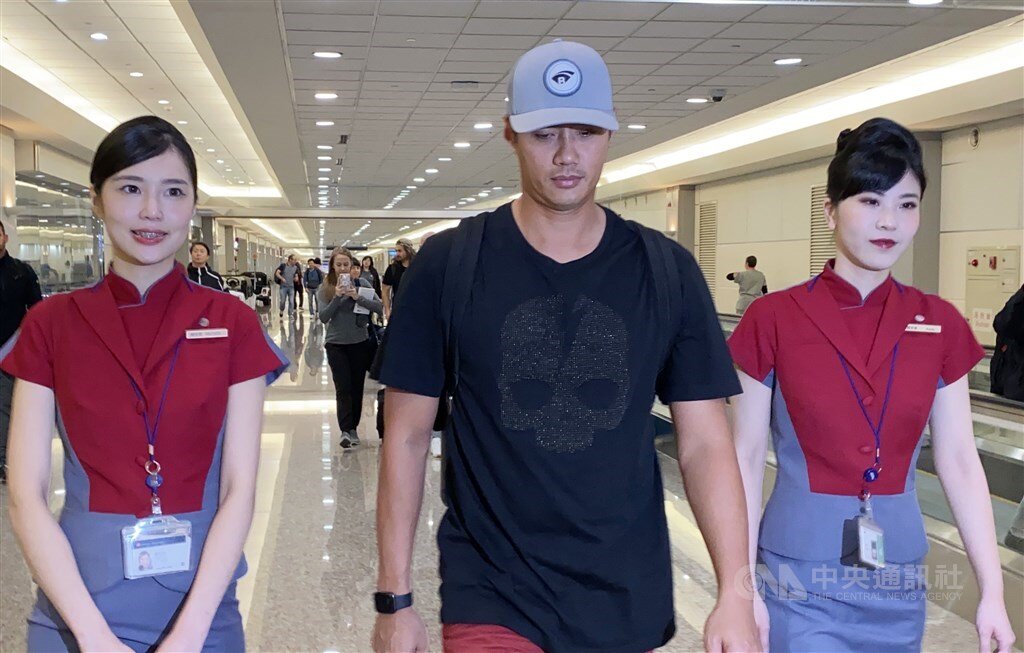 Taipei, Nov. 24 (CNA) Taiwanese Major League Baseball (MLB) pitcher Wei-Yin Chen (陳偉殷) said Sunday that he hopes to continue to play in the U.S. league after the Miami Marlins designated him for assignment (DFA) Wednesday, meaning that the team had seven days to trade or release him.
"Currently I have no plans (to play in the Japanese pro-league) and will continue to focus on staying in the U.S.," Chen told Taiwanese reporters upon returning to Taiwan.
Chen made the comments when asked if he would consider returning to the Japanese pro-league after his former team, the Chunichi Dragons in the Nippon Professional Baseball (NPB), expressed interest in recruiting the left-hander after learning that he was DFA.
The Marlins decision to part with Chen left the team with six openings on the 40-man roster, which were filled by younger future prospects.
Asked to comment on the decision, the 34-year-old told reporters that he was saddened by the news when he first heard it.
This is the first time for him to be DFA in his baseball career, the Kaohsiung native said.
But after consulting with his agency, families and friends, Chen said he felt much better and was beginning to realize that the decision is actually a win-win situation for both the Marlins and himself.
"My agent told me that being DFA during the off-season is much better than being DFA during the season," he said.
He will continue to do his job as a professional baseballer by engaging in off-season training and will not think too much about his future.
Chen was the first Taiwanese baseball player to make the jump to the MLB after a stint in the NPB. He played with the Dragons from 2004 through 2011 before joining the Baltimore Orioles.
When the hard-throwing Taiwanese lefty signed with the Marlins in 2016, his US$80 million contract was the biggest obtained by a pitcher on the team and also by a professional athlete of Chinese ethnicity.
Chen is scheduled to hold a press conference Nov. 27, in which he is expected to talk more about his plans for the future.