E-game organizer invites Taiwan team to play under 'China subregion'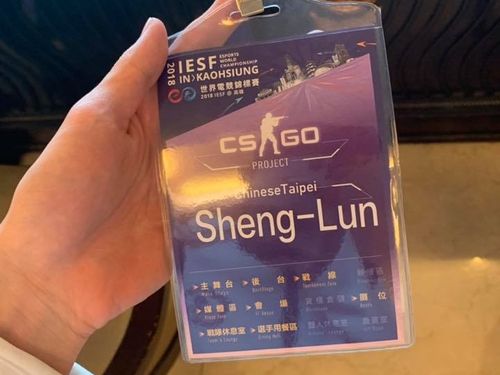 Taipei, Nov. 8 (CNA) The organizers of an international electronic sports event invited a Taiwanese team to re-enter the competition Thursday after it was earlier disqualified for failing to register under the "China subregion."
In a statement, the organizers of the Intel Extreme Masters (IEM) Katowice 2019 e-game tournament ESL said the Asian qualifier has been adjusted this year to make it easier for teams to minimize delays when playing across different time zones.
Meanwhile, the organizers apologized for the inconvenience caused, and invited Taiwanese team Sad Story to re-enter the tournament by playing in the Asia Minor Closed Qualifier (China subregion).
Earlier this week, Sad Story was disqualified, despite a first-round 16-1 victory over Japanese team Friendly Welcome in a "Counter Strike: Global Offensive" match in the Southeast Asia (SEA) qualifier, on the grounds that the "Taiwan team should have played in the China qualifier."
The team was disqualified after being notified that "Taiwan does not belong to any region recognized by the tournament authorities."
The organizers noted that they use the United Nations list of countries to determine countries and regions. Taiwan is not a U.N. member.
The issue led to a protest from Taiwan's Ministry of Foreign Affairs (MOFA) on Wednesday, which urged the organizers not to deprive the team of its right to play in the event because of the political stance of "a certain country."
"We have asked the representative office in Frankfurt to verify the issue and have lodged a stern protest with the organizer -- Cologne-based Turtle Entertainment -- to express our grave concern and stance," MOFA said in a statement.
Following the incident, Crazy Face, a member of the Sad Story team, posted a message on his Facebook page saying he is glad to be able to participate in the games and thanking fans for their support.