Life sentence upheld for man who helped ex-councilor deal drugs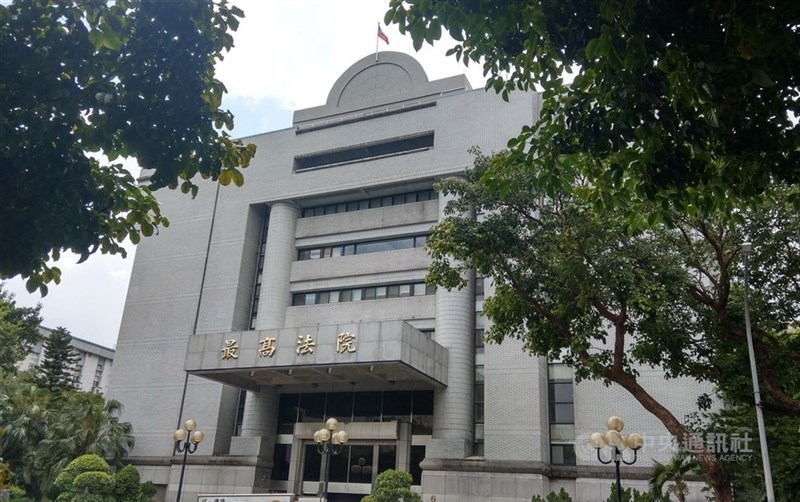 Taipei, Nov. 18 (CNA) Taiwan's Supreme Court has upheld a life sentence conviction for a man who helped former Yunlin County Councilor Yen Hsu-mao (顏旭懋) smuggle methamphetamines into Taiwan.
The Supreme Court on Thursday ruled that the lower court verdicts and sentences related to Chuang Chi-yi (莊啟義) properly examined the issues and applied the law, and found the sentences to be appropriate, and decided to reject Chuang's appeal.
In lower court cases, Chuang was found to have helped Yen, then of the ruling Democratic Progressive Party (DPP), smuggle around 623 kilograms of methamphetamine, which is listed as a Category II narcotic drug, into Taiwan between April and May 2021.
Yen was also sentenced to life imprisonment by the Taiwan High Court on Oct. 12, but a decision on his appeal of the case remains pending.
According to previous court findings, Yen recruited people to transport the drugs into Taiwan, provided funding for the operation, decided the amount of drugs to be brought in, contacted people to distribute the drugs in Taiwan, and decided the price they would be sold for.
He had three accomplices -- Chuang, Huang Chih-sheng (黃志生) and Chen Yao-hua (陳耀華).
Chuang captained the boat that brought in the drugs, while Chen provided the boat used and Huang served as the middleman responsible for passing around money and information within Yen's ring and coordinating land transportation for the drugs.
Chuang would captain the boat to waters southeast of the Pratas Islands to collect the drugs in separate batches and then return to Taiwan and traffic the drugs through Yanpu Harbor in Pingtung County between April and May 2021, lower courts have found.
The Pingtung District Court found Chuang guilty of transporting Category II narcotics and gave him a life sentence in the first trial, and the Kaohsiung Branch of the Taiwan High Court upheld the verdict after he appealed.
Chen was sentenced to 17 years and six months, and Huang was sentenced to six years and two months on June 21 by the High Court, and the Supreme Court upheld those sentences on Thursday as well.
The Supreme Court's rulings are final and cannot be appealed.
Yen's party membership was revoked by the DPP on April 30, 2022, and he did not run for reelection as a county councilor in the year-end local elections in November.