LGBTQ RIGHTS
/
Taiwan celebrates diversity, inclusion in Pride parade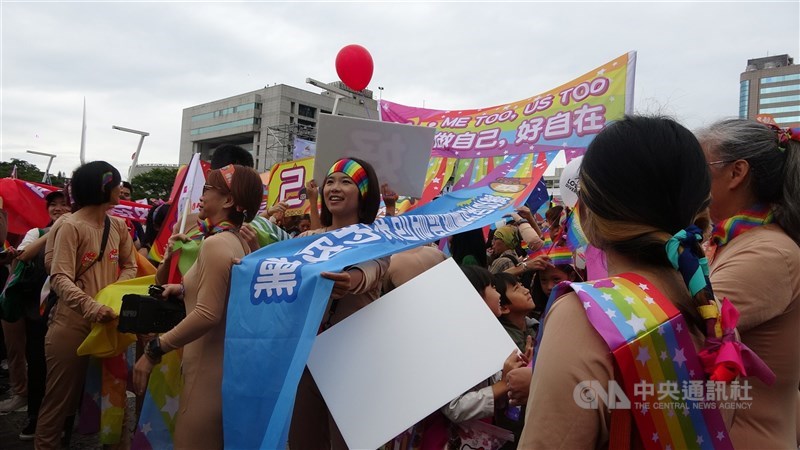 Taipei, Oct. 28 (CNA) An estimated 176,000 people, many waving rainbow flags, marched through the streets of Taiwan's capital Taipei on Saturday to celebrate LGBT+ inclusion in Asia's largest Pride parade.
This year's parade, called the 2023 Taiwan LGBT+ Pride, was aimed at "recognizing the diversity of every person, and respecting and accepting different gender identities," according to the event's organizer, the Taiwan Rainbow Civil Association.
It was a theme that resonated with the parade's participants, including a number of whom were from parts of Asia where diversity may not be well understood and their communities are not able to express themselves freely.
"I think it is very meaningful for the Malaysian LGBT community to have a chance to participate in an event of such kind here in Taiwan, because this is unimaginable in Malaysia," said Ming Yue, liaison officer of Malaysian LGBT+ Community in Taiwan.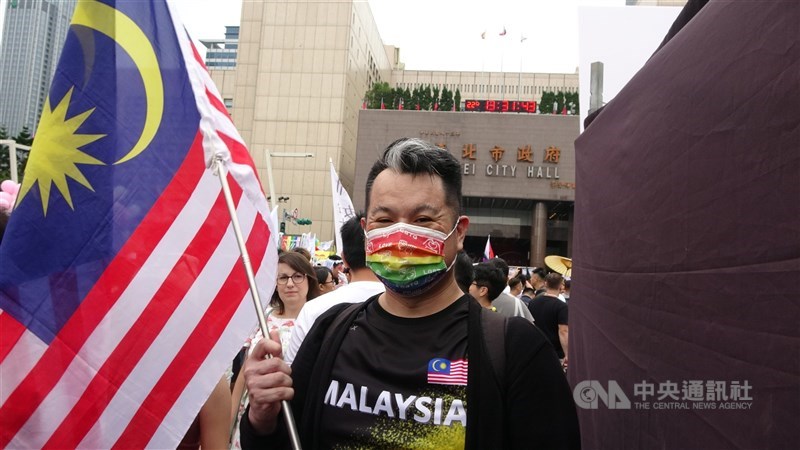 "Anything that contains the rainbow logo is prohibited from being shown in public (in Malaysia), so it means a lot for us to be able to wave rainbow flags freely here."
Ming looked forward to having more people of different nationalities take part in the future to spread an LGBT+-friendly message to the whole world, while also hoping that "one day in Malaysia, some laws, for example, Section 377 of the Penal Code, can be abolished."
Yvonne Pan, who is half Taiwanese and half Filipino, also was hoping LGBT+ rights can be better respected in Southeast Asia.
"I feel like not just the Philippines but a lot of Southeast Asian nations are typically known for being very open about gay culture, but in the root of the society, there's still a big push against it," they said.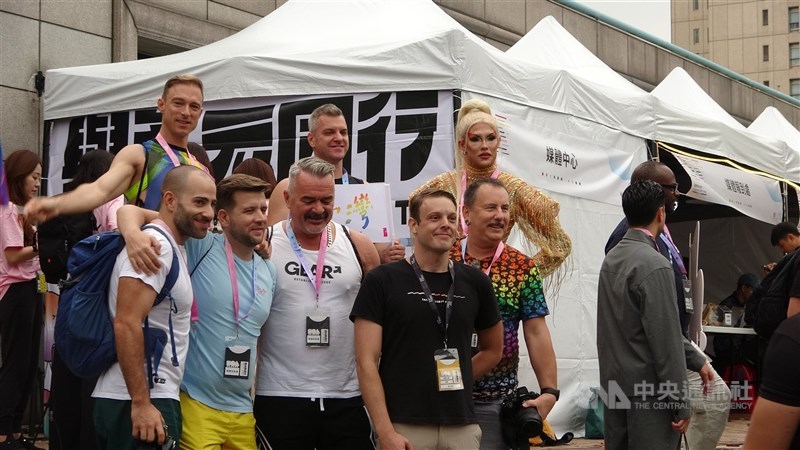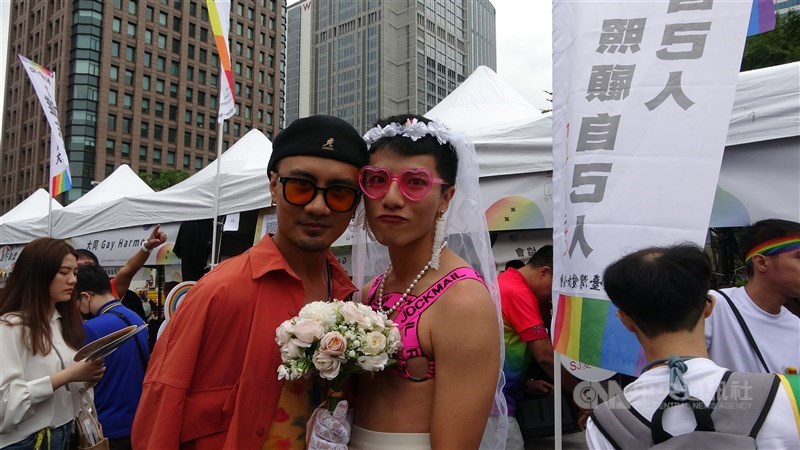 "It's very unfriendly in the Philippines, especially since religion plays a very big role there."
Having experienced queer culture in both places, they said that while Taiwan is lauded as a progressive nation within Asia, there was still room for improvement on LGBT+ rights, such as "what bathroom do I use?"
For Francis Tang, founder of Hong Kong Gay Harmony, the parade's emphasis on diversity was welcomed.
"I think the pride parade is a very helpful platform to help promote the concept of gender diversity and let people get to know more about it, since a lot of people are not familiar with what gender diversity is. This is also the case within the LGBT community," Tang said.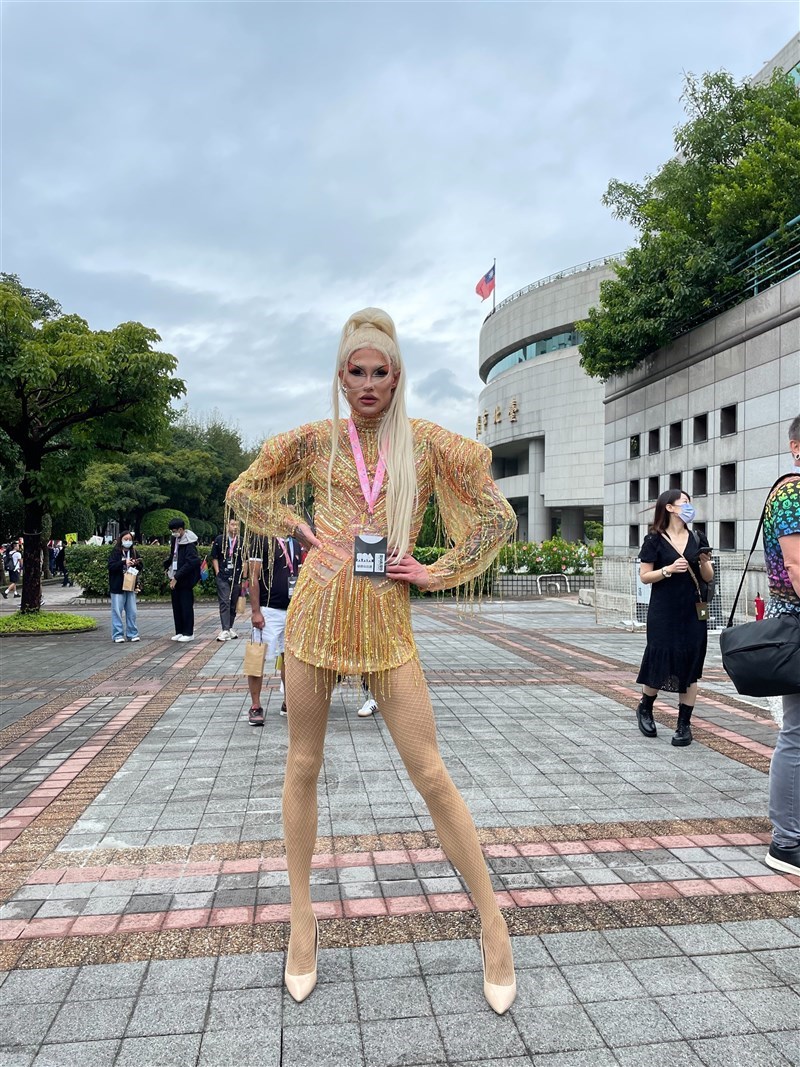 Several other activities were held in conjunction with the march, including a Rainbow Market with 120 booths, the most in Taiwan Pride history, drag queen performances, and a coloring station "Color Diversity" for people to express what diversity meant to them.
Beyond diversity, however, the association felt the annual event had a broader role and expressed a more expansive vision for the future of the LGBT+ community.
"With gender issues still in need of continuous attention and advocacy," the association said, Taiwan LGBT+ Pride strives to "be an avenue to celebrate life that is true and free, a life without discrimination, stigmas, and violence."
The associated estimated the crowd at 176,000, while police said attendance was higher than that of the last parade, which drew 120,000 people.
Regardless of the number of people taking part, they packed the streets of central Taipei, with some coming from areas beyond Asia, including Jean-Luc Romero-Michel, deputy mayor of Paris in charge of human rights, who is openly gay.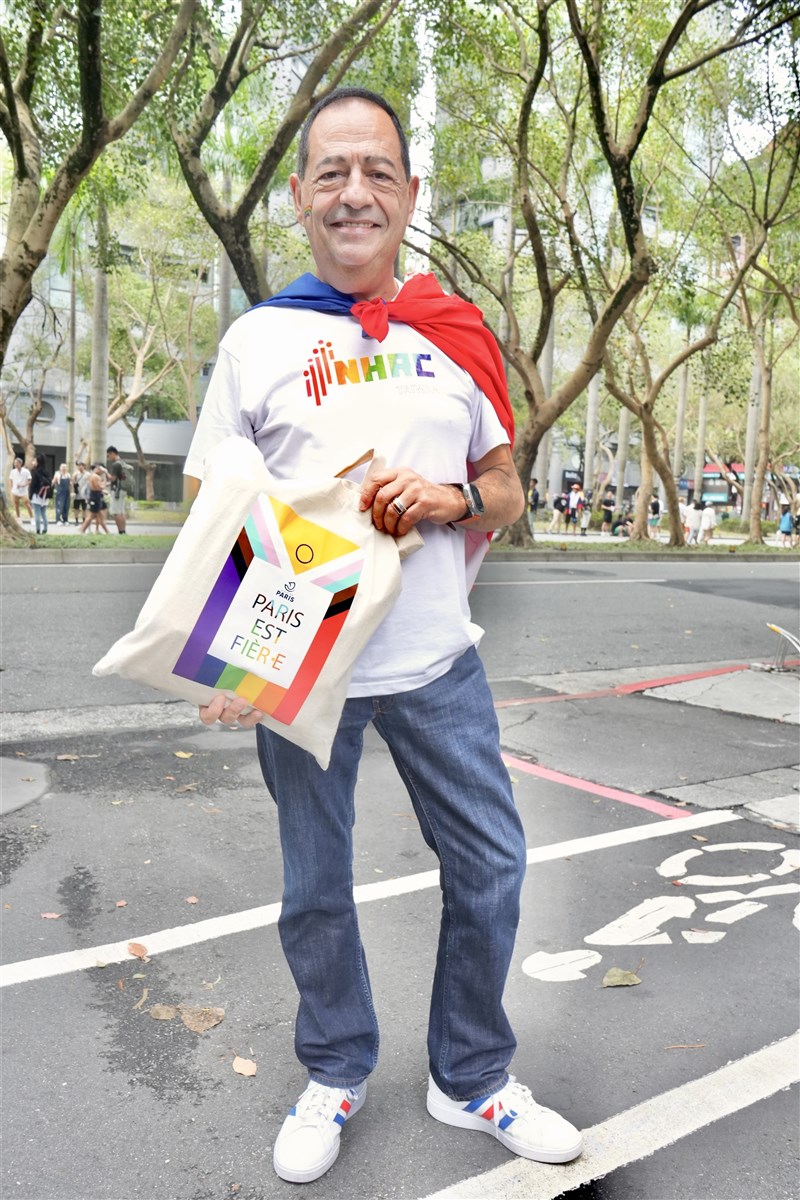 He told Kyodo News it was "impressive" to see such a bigger turnout at the parade than in Paris, terming the event the "most important pride" and "beautiful moment" for Asia.
Travel writer Mark Chesnut and his husband Angel Pabon, who have been together for 32 years, traveled all the way from New York to Taiwan and arranged the trip specifically to be here during this time.
"Visibility is so important for the LGBTQ community around the world, and for an important city like Taipei and a country like Taiwan to host an event like this, and it keeps getting bigger and bigger," Chesnut said.
"I think it sends a very strong message to the rest of the world about equality and visibility and diversity."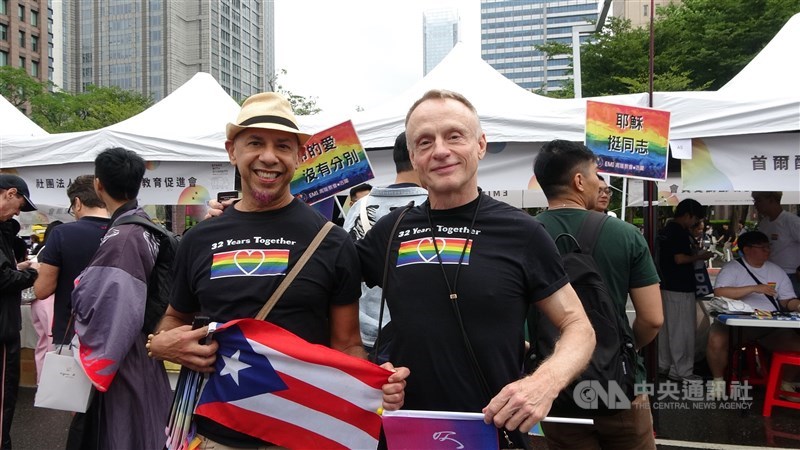 As the parade has grown from 800 or so participants in its first year in 2003 to the estimated 176,000 attendees this year, a growing understanding of and respect for the LGBT+ community has developed in Taiwan, with some legal protections provided.
Taiwan became the first country in Asia to legalize same-sex marriage in 2019.
Since January, it has allowed same-sex couples with one Taiwanese and one foreign national to register their marriages in Taiwan, even if the foreign partner is from a jurisdiction where same-sex marriages are illegal.
In May, it granted same-sex couples full adoption rights.
Some participants, however, felt there were still areas in which those legal protections and rights could be fortified.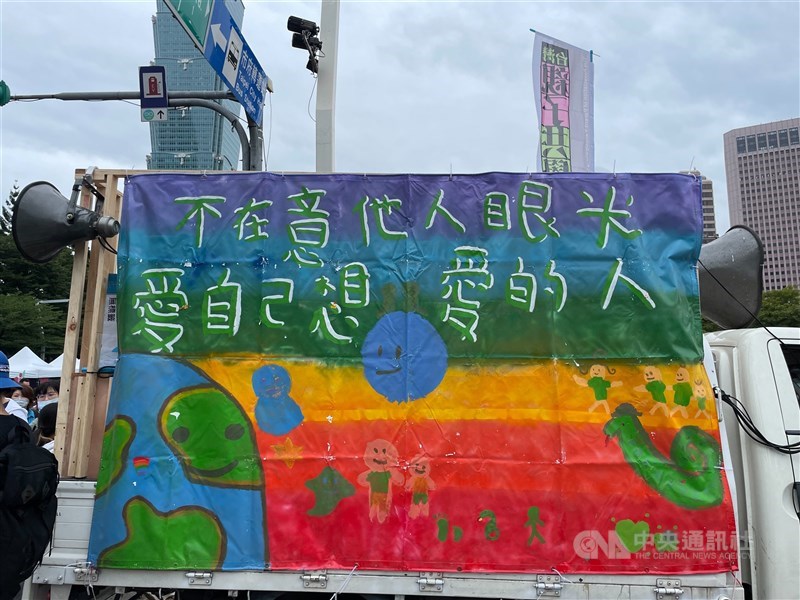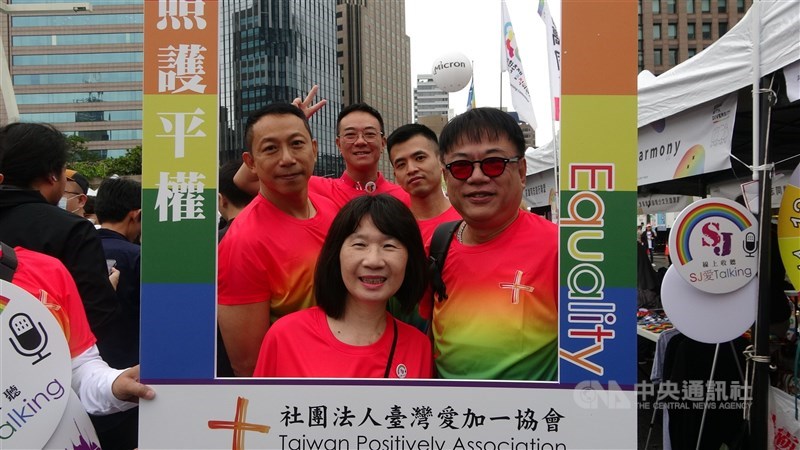 Vivian Mei, a Taiwanese citizen who works in the medical industry, pointed to what she called a "super dated" assisted reproductive treatment (ART) law in Taiwan.
"Single women and lesbian couples are able to do egg freezing surgery here in Taiwan but are prohibited from doing any ART measures, like intrauterine insemination (IUI) or in vitro fertilization (IVF)," because local laws only allow those services to be provided to people in heterosexual relationships, she said.
"So it kinda sucks for Taiwan to have an advanced health care system and great medical professionals but an inappropriate law that's dated and not inclusive enough.
"We're living in 2023 and lawmakers should make an amendment (to the law) ASAP."
View All