Taiwan issues land warning for Typhoon Koinu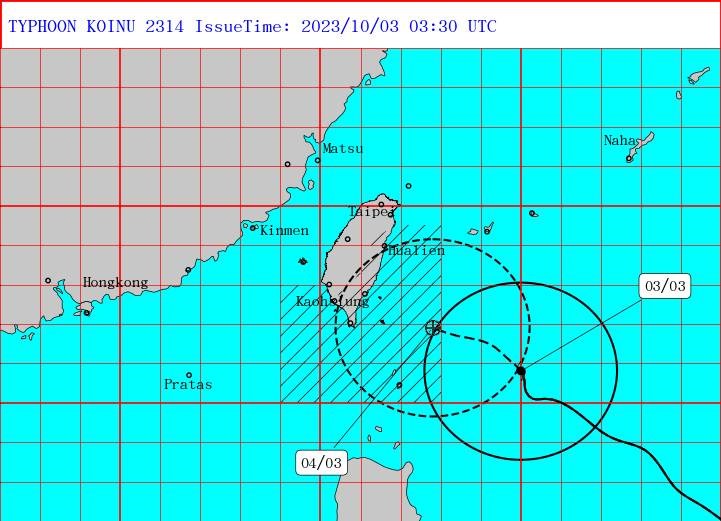 Taipei, Oct. 3 (CNA) The Central Weather Administration (CWA) has issued a land warning for Typhoon Koinu after issuing a sea warning late Monday night as the storm continued to move toward waters east of Taiwan.
The land warning covered Hualien and Taitung counties in the east and Pingtung County in the south. The sea warning encompassed waters along the southern half of Taiwan's east coast, the Bashi Channel, and the southern part of the Taiwan Strait.
As of 11 a.m. Tuesday, Koinu was located 440 kilometers east-southeast of Cape Eluanbi, Taiwan's southernmost point, and was moving in a northwesterly direction at 11 km per hour.
Based on CWA data, Koinu's average radius of over 15m/s winds has grown from 220 km to 250 km, indicating that it was still strengthening.
The typhoon is likely to affect waters southeast of Taiwan around sunset on Tuesday and will later bring strong winds and heavy downpours to Pingtung, Taitung and Hualien counties early Wednesday, the CWA forecast.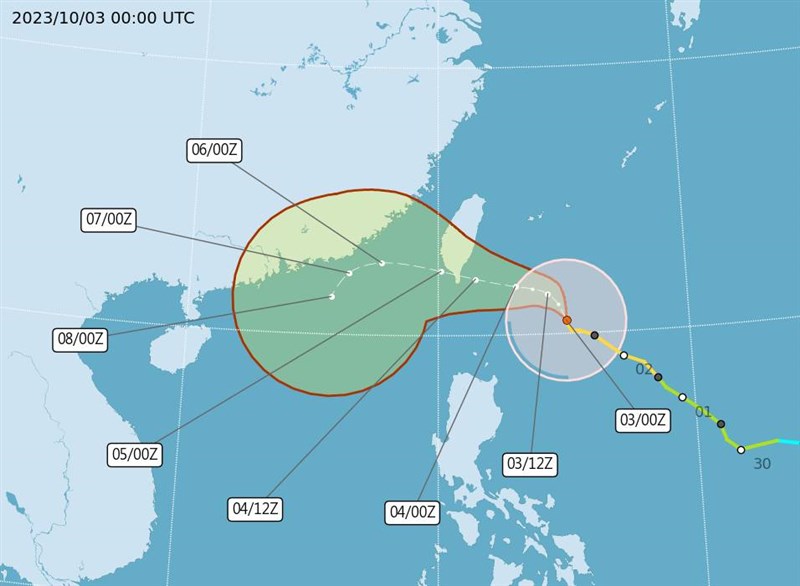 The CWA also warned that the typhoon would likely make landfall in southeastern Taiwan on Thursday, and would have its strongest impact on Taiwan between Wednesday and Friday.
Taitung County listed several mountainous, riverside and coastal areas as potential hazard zones on Tuesday, and entry to those areas will be restricted.
In Kenting National Park in Pingtung County, all beaches have been closed, and people were prohibited from entering those areas on Tuesday.
Those who violate the restrictions will be fined between NT$50,000 (US$1,546.65) and NT$250,000, according to both the Taitung County government and Kenting National Park authorities.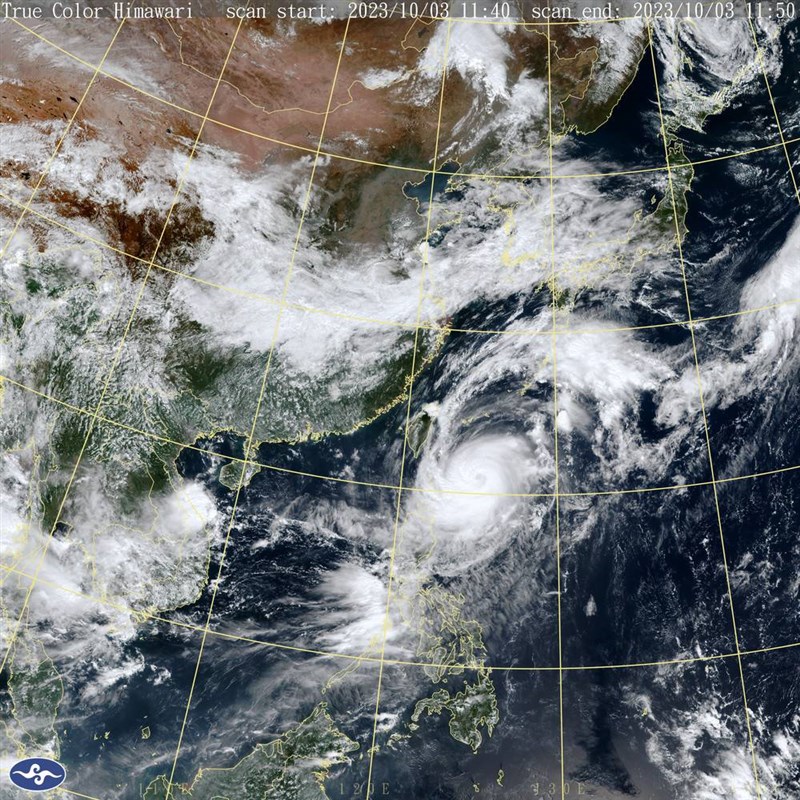 Meanwhile, the Water Resources Agency set up an emergency response team Tuesday to monitor, command and coordinate local authorities' efforts to deploy water drainage systems, according to a statement issued by the agency.