Country-of-origin pilot program for processed egg products launched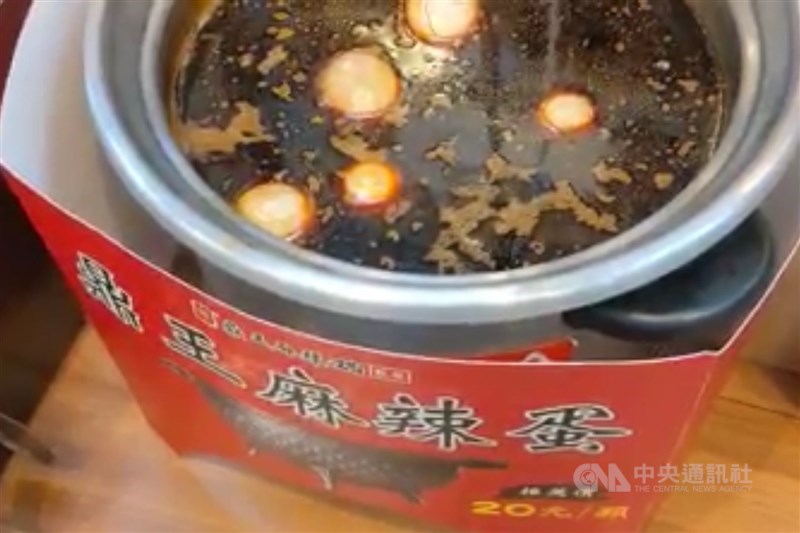 Taipei, Sept. 27 (CNA) A six-month pilot program has been launched to help major retail outlets, including Taiwan's four largest convenience store chains, mark the origin of raw materials in processed egg products, Health and Welfare Minister Hsueh Jui-yuan (薛瑞元) said Wednesday.
The move comes after it emerged earlier this month that the Ministry of Agriculture (MOA) had ordered several processing companies to mark "Taiwan" as the country of origin for liquified eggs containing state-funded imports despite the products not meeting the legal definition of "substantial transformation."
According to Hsueh, existing rules allow products using fresh eggs that undergo "substantial transformation" and are processed domestically to use a "Taiwan" country-of-origin label.
However, Hsueh said that the ministry had asked retailers to provide labels stating the country of origin of all eggs contained within a product, regardless of the location or level of processing.
Hsueh said that as part of a six-month pilot program started on Sept. 25, guidance has been provided for major retailers to mark the country of origin of imported egg materials using cards, labels or signs.
According to Hsueh, the pilot program will target nonpackaged boiled eggs, tea eggs, braised eggs and soft-boiled eggs sold through various marketing channels, Hsueh said.
Currently, Taiwan's four largest convenience store chains -- 7-Eleven, Family Mart, OK Mart, and Hi-Life -- and other outlets have joined the trial, Hsueh said.
In related news, lawmakers from the opposition Kuomintang and Taiwan People's Party introduced an impromptu motion regarding the egg-labeling issue on Wednesday during a committee meeting at the Legislature.
The motion requested relevant information, including how many processors have incorrectly marked the country of origin of imported eggs, the volume of erroneously labeled eggs, the whereabouts of these products and what products they have been processed into.
In response, the MOA and the Ministry of Health and Welfare promised to provide related information and data after it is compiled.
The MOA said it would take around 10 days to make the information available.