CORONAVIRUS
/
Taiwan rolls out new Moderna vaccine amid warnings of new COVID outbreak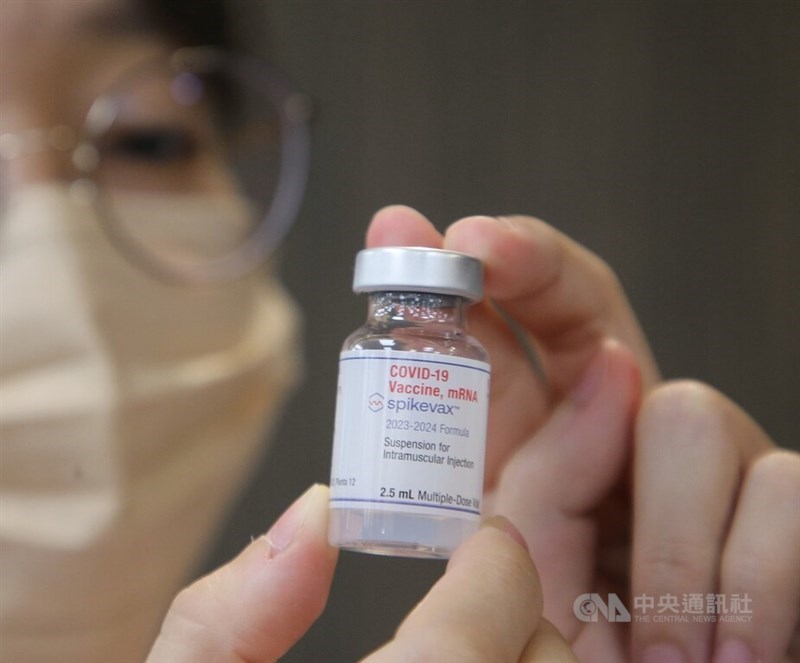 Taipei, Sept. 26 (CNA) Taiwan's Centers for Disease Control (CDC) started to roll out Moderna's COVID-19 vaccine against the Omicron subvariant XBB.1.5 Tuesday, urging people to get the shots as it warned of another outbreak in the near future.
The vaccine, which the government granted emergency use authorization (EUA) on Sept. 13, was first offered to people aged 65 years or older, to be followed by medical staff from Oct. 2, then members of the public from Oct. 9, according to CDC Director General Chuang Jen-hsiang (莊人祥) at a press conference.
In addition, people aged 65 and older will receive 10 COVID-19 rapid test kits and gifts valued at NT$500 (US$15.6) when they get the vaccine shot, he said.
The government said earlier that the updated vaccine is based on similar technology to Moderna's previous shots, and offers strong protection against the Omicron XBB.1.5 sublineage, which is currently the dominant strain in Taiwan.
It is particularly important for senior citizens to get vaccinated as more frequent travel during the upcoming Mid-Autumn Festival and Double Ten Day holiday weekends could increase the chances of the spread of COVID-19, Chuang said.
Over the past five months, people aged 65 or older have accounted for 78 percent of COVID-19 cases with complications, while many of those patients had a history of chronic illnesses or had not received all three vaccine doses, he said.
Since there are also signs showing that the disease is on the rise in western countries, another local outbreak is likely in the following months, Chuang said, adding that a peak in infections is expected in December, when there could be 100 new cases per day.
Currently, COVID-19 cases and deaths are low in Taiwan, with an average of 33 local infections and 5 deaths from the disease reported per day between Sept. 19-25, according to CDC data.
View All