New regional public transport passes to go on sale June 15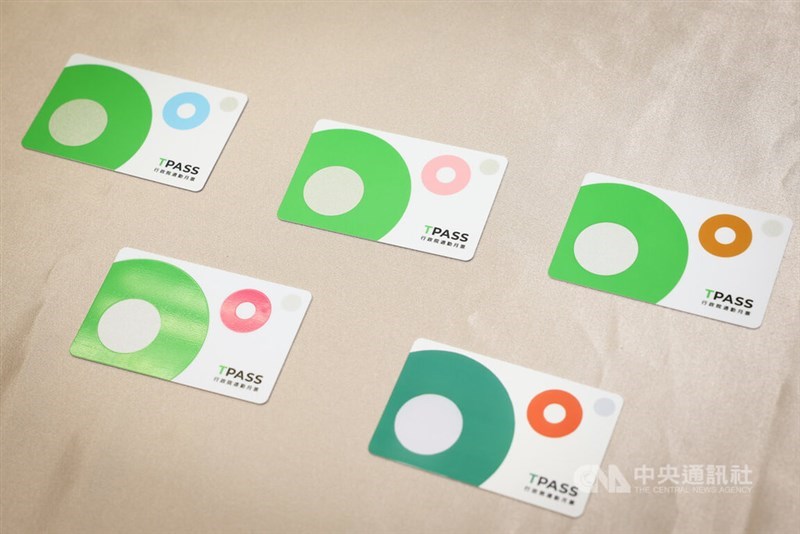 Taipei, June 8 (CNA) New regional public transport passes serving northern, central and southern Taiwan scheduled to to be officially launched on July 1 will be available for purchase from June 15, the Ministry of Transportation and Communications (MOTC) announced Thursday.
The monthly passes, branded "TPass" cards, can be used to take unlimited journeys on trains operated by the Taiwan Railways Administration (TRA), intercity buses, metro and light rail trains, local city buses, ferries as well as when using bicycle-sharing services, Transportation Minister Wang Kwo-tsai (王國材) said at a press conference.
The cards will be sold at mass rapid transit stations, TRA stations and intercity bus stations among other outlets beginning June 15, Wang said.
According to the MOTC, three type of TPass cards will be available, including one that covers four cities in northern Taiwan -- Keelung, Taipei, New Taipei and Taoyuan, a monthly pass that encompasses Taichung and the counties of Miaoli, Nantou and Changhua in central Taiwan, and the other one that covers Tainan, Kaohsiung and Pingtung County in southern Taiwan.
At the event, head of the Directorate General of Highways (DGH) Chen Wen-juei (陳文瑞) said the monthly TPass for Keelung, Taipei, New Taipei and Taoyuan will cost NT$1,200 (US$39.03), while the monthly fare for the pass in central Taiwan will be NT$699 for Taichung residents and NT$999 for non-Taichung residents.
Meanwhile, the monthly TPass card for Tainan, Kaohsiung and Pingtung costs NT$999, Chen said.
In the early stage of their launch, it is estimated there will be about 500,000 TPass users in northern Taiwan, 40,000 in central Taiwan and 80,000 in the south, he added.
People who pre-ordered the TPass cards at convenience stores in May can also begin to store value on them at MRT and intercity bus stations from June 15, the DGH chief said, indicating however that it will not be possible to store value at TRA stations until July 1.
In order to encourage the use of public transport, Wang said the central government is spending NT$20 billion over the next three years to subsidize regional monthly transit pass projects across Taiwan, and will consider continuing such program after that should they be well received by the public.
Separately on Thursday, deputy minister of transport Chen Yen-po (陳彥伯) told reporters after a Cabinet meeting that the ministry projects Taiwan could receive 6 million international tourists this year.
At the press event, the deputy minister said the 6 million mark will hopefully be reached in the fourth quarter of this year, earlier than anticipated, due to the recent influx of visitors to the country.