One child dead, one missing in separate drowning incidents on east coast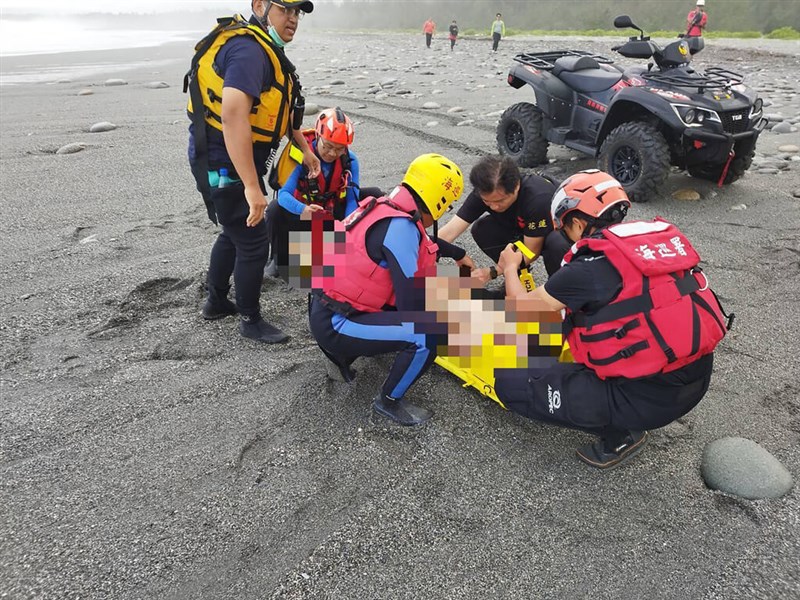 Taipei, May 28 (CNA) A 12-year-old boy has been found dead and a female junior high school student remains missing after the two were swept out to sea in separate incidents along Taiwan's east coast on Sunday, according to local authorities.
Emergency services in Hualien County received a report at 11:38 a.m. of a possible drowning off the coast of Kangle Village in Xincheng Township.
After beginning a search of the area, personnel on a Coast Guard vessel rescued a boy, surnamed Chou (周), in good condition near the shore, but failed to locate a second boy, surnamed Lee (李), who was also missing.
According to police, Lee, Chou and a third boy had been playing on the shore when Chou was swept into the sea by a strong wave. Lee jumped in the water to rescue him, while the other boy ran home to call for help.
After a search involving both Coast Guard vessels and National Airborne Service Corps helicopters, Lee was discovered with a head wound and without vital signs at 3:37 p.m. near the mouth of Hualien's Sanzhan River.
Local authorities carry out search and rescue operations in Hualien County on May 28, 2023.
He was taken by ambulance to Hualien Armed Services General Hospital, where he was pronounced dead shortly after 6 p.m.
Meanwhile, authorities continue to search for a female junior high school student, surnamed Liu (柳), who went missing after being swept into the sea on Sunday morning while walking along Neipi Beach near Nanfang'ao in Yilan County.
Several areas along the east coast, including in both Yilan and Hualien counties, were placed under heavy swell advisories Sunday due to the approaching Typhoon Mawar, according to the Central Weather Bureau.
(Please visit the Central Weather Bureau's website for the latest advisories.)