Taiwan rejects another taro shipment from Vietnam due to contamination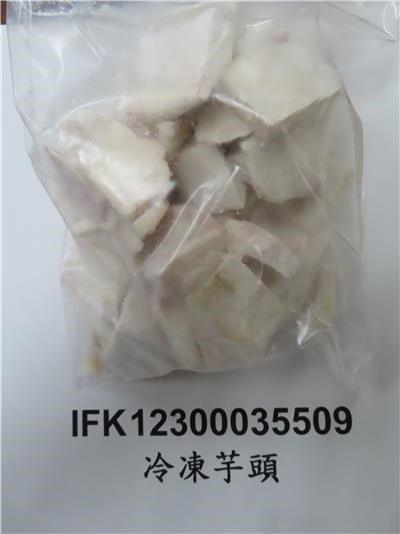 Taipei, May 2 (CNA) Another shipment of taro imported from Vietnam recently failed Customs inspections having been found to contain excessive levels of a heavy metal, in the wake of a series of similar violations since last year, Taiwan's Food and Drug Administration (FDA) said Tuesday.
Over 15,000 kilograms of frozen taro imported by Kaohsiung-based Shye Nong Trade Co. were destroyed after testing, the FDA said in its weekly release on substandard food products intercepted at the border.
The taro shipment was found to contain lead at a concentration of 0.2 milligrams per kilogram, two times the 0.1 mg/kg legal limit, the FDA said, adding that it was the third time over the past six months Shye Nong has imported substandard frozen taro from Vietnam.
The FDA said it has increased the sample testing rate for Shye Nong's taro imports from 20-50 percent to 100 percent since the second violation, and requires the company's next five taro batches weighing over 45,000 kg to meet the standard before reducing the sampling rate to the previous level.
Taiwan saw multiple batches of substandard taro from Vietnam between August and December last year, when two shipments were found to contain excessive levels of pesticide residue and another excessive heavy metals, leading the FDA to raise the basic 2-10 percent testing rate to 20-50 percent for all frozen taro imported from the Southeast Asian country from last December to June 25.
Other problematic food products reported during the week from April 26-May 2 included 1 kg of seaweed imported from Japan, 40 kg of mild chili powder imported from India, and 1,080 kg of sour pickled bamboo shoots imported from Thailand, according to the FDA.