CORONAVIRUS
/
Taiwan records 675 new COVID-19 cases, 175 deaths over past week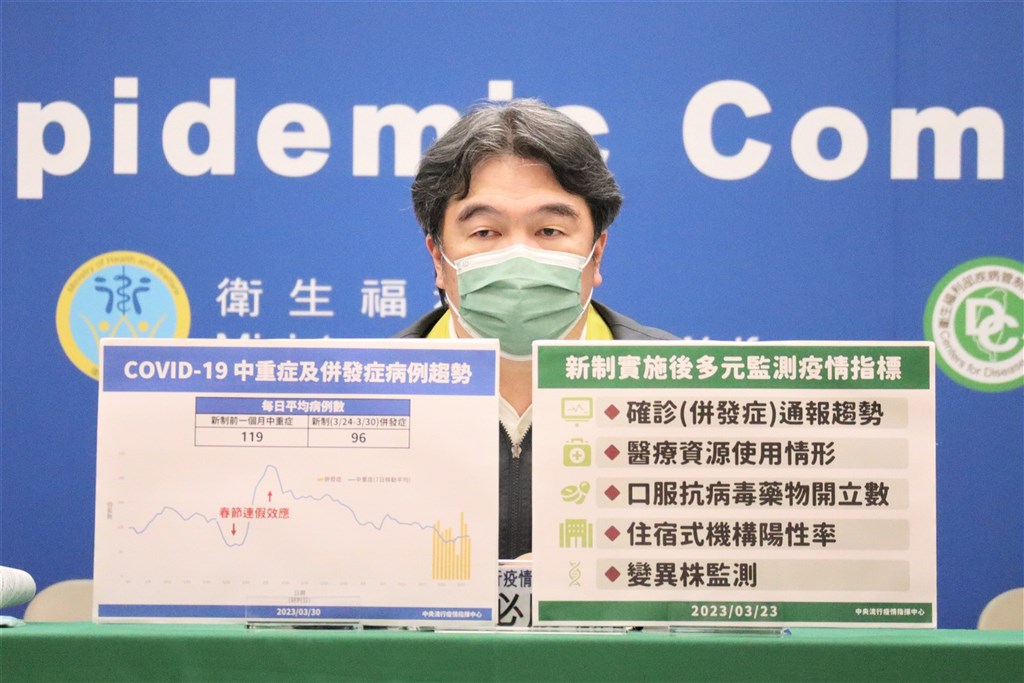 Taipei, March 30 (CNA) Taiwan reported 675 new COVID-19 cases and 175 deaths from the disease from March 24 to March 30, according to the Central Epidemic Command Center (CECC) Thursday.
The 675 infections reported over the last week involved only moderate and serious cases because people with mild symptoms were no longer requested to self-report by the CECC.
All but three of the 675 cases were domestically transmitted, the CECC said.
Of the 175 deaths, nine percent had health conditions and 69 percent had not gotten at least three vaccine doses against the disease, while 91 percent were 60 or above, CECC spokesman Lo Yi-chun (羅一鈞) said.
In addition, a new round of name-based rapid test kits is set to start on April 1. People can buy a maximum of six sets, each containing five test kits, per round, CECC added. Each set is priced at NT$500 (US$16.4) and cannot be returned once purchased.
Lo said that special COVID-19 wards across the country were operating well below capacity, with an average vacancy rate of 71 percent.
Lo added that the CECC had decided to lift a requirement that hospitals reserve 2 percent to 4 percent of their beds for special wards.
However, Lo said that hospitals would not be permitted to use reduced special ward capacity as a pretext to turn away COVID-19 patients.
Also on Thursday, the CECC announced that it would expand the use of the prophylaxis antibody Evusheld to prevent infected at-risk individuals from developing severe symptoms.
It will be made available to cancer patients, organ transplant recipients who have IC cards for severe illness, and patients with autoimmune diseases who have to receive long-term treatment.
The two-dose Evusheld is already in use as a pre-exposure medicine for immunocompromised individuals.
According to CECC data, Taiwan has 7,128 doses of Evusheld in stock, which will expire on Nov. 30.
View All