Taiwan uses cloud seeding to fight drought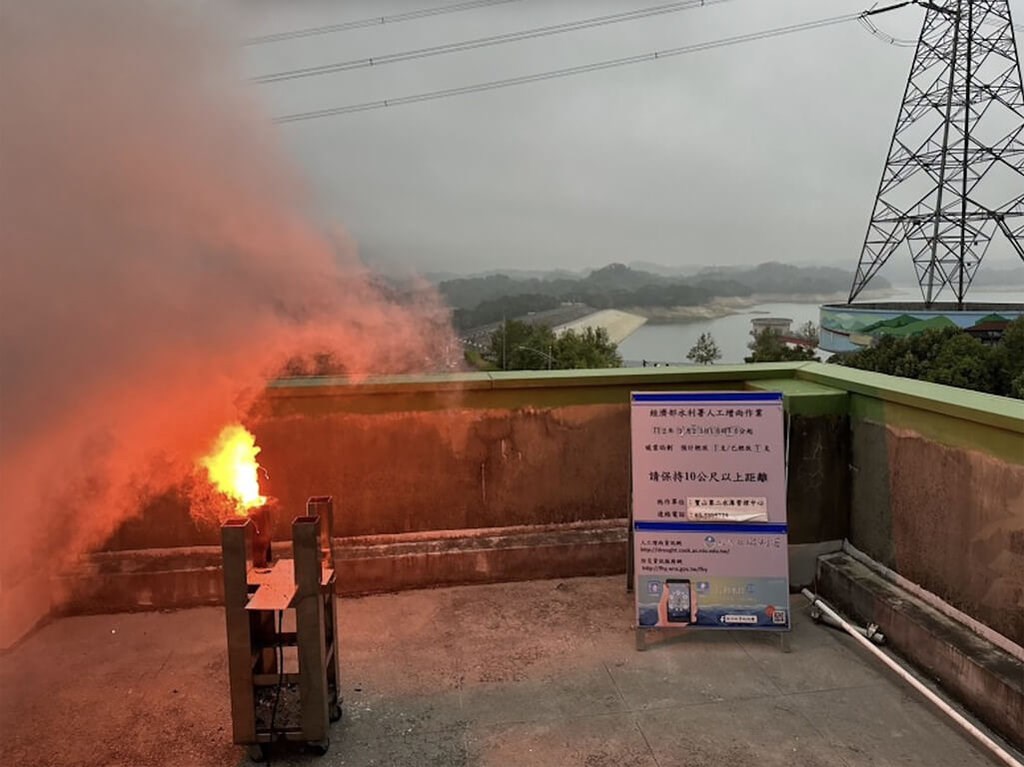 Taipei, March 25 (CNA) As an incoming weather front swooped in, bringing showers throughout Taiwan on Saturday, the country's authorities used devices to seed clouds over reservoirs in Taoyuan, Hsinchu and Miaoli counties, hoping that the operation will bring more rain and alleviate the drought.
Pyrotechnic flares were used over Shihmen Reservoir in Taoyuan and Baoshan Second Reservoir in Hsinchu Saturday afternoon to induce rain, in an operation the Water Resources Agency jointly conducted with National Chung-Shan Institute of Science and Technology, the agency said.
Ground-based cloud seeding generators were also used Saturday evening in the areas near Yongheshan Reservoir, Mingde Reservoir, and Liyutan Reservoir in Miaoli County, in addition to the two said reservoirs in Taoyuan and Hsinchu, the agency said in a press release.
Since other regions north of Tainan, the eastern part of Taiwan, and mountainous areas in the south are likely to see rainfall due to the weather front, cloud seeding measures will be performed from midnight Saturday to early Sunday morning to induce rain, the agency said.
Water shortages continue to worsen in Taiwan amidst a severe drought, especially in the south where reservoirs have received little to no rain since last September.
The southern region's two main reservoirs, Tsengwen and Nanhua, have effective water storage rates of just 11 percent and 38 percent respectively, while the level at Shimen Reservoir is about 53 percent, according to the website of the Water Resources Agency.
Starting March, water conservation alerts have been raised from "yellow" to the more severe "orange" under the four-level water alert system, meaning heavy water users saw a reduction in the amount of water supplied to them and households faced reduced water pressure.
Similar water controls will be employed in Kaohsiung starting March 30, according to the agency.