CORONAVIRUS
/
Taiwan reports 8,026 new COVID-19 cases, 35 deaths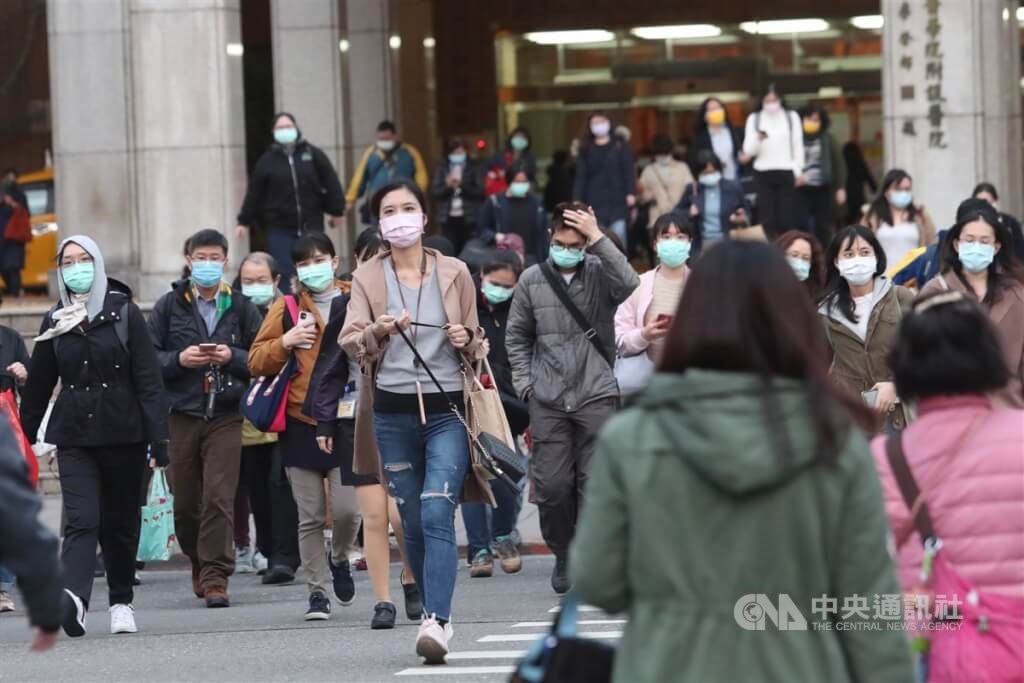 Taipei, March 18 (CNA) Taiwan's Central Epidemic Command Center (CECC) reported 7,825 new domestic COVID-19 cases on Saturday, adding that there were 201 imported cases and 35 deaths.
The case number on Saturday represented a 7.3-percent drop from the same day a week earlier, according to CECC spokesperson Lo Yi-chun (羅一鈞).
To date, Taiwan has recorded 10,222,922 COVID-19 infections and 18,732 deaths from the disease since the pandemic began in early 2020.
The CECC announced on Feb. 23 that it would stop releasing detailed daily information on new COVID-19 cases and deaths.
The World Health Organization (WHO) has indicated that it intends to lower the status of COVID-19 as a global health emergency this year, Lo noted.
With the tri-monthly meeting of the council that determines such matters at the WHO previously voting to maintain the status of the pandemic, Lo said the council could vote to downgrade COVID-19 on a global level at its next meeting scheduled for the end of April.
Many countries around the world have already lowered the status of the pandemic, with nations such as Japan and the United States aiming to drop their threat response level to the pandemic in May, Lo added.
Taiwan will similarly look to downgrade COVID-19, which could also result in the responsibilities of the CECC being reduced if not suspended, he said.
On when the mask mandate will be further eased, Lo said discussions will likely only take place after the end of April.
However, should the severity of the pandemic continue to fall at a steady pace, the CECC does not rule out the possibility of revisig the mask mandate, Lo said, adding that the mask mandate on public transportation could be lifted, but will remain in place at medical facilities.
The CECC also plans to relax rapid testing protocols at medical facilities, with April 10 the most likely date rapid testing requirements will be lifted on individuals accompanying patients seeing doctors or being admitted, Lo added.
Related News
March 17: Taiwan to end self-initiated epidemic prevention for migrant workers
March 16: Plan to phase out Pfizer-BioNTech COVID-19 vaccine halted
March 9: Taiwan to end reporting, quarantine for mild COVID cases on March 20
March 6: Mask-wearing persists despite lifting of Taiwan's on-campus mandate
March 3: Taiwan to purchase more monkeypox vaccine doses: CDC
March 1: Taiwan records first two local monkeypox cases
Feb. 23: New COVID vaccination campaign planned in March, annual jab from 2024
Latest COVID-19 rules
● Taiwan to loosen COVID-19 protocols for migrant worker entry
● Taiwan's eased indoor mask mandate takes effect Feb. 20
● COVID-19 testing for overseas arrivals dropped from Feb. 7 (2023)
● Revised protocol for hospital visits from Dec. 10

● Taiwan to stop paying COVID medical fees for certain foreign nationals
● Taiwan to remove weekly arrival cap on Dec. 10
● Taiwan cuts COVID isolation to 5 days, lifts workplace vaccine mandates (Nov. 14)
● Taiwan to further ease border rules for China, Hong Kong, Macau residents
● Taiwan's new COVID-19 regulations taking effect Nov. 7
Recent cases
March 17: Taiwan reports 8,416 new COVID-19 cases, 41 deaths
March 16: Taiwan reports 9,062 new COVID-19 cases, 37 deaths
March 15: Taiwan reports 10,188 new COVID-19 cases, 42 deaths
March 14: Taiwan's new daily local COVID-19 cases remain below 10,000
March 13: Taiwan records lowest number of domestic COVID-19 cases in 321 days
March 12: Taiwan reports 9,093 new COVID-19 cases, 39 deaths
March 11: Taiwan reports 8,618 new COVID-19 cases, 48 deaths
March 10: Taiwan reports 9,098 new COVID-19 cases, 54 deaths
View All