MPOX
/
Taiwan records first two local monkeypox cases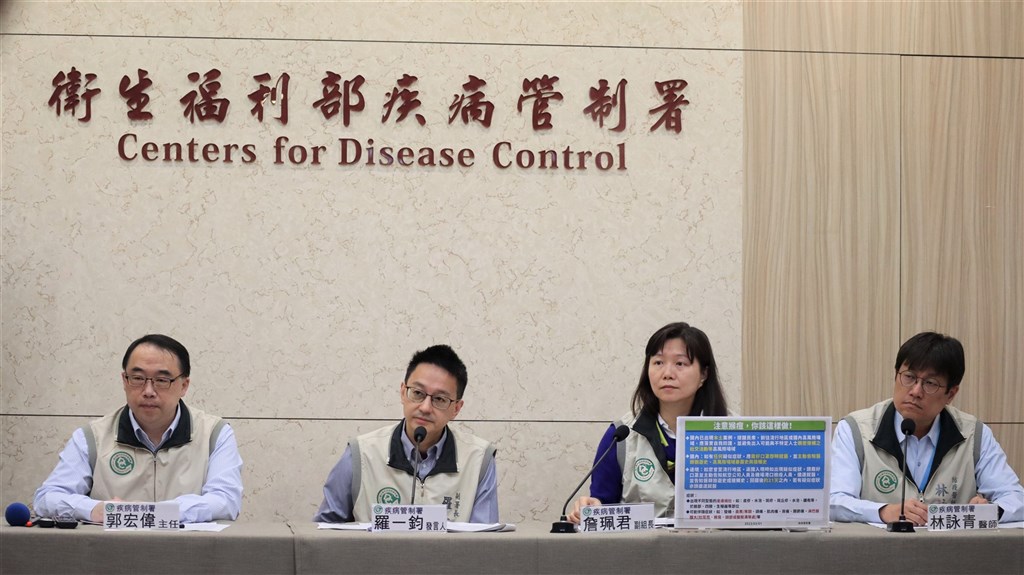 Taipei, March 1 (CNA) Taiwan reported on Wednesday its first two locally transmitted cases of monkeypox (mpox), which were unrelated infections in Hsinchu and Kaohsiung, according to the Centers for Disease Control (CDC).
The new cases - the sixth and seventh confirmed in the country overall - consisted of a man in his 40s from Hsinchu and a man in his 20s from Kaohsiung, both Taiwan nationals, CDC official Kuo Hung-wei (郭宏偉) said at a press conference.
Both individuals sought medical attention after developing fever, blisters, swollen lymph nodes, and mouth ulcers in late February, and were placed in hospital quarantine after tests confirmed their diagnoses on Feb. 26 and 27, Kuo said.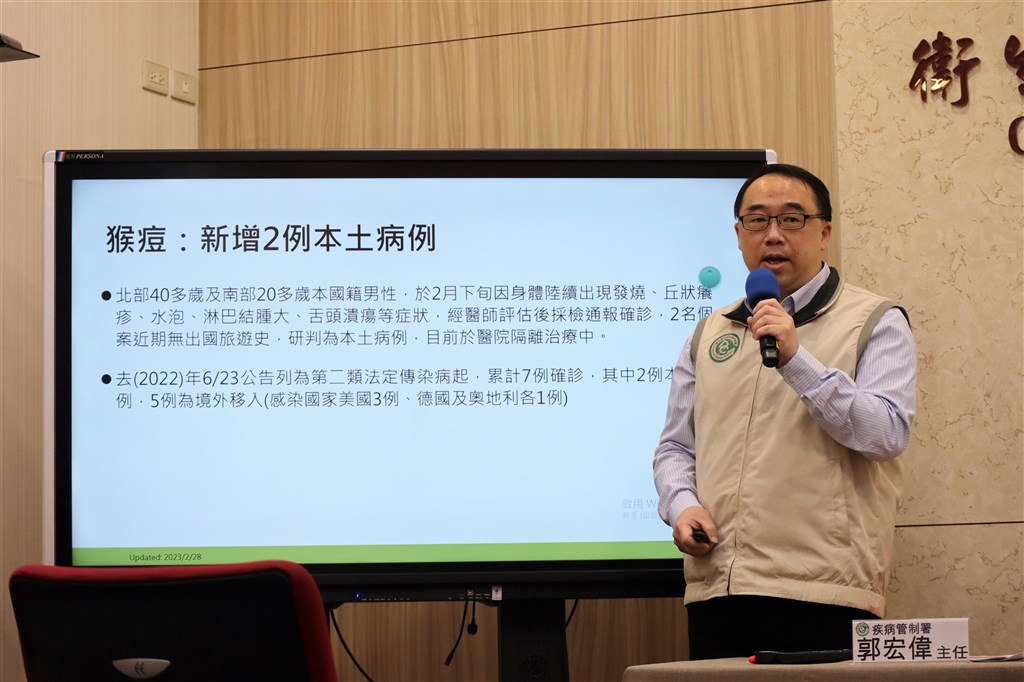 CDC spokesman Lo Yi-chun (羅一鈞) said both cases had been classified as locally transmitted, as the patients had not traveled abroad recently and were not in contact with previous monkeypox cases or each other.
Health officials have identified 25 contacts of the two patients, of which four cohabitants and two close contacts will be given post-exposure vaccinations, while the others will be monitored for symptoms until March 20, Lo said.
In addition to monitoring the contacts of the two local cases, Lo said the CDC was planning to hold an expert meeting on Thursday to review its monkeypox vaccine policies, and would also step up its engagement with at-risk population groups.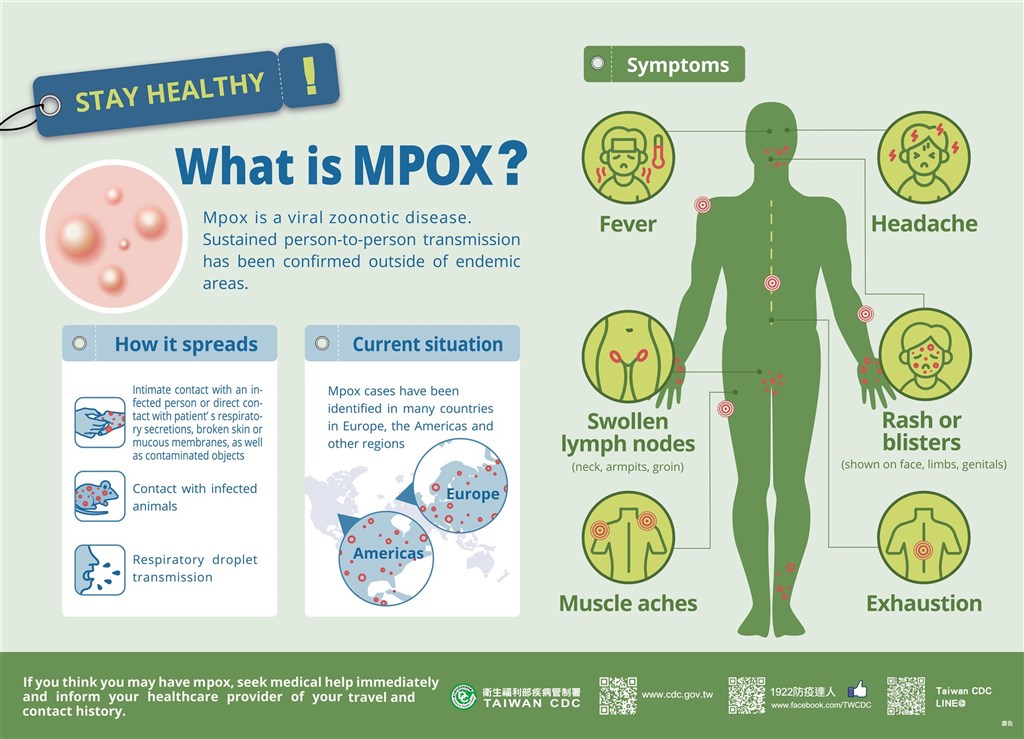 Monkeypox is caused by the monkeypox virus, which can spread through close contact with an infected person or animal and typically results in symptoms such as fever, rash, and swollen lymph nodes.
More than 86,000 monkeypox cases have been reported worldwide since an initial outbreak was reported in the United Kingdom in May last year.
In Taiwan, monkeypox was designated last June as a Category 2 communicable disease, which means that doctors must report confirmed or suspected cases to the CDC within 24 hours.
To date, 47 suspected cases of the disease have been reported in the country and seven have been confirmed, including the two local infections and imported cases from Germany, the United States, and Australia.
View All