Taiwan increases donation to Turkey to US$2 million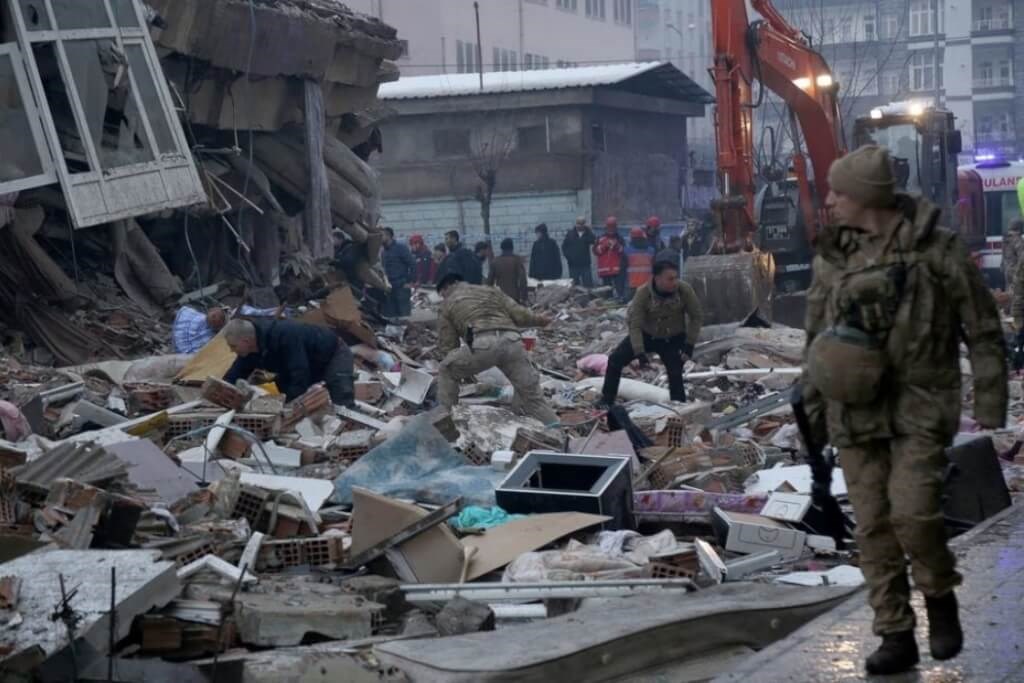 Taipei, Feb. 7 (CNA) Taiwan on Tuesday increased its donation to Turkey to US$2 million after a deadly magnitude-7.8 earthquake struck the country and neighboring Syria early Monday, with the confirmed death toll having already passed 5,000.
As damage reports from the area devastated by the earthquake have come in and the death toll continues to rise, the government of the Republic of China (Taiwan) decided to increase its donation from an initial pledge of US$200,000, the Ministry of Foreign Affairs (MOFA) said in a statement.
The government has also established several special bank accounts to facilitate donations from private citizens to help disaster relief in Turkey, the ministry said.
Those who live in Taiwan and want to help Turkey via the government-designated accounts can donate money to the accounts under the name Ministry of Health and Welfare Donation with the number 270750 via interbank remittance and 50269506 via postal remittance.
A US dollar account at Mega International Commercial Bank under the name Ministry of Health and Welfare Donation with the number 007-09-11868-0 is available for those residing overseas to make donations, according to the ministry's statement.
Separately, the Turkish Trade Office in Taipei issued a statement Tuesday evening saying that individuals wanting to send in-kind assistance to people in Turkey affected by the quake can contact the office.
Anyone seeking more information should contact the office using the email tr-office.taipei@mfa.gov.tr., and leave their contact number and donation details, according to the statement.
Taiwan will dispatch two search and rescue teams to Turkey, with the first one arriving at the airport in the southern Turkish province of Adana, one of the worst hit places by the quake, Tuesday. The second is scheduled to depart Tuesday evening.
The epicenter of the magnitude 7.8 earthquake, which struck at 4:17 a.m. Monday local time, was located in Gaziantep near the Turkish-Syrian border.
The earthquake is the largest quake to hit Turkey since 1939, according to Turkish President Recip Erdogan.
More than 3,419 people have been reported dead, with another 20,534 injured, and the confirmed death toll on the Syrian side has risen to 1,602, bringing combined deaths to 5,021, Reuters reported Tuesday evening.
Meanwhile, Turkish authorities have received reports of 11,342 collapsed buildings, of which 5,775 have been confirmed.
Related News
Feb. 8: Taiwan search and rescue team deployed to Turkey's Adiyaman Province
Feb. 7: Donations of winter clothes, necessities sought after Turkey quake
Feb. 6: Taiwan sending 2nd search and rescue team to Turkey
● Taiwan govt, Turkish office, private sector collecting donations for Turkey, Syria