Taiwan's first search and rescue team arrives in Turkey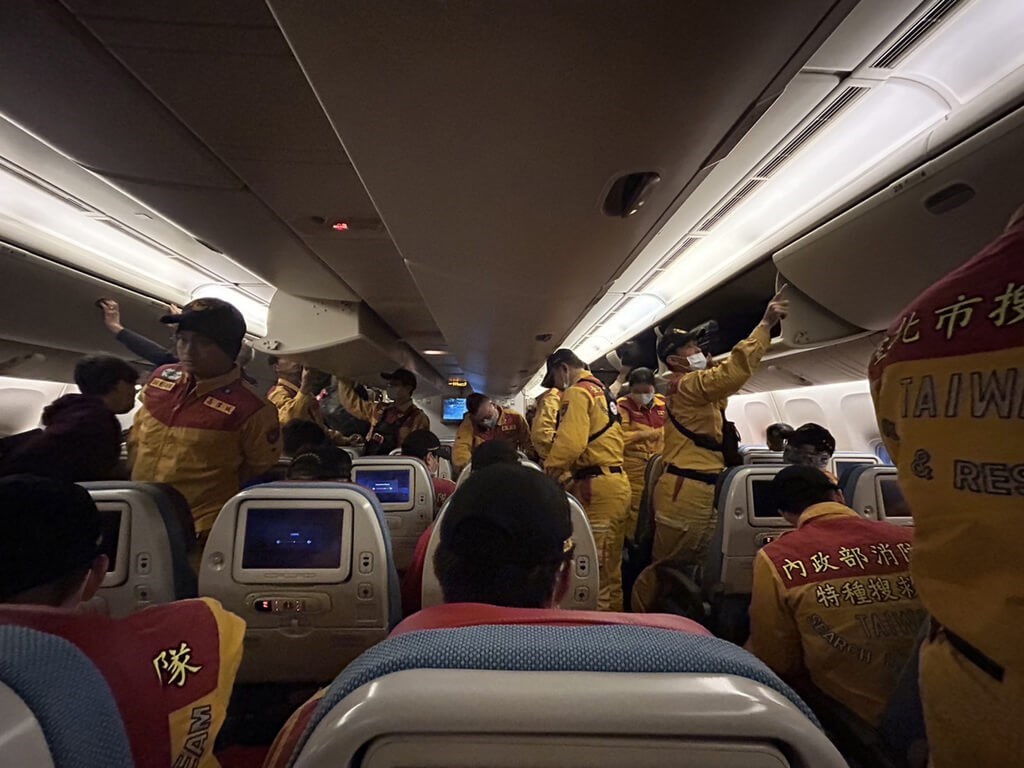 Istanbul, Feb. 7 (CNA) The first search and rescue team dispatched by Taiwan to help with disaster relief operations in Turkey, following a deadly magnitude-7.8 earthquake, arrived in the country Tuesday.
The team, comprising 40 personnel, three search and rescue dogs and equipped with four to five metric tons of gear and rescue equipment, arrived at Istanbul airport Tuesday morning, and waited for a transit flight to Adana, one of the provinces worst hit by the quake.
The temblor in southern Turkey and northern Syria early Monday morning is estimated to have killed at least 3,800 people as of press time.
Chang Wen-tsung (張溫宗), a search and rescue team leader with the National Fire Agency (NFA) deployed to Turkey, said time is of the essence as they race against the clock to find survivors in the 72-hour "golden time" window after the earthquake.
At this critical time, the focus will be on searching for survivors, he told CNA.
Upon arrival, Chang said the team will immediately report to a rescue coordination center set up at the airport, in order to familiarize themselves with the area to which they will be assigned.
The search and rescue dogs deployed with the team can look for survivors trapped under the rubble over a large area, he said, while rescuers use sophisticated sonar equipment to pinpoint their location.
Chang said he was especially grateful when Turkey sent rescue workers to help in the aftermath of the Sept. 21 earthquake in Taiwan in 1999. This is an opportunity to repay that debt of kindness he added, noting that the team is honored to help.