CORONAVIRUS
/
Taiwan reports 23,394 new COVID-19 cases, 45 deaths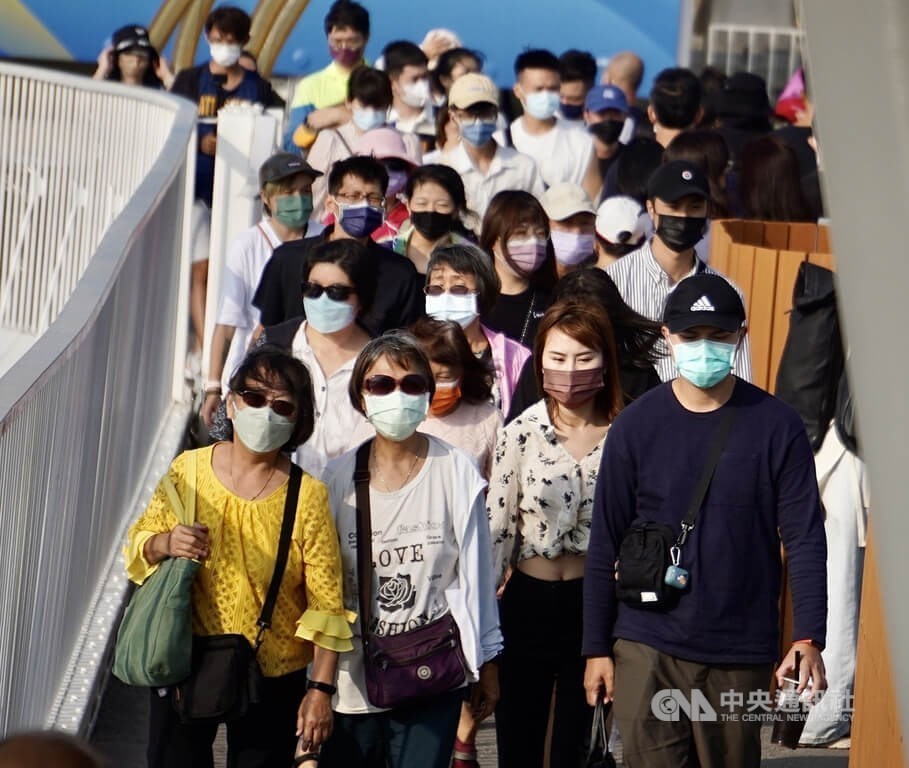 Taipei, Feb. 7 (CNA) Taiwan on Tuesday reported 23,394 new cases of COVID-19 and 45 deaths from the disease, according to the Central Epidemic Command Center (CECC).
The new cases represented a 28.2-percent drop from the same day a week earlier, CECC data showed.
The deceased ranged in age from their 40s to their 90s. All but six had underlying health conditions, while 30 of them had not received three doses of a COVID-19 vaccine, the CECC said.
Meanwhile, the CECC said 12 of the 815 travelers (1.5 percent) arriving directly from China on Feb. 5 tested positive for the disease, as did one of the 82 people (1.2 percent) who traveled from Xiamen in China to Kinmen or Matsu.
Also on Tuesday, the CECC reported 27 new COVID-19 cases classified as moderate and 32 as severe.
Regional breakdown
Regionally, New Taipei recorded the highest number of new cases, with 4,289, followed by Kaohsiung with 2,906 and Taichung with 2,900.
Taoyuan reported 2,263 new cases, Taipei 2,029, Tainan 1,993, Changhua 1,112, Pingtung 682, Hsinchu County 653, Miaoli 629, Yilan 580 and Yunlin 538.
Hsinchu City had 498 cases, Chiayi County 368, Nantou 366, Keelung 349, Hualien 300, Chiayi City 207, Taitung 165, Kinmen 78, Penghu 68 and the Matsu Islands seven, the CECC said.
To date, Taiwan has recorded 9,708,863 COVID-19 cases since the pandemic began in early 2020, including 50,643 classified as imported.
With the 45 deaths reported on Tuesday, the number of confirmed COVID-19 fatalities in the country rose to 16,795.
Related News
Feb. 2: Taiwan's ACIP head predicts regular COVID-19 vaccines won't be necessary
Feb. 2: CECC delays announcement on easing indoor mask mandate
Jan. 31: Taiwan to lift COVID-19 testing on travelers from China from Feb. 7
Jan. 30: New round of COVID-19 rapid test rationing to start Feb. 1
Jan. 18: Expert predicts new wave of COVID subvariants to come, peak in March 
Recent cases
Feb. 6: Taiwan reports 16,640 new COVID-19 cases, 63 deaths
Feb. 5: Taiwan reports 22,991 new COVID-19 cases, 73 deaths
Feb. 4: Taiwan reports 23,746 new COVID-19 cases, 79 deaths
Feb. 3: 105 COVID-19 deaths, most since July 15, reported in Taiwan
Feb. 2: Taiwan reports 27,085 new COVID-19 cases, 74 deaths
View All