CORONAVIRUS
/
CECC eyes broad easing of COVID policies, with mask rules first on docket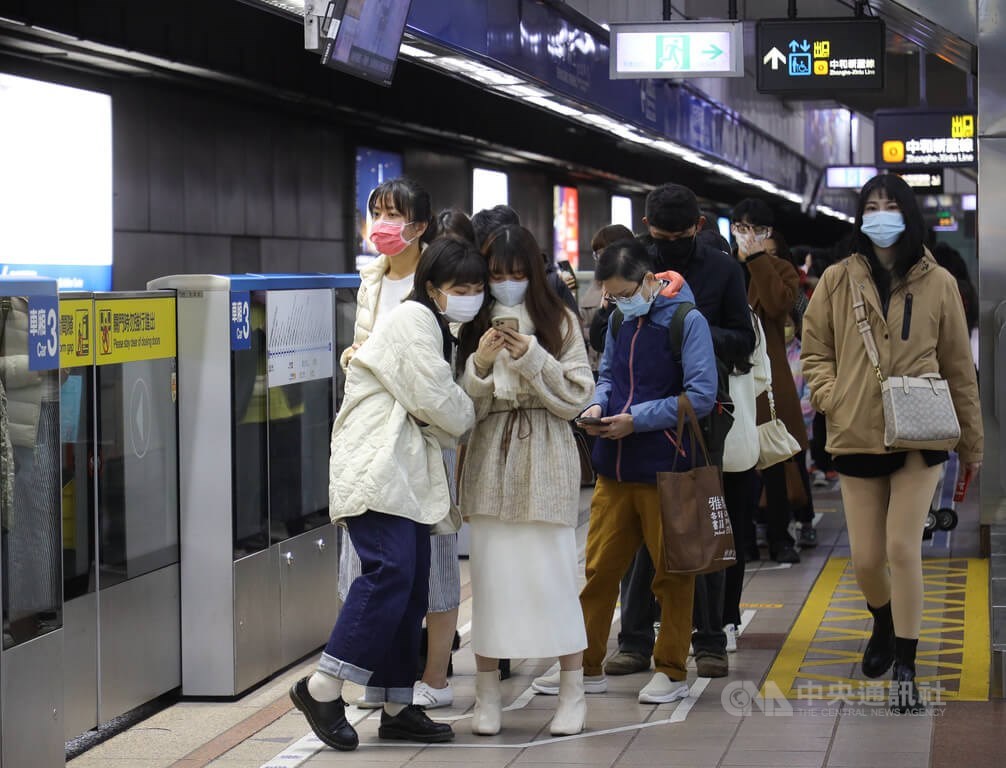 Taipei, Jan. 30 (CNA) The Central Epidemic Command Center (CECC) has begun discussing a widespread easing of Taiwan's COVID-19 policies and will announce plans this week to relax the indoor mask mandate, CECC chief Victor Wang (王必勝) said Monday.
Speaking at a press briefing, Wang noted the peak of the winter respiratory illness season had passed and that Taiwan, like many other countries, was now gradually adjusting its COVID-19 control policies.
The CECC had previously teased plans to ease indoor mask rules after the Lunar New Year, adopting a policy that would specifically list places where masks need to be worn, such as in hospitals or on public transportation, with no mask mandate as the default in all other settings.
In that regard, Wang said the CECC expects to announce an updated indoor mask policy this week, including a date on which the new rules will take effect.
The CECC has also begun holding "substantive discussions" on a more widespread easing of Taiwan's approach to COVID-19, in line with the country's gradual post-pandemic reopening, he said.
According to Wang, health officials are evaluating proposals to adjust the "0+7" protocol for arriving travelers, the quarantine period for people infected with COVID-19, and the system for reporting infections as well as downgrading COVID-19 from a Category 5 to a Category 4 communicable disease.
Under Taiwan's Communicable Disease Control Act, diseases with a Category 5 classification -- such as the Ebola virus and MERS-related coronavirus -- require the government to formulate "preventive and control measures or preparedness plans," due to their potential to have a "substantial impact" on the health of the population.
Meanwhile, Category 4 communicable diseases, such as severe complicated influenza, only require "monitoring of their occurrence or implementation of preventive and control measures," according to the act.
Asked whether Taiwan would see a fourth COVID-19 wave, Wang said it was uncertain, but predicted that near-term case numbers could rise due to underreporting during the Jan. 20-29 Lunar New Year holiday.
Related News
Jan. 31: Details of Taiwan's to relax indoor mask mandate to be announced
Jan. 31: Taiwan to lift COVID-19 testing on travelers from China from Feb. 7
Jan. 30: New round of COVID-19 rapid test rationing to start Feb. 1
Jan. 18: Expert predicts new wave of COVID subvariants to come, peak in March
Recent cases
Jan. 30: Taiwan reports 22,291 new COVID-19 cases, 30 deaths
Jan. 29: Taiwan reports 27,350 new COVID-19 cases, 22 deaths
Jan. 28: Taiwan reports 27,444 new COVID-19 cases, 20 deaths
Jan. 27: Taiwan reports 24,350 new COVID-19 cases, 15 deaths
Jan. 26: Taiwan reports 19,144 new COVID-19 cases, 21 deaths
Jan. 25: Taiwan reports 16,518 new COVID-19 cases, 22 deaths
Jan. 24: Taiwan reports 14,859 new COVID-19 cases, 24 deaths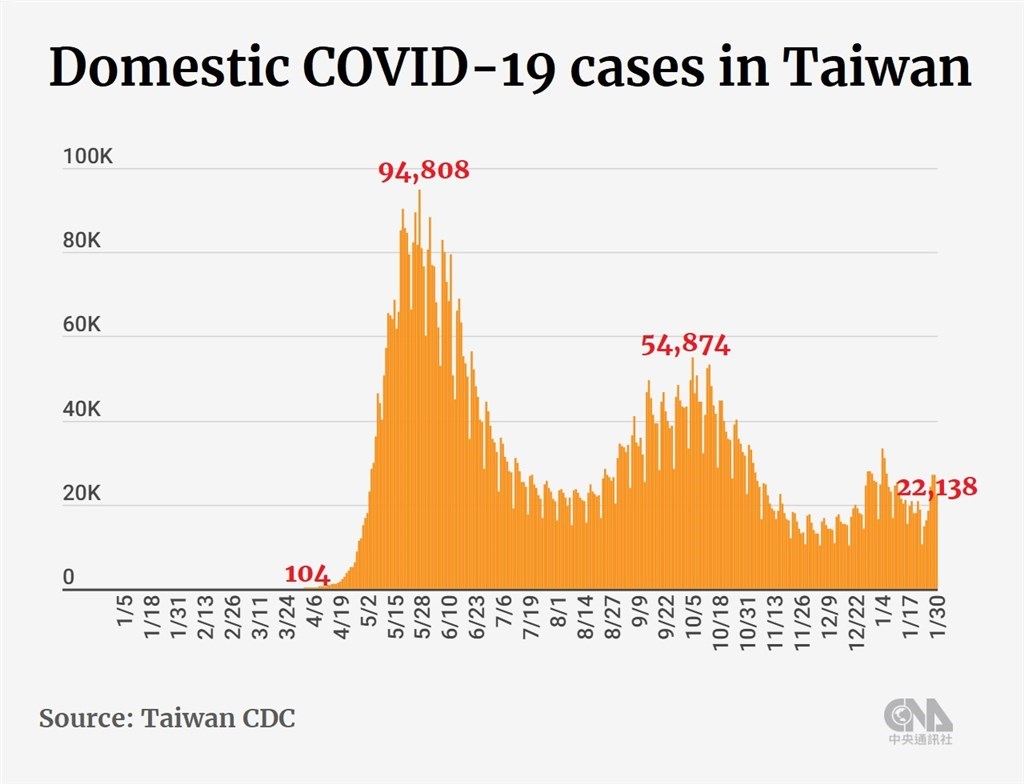 View All