FEATURE
/
Migrant workers in Taiwan lean on communities for comfort (Part 2/2)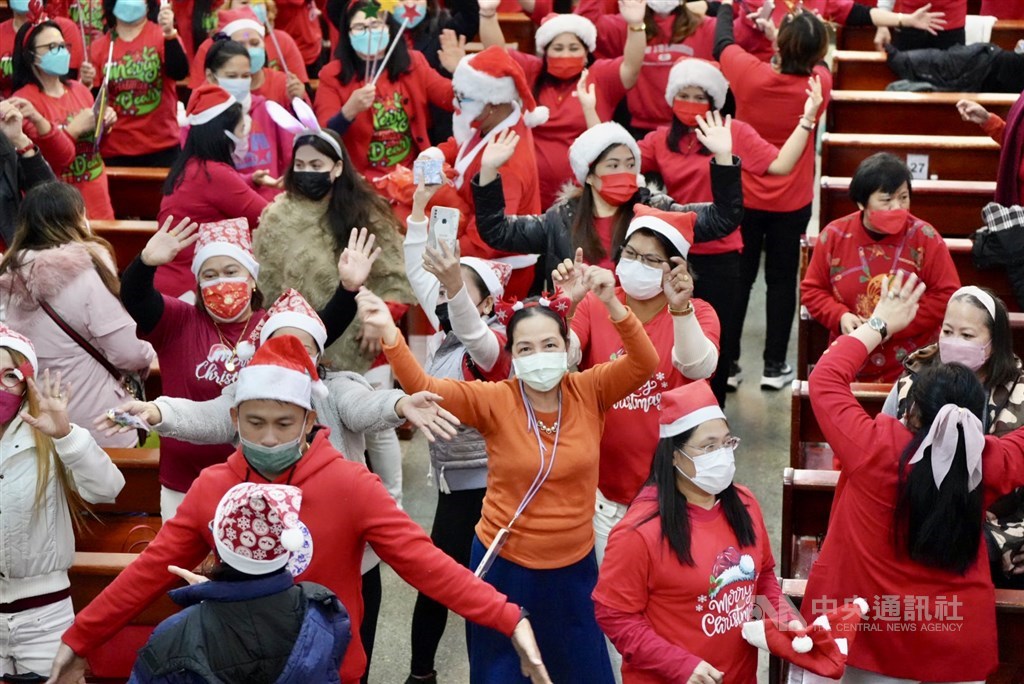 [Editor's Note: To mark International Migrants Day on Dec. 18, CNA is publishing a multipart series of reports that take a look at the lives of migrant workers in Taiwan. These individuals play a major role in the local economy and society and bring with them their own unique traditions, culture and faith, which make Taiwan a more multicultural and vibrant place to live. The 720,000 migrant workers from Southeast Asian countries in Taiwan represent about 3 percent of the country's population. Multiple stories will be published in the coming months.]
By William Yen and Shih Hsiu-chuan, CNA staff reporters
Part 2 of the series explores five communities in Taipei, Xinzhuang in New Taipei and Zhongli in Taoyuan, where the longing for home of migrant workers from the Philippines, Indonesia, Vietnam and Thailand has translated into the proliferation of hangouts, markets, restaurants, grocery stores, places of worship, all tied together by a desire to create a sense of belonging as they pursue their dreams in an alien environment. Part 2/2 story focuses on Filipino and Vietnamese workers.
Little Philippines (Zhongshan North Road, Taipei)
"I usually go there every Sunday, I visit Zhongshan to give thanks to almighty GOD at St. Christopher's Church."
"Little Philippines" is the name given to the 1km square area around St. Christopher's Church, King Wan Wan Shop Mall and Shuangcheng Park in Taipei. For Filipino migrants and overseas workers, it is a bustling center of activity known as "Zhongshan."
Filipina caregiver Rhuby Sulit, who has worked for the same employer in Taipei for 11 years, visits Taipei's Little Philippines area near Sec. 3, Zhongshan North Road every Sunday to attend church services, remit money, buy Filipino groceries and eat with friends.
"I usually go there every Sunday, I visit Zhongshan to give thanks to almighty GOD at St. Christopher's Church, then meet my friends," Sulit told CNA.
St. Christopher's Church, which is heavily involved with the migrant community, offers mass services throughout the week in English, Tagalog, and Vietnamese, and attracts many Filipinos to the area, which is why so many businesses catering to the community have sprung up in the area.
"I send money, buy groceries at the EEC store, and eat our own Filipino cuisine. I usually visit Pinoy (Filipino) food stores as they sell a variety of Filipino food," Sulit said. "I usually eat haluhalo and turon because they're my favorite."
While buying groceries, she likes to purchase food stuffs only found in the area, such as tuyo (salted dried fish), dilis (fried anchovies), and bagoong (fermented condiment made of minute shrimp or krill), Sulit said.
"Yummy when you eat it with the green mango," she added.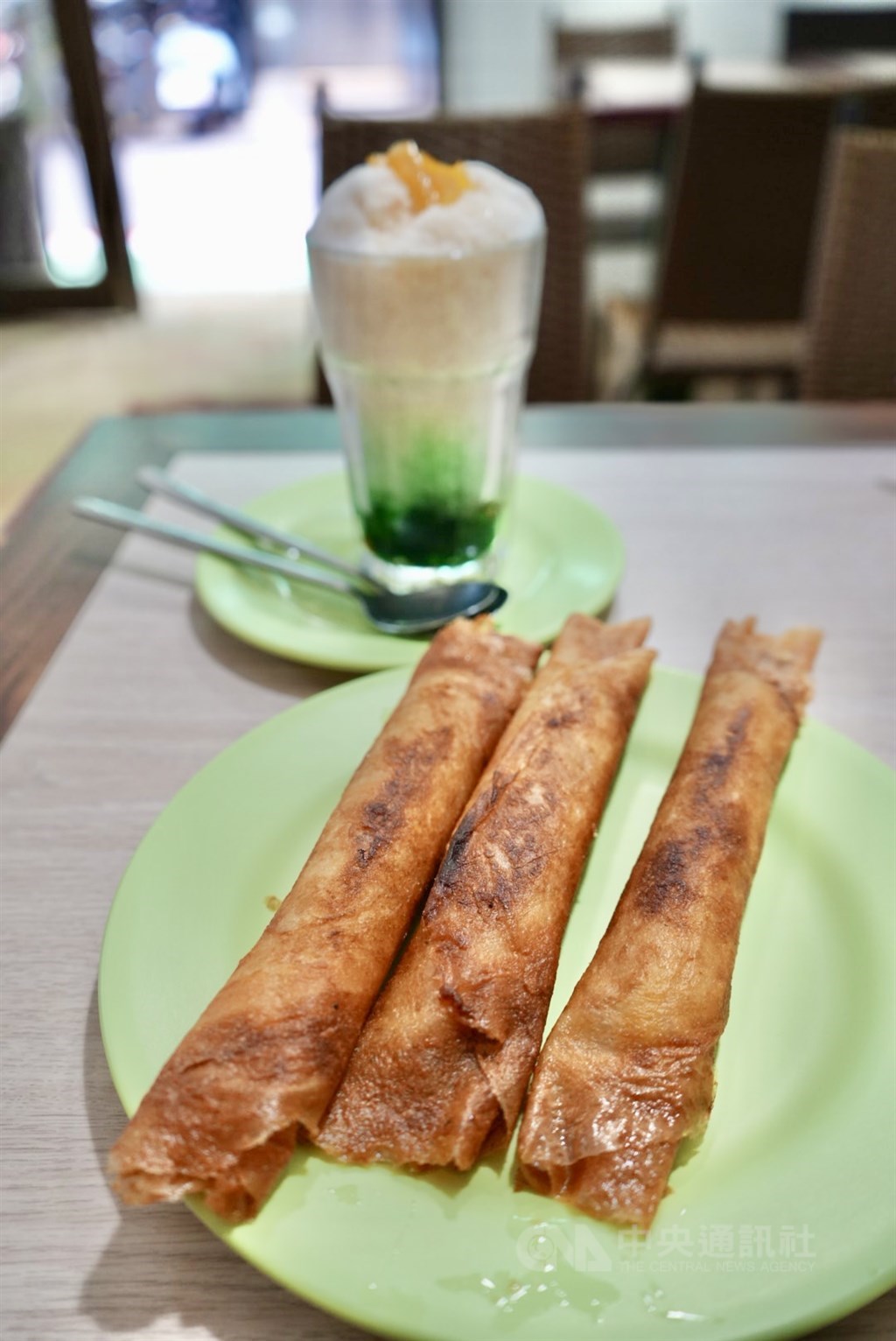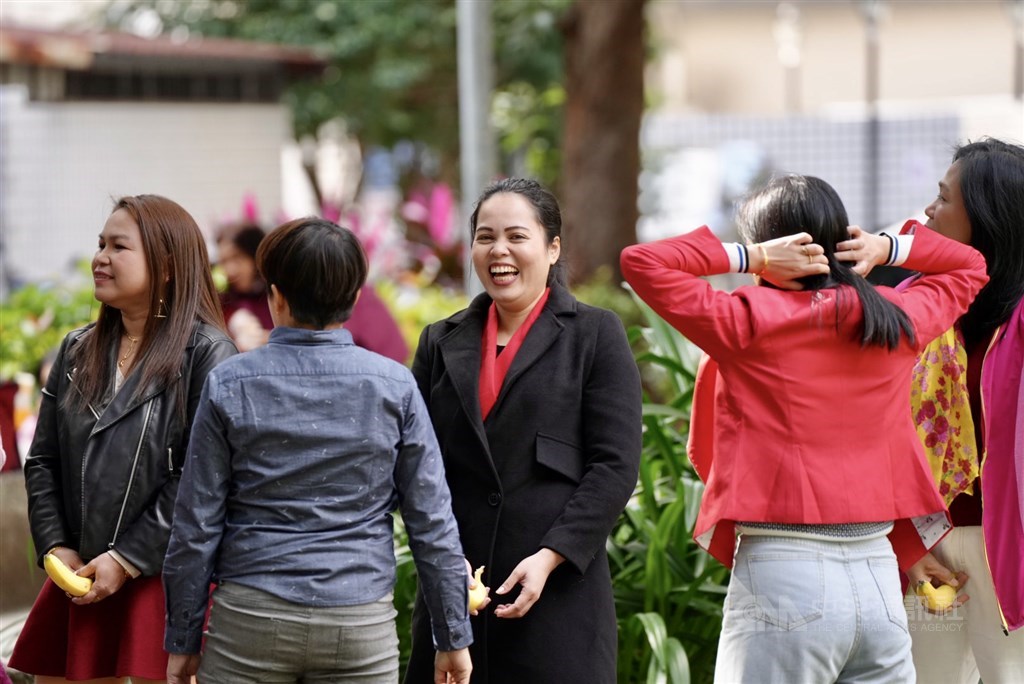 One of the favorite places Filipinos and Taiwanese like to eat Filipino cuisine is Cres-Art Philippine Cuisine near Shuangcheng Park.
Even though the restaurant has moved to five different locations over the past 26 years it has always stayed in the "Zhongshan" area, according to its owner, Filipino-Taiwanese Imelda Ching.
"Zhongshan" is one of the first areas in Taiwan where Filipinos started to congregate because of English and Tagalog mass services at Saint Christopher's Church, Ching told CNA.
However, she feels there are fewer Filipinos in the area than in the past as other cities now also have mass services and businesses that cater to their needs, so Filipinos have more options closer to where they live and do not have to travel to "Zhongshan," Ching said.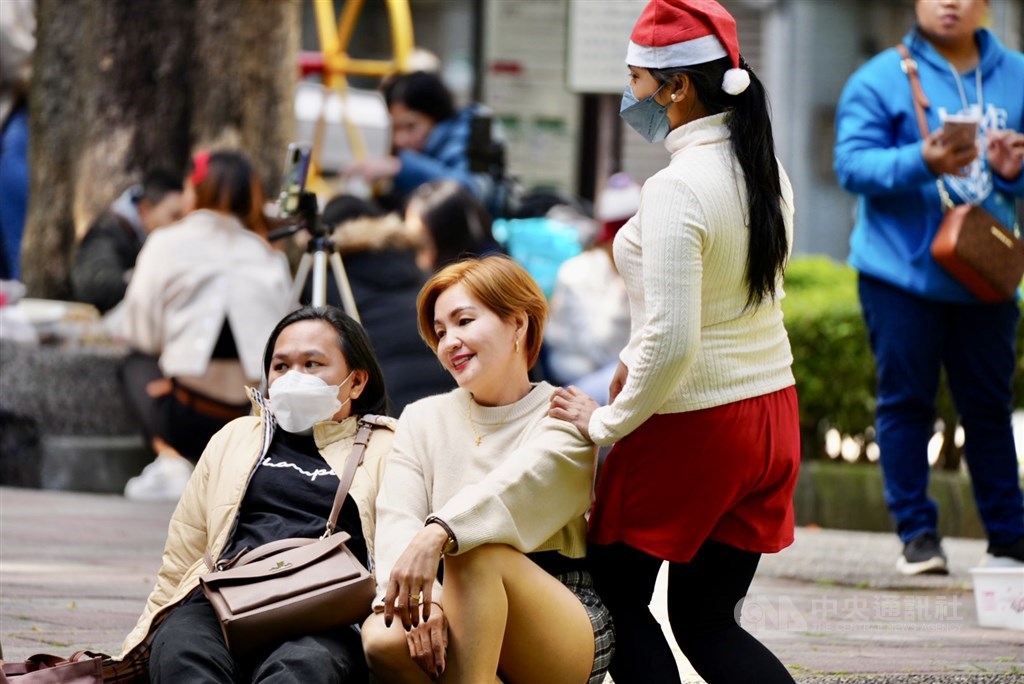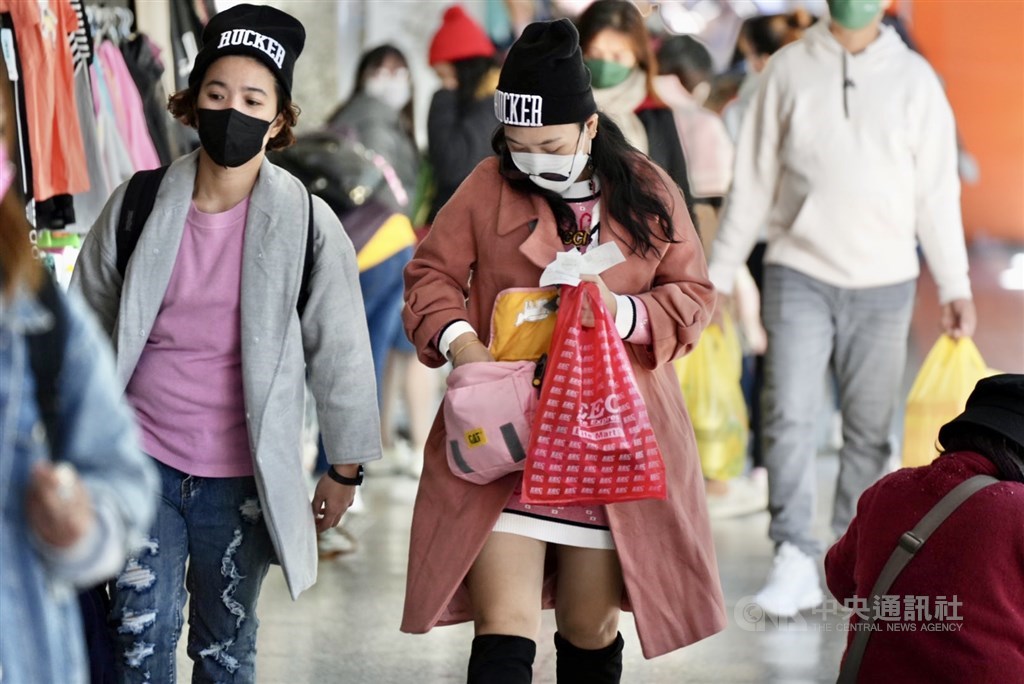 Second generation Taiwanese of Filipino heritage, Jayrose Ho, who grew up near "Zhongshan" told CNA she recalls the area didn't always cater to migrants.
"It was about the time I was in junior high school, around 1993, a larger number of Filipino migrant workers started visiting St. Christopher's Church," Ho said. "And of course, more Filipino businesses started to pop up in the area."
The area started to see more hustle and bustle, and commercial activity after the influx of migrant workers as shops that were originally empty were taken over by businesses catering to Filipinos, Ho said.
Ho's parents were also part of the community and ran "The Migrants" monthly magazine, which was geared towards informing migrants from the Philippines and other Southeast Asian countries and ensuring they kept up to date with news and current affairs.
The publication ran from 2004-2020 and printed up to 160,000 copies per month in its heyday before moving online, according to Ho.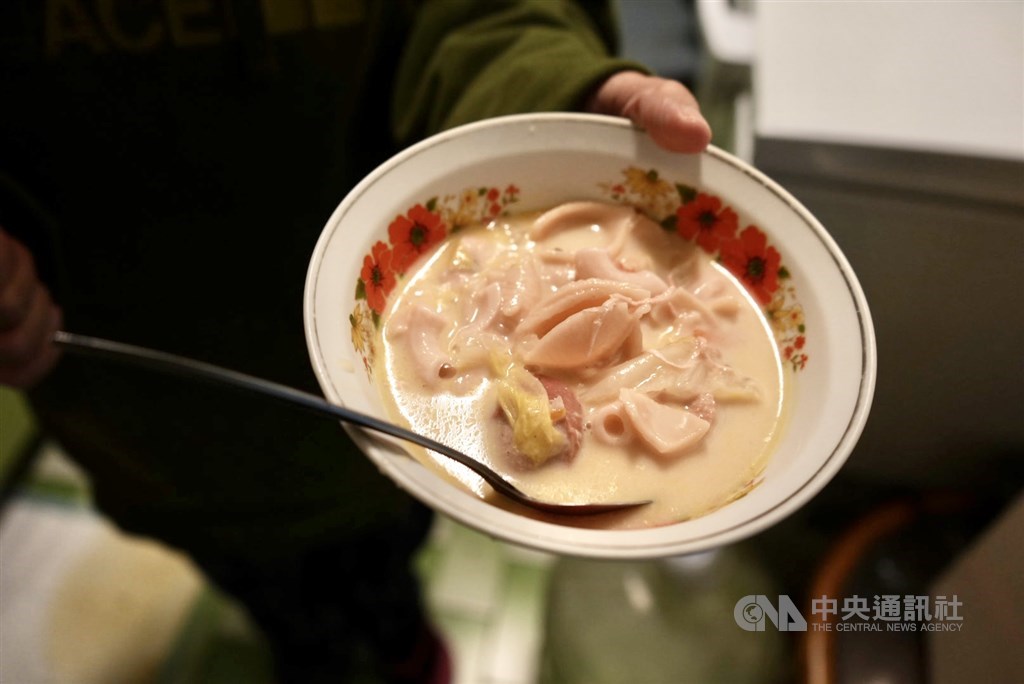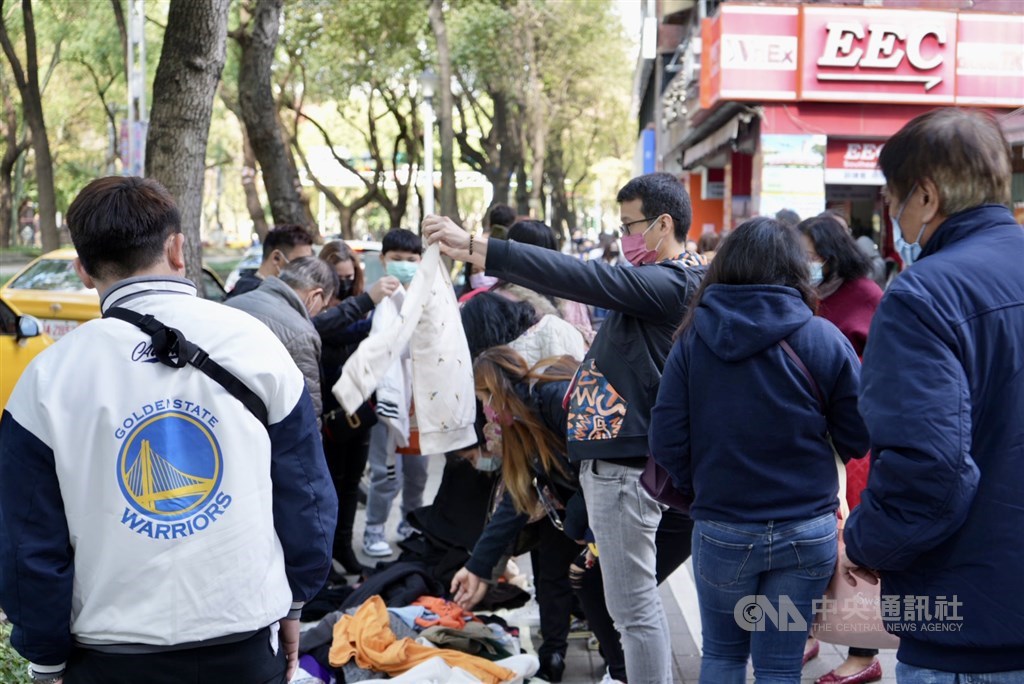 In addition to publications, Filipinos also like to join various associations and organizations to create a community of support.
"It makes a difference as those who join organizations have at their fingertips a wealth of knowledge and information passed down by members who have been in Taiwan longer," Ho said.
Organizations also act as a pillar of support and try to look after their members, by raising funds for those in need, Ho added.
Saint Christopher's Church was built by Americans and opened in July 1958 for the religious services of the United States military stationed in Taiwan at the time.
However, with the end of the Vietnam War and change in diplomatic ties between Taiwan and the U.S., the American community in the area grew smaller over the years, according to Taipei's Department of Information and Tourism (TPEDOIT).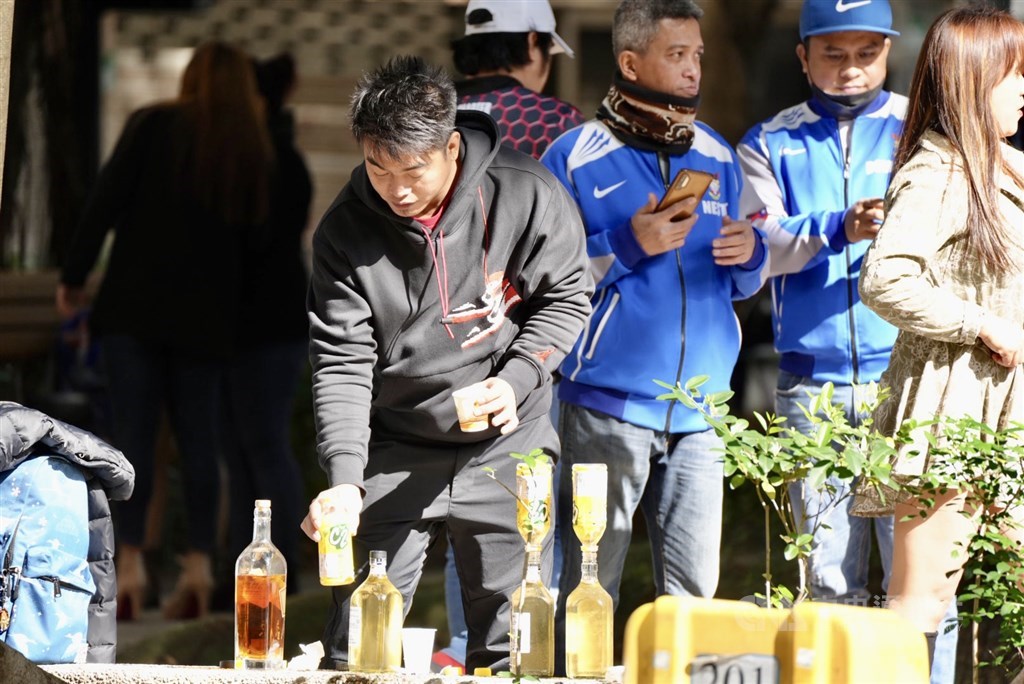 With the influx of migrant workers from Southeast Asia in the 1990s, the church eventually became the center of the Filipino religious community, TPEDOIT said.
Since then, priests from the Southeast Asia country have been sent over to look after the migrant community, according to Taiwan Panorama magazine.
Chuang Mei Market with Vietnamese vendors (Xinzhuang, New Taipei)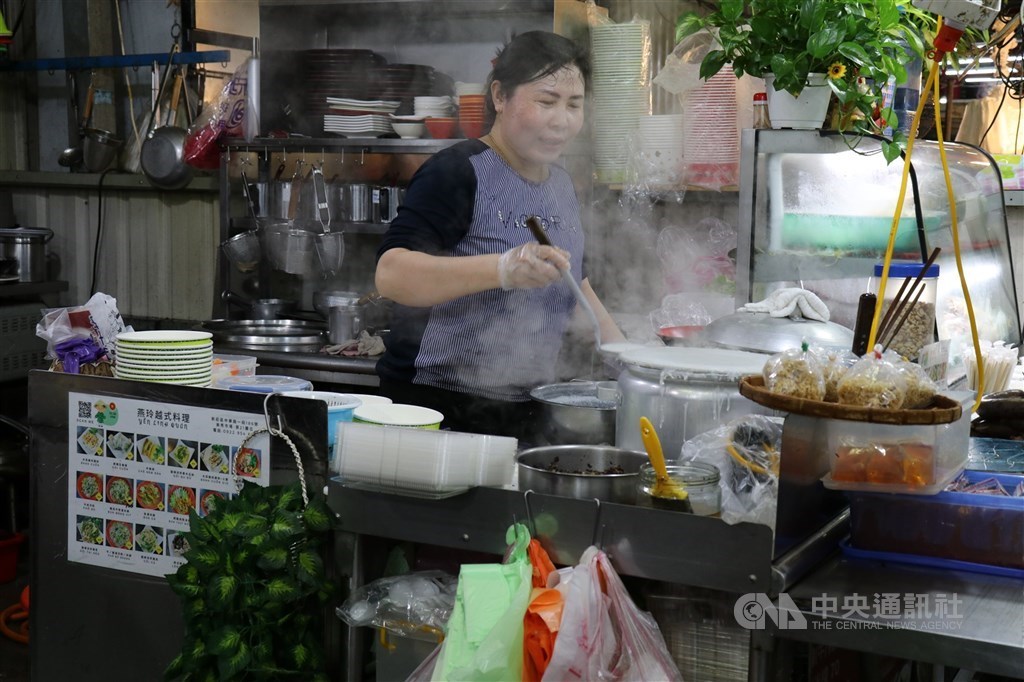 I love strongly-flavored Central Vietnam cuisine, but I didn't have the chance to travel to Central Vietnam for the food when I was in Vietnam because I lived in Hai Duong province in the north
Chuang Mei Market, an evening market near Xinzhuang Gymnasium in New Taipei, is a place many Vietnamese migrant workers frequent often for hometown cuisine or the ingredients they need to cook away their homesickness or the expat blues.
"I love strongly-flavored Central Vietnam cuisine, but I didn't have the chance to travel to Central Vietnam for the food when I was in Vietnam because I lived in Hai Duong province in the north," said Thao, a Vietnamese who has worked in Taiwan for five years.
Dipping bread into hot soup, Thao said, "It never occurred to me in the past that one day I would be able to choose either northern, central or southern Vietnamese food at one place in Taiwan, and they are full of authentic hometown flavor."
"I come here whenever I have a day off, usually on Sundays, because I like to work extra hours on Saturdays so I can earn more money for my family," said Thao, who is employed at a factory in Xinzhuang District.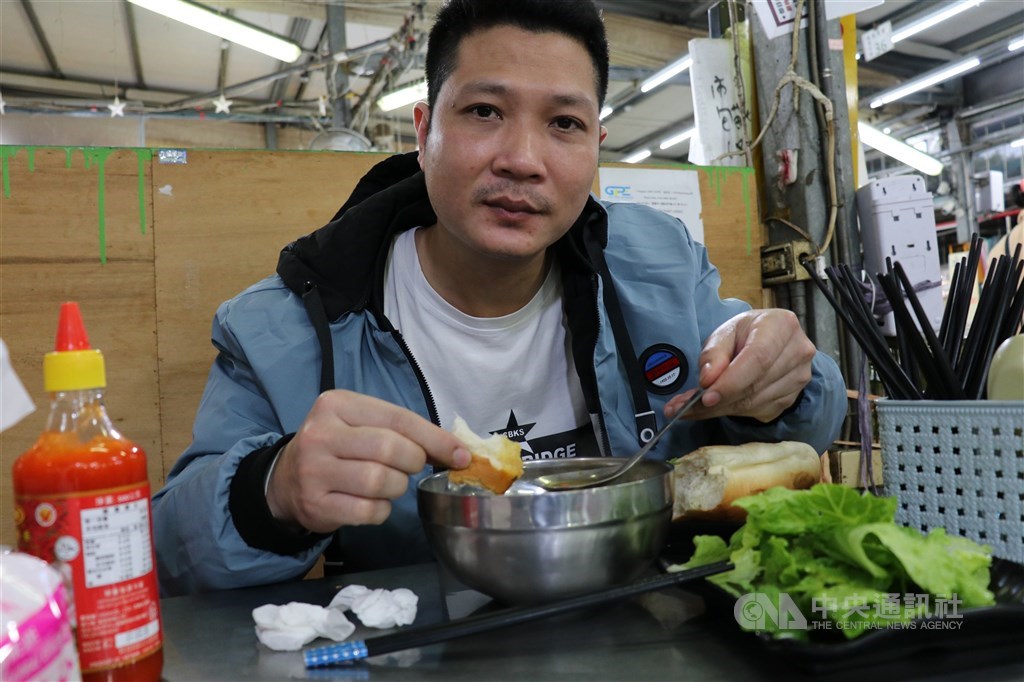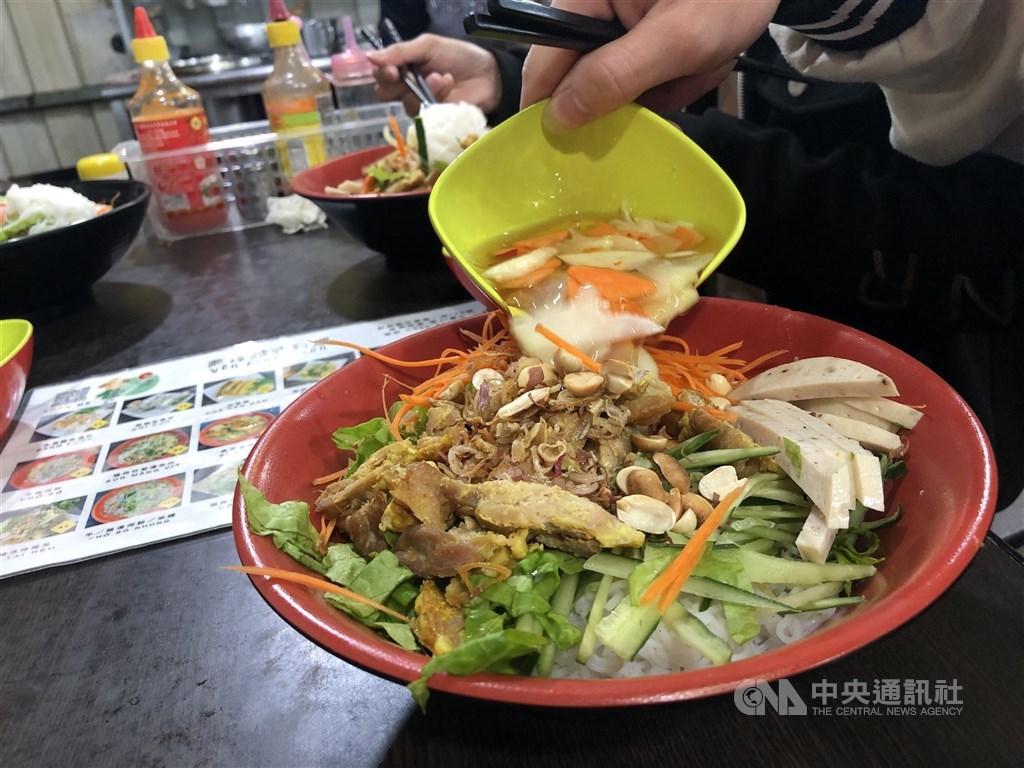 The three food stalls that serve a variety of dishes and snacks from northern, central, and southern Vietnam are all operated by Vietnamese women who first came to Taiwan as migrant workers and later relocated to Taiwan permanently after they met and married Taiwanese men.
"I understand very well that migrant workers all earn their living through toilsome work because I was employed at a bakery in Taiwan before I got married," Hải Yến, the owner of the central-style Vietnamese food eatery, told CNA on Jan.1.
Her initial idea to start the restaurant five years ago was to serve Vietnamese migrant workers delicacies that satisfy their craving for "hometown comforts," said Hải Yến. "I am delighted it has grown in popularity among local Taiwanese."
It was not until about six or seven years ago that Chuang Mei Market started to see different Vietnamese shops open up, one after another, according to Nguyễn Thị Phương Hoa, who married a Taiwanese man 20 years ago and is an activist for migrant workers' rights.
"When I first came to Taiwan, there weren't many aromatic vegetables like we used to have in Vietnam. For example, when I cooked beef pho noodle soup, I had to use húng chó (basil) as a substitute for mùi tàu (coriander) because I couldn't find the latter in Taiwan, but it tasted different," she said.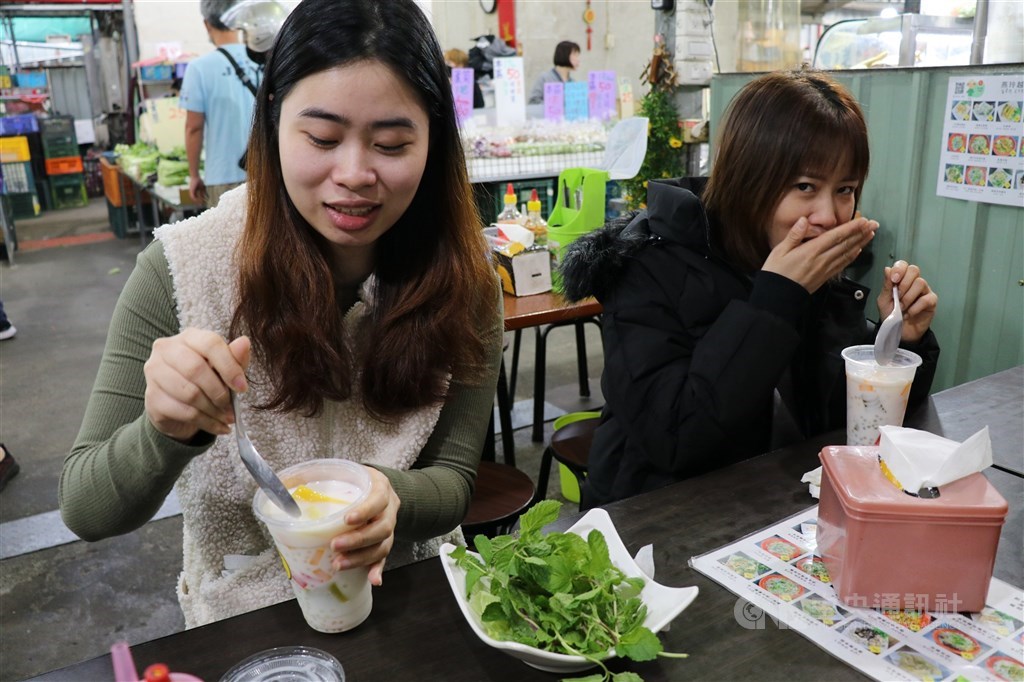 However, in recent years, "visiting the market reminds me more of my daily life back home, not only because of what I can buy here but also the atmosphere," said Phương Hoa, attributing the change to the growing population of Vietnamese migrant workers and new immigrants in Taiwan.
"In Vietnam, we buy daily necessities in a traditional market like this. While doing the shopping, we chit chat with people about what's going on in our lives," she said. "When I feel down, I always come here and talk to my sisters in Vietnamese. It makes me feel at home and helps me regain strength for the next day."
Over the past seven years, the number of Vietnamese migrant workers in Taiwan's industrial and construction sectors surged by 41 percent from about 161,000 in 2016 to 228,000 in 2022, the largest increase among the four nations, according to government data.
Cẩm, the owner of a vegetable stall, described the market as providing a "one-stop service" to Vietnamese expats, from vegetables and herbs to spices and seasoning.
Vietnamese food is quite unlike any other food in Taiwan or Southeast Asian countries because Vietnamese cooks use a lot of fresh herbs, and "the lack thereof in the cooking makes it impossible to bring out the authentic flavor of home food," Cẩm said.
"We grow dozens of Vietnamese fresh herbs in Taiwan, such as rau răm (laksa leaves), àicǎo, mùi tàu (coriander), bạc hà (mint) and lá chanh (lemon leaf), so customers can get everything they need by shopping here," said Cẩm, who was previously a migrant worker.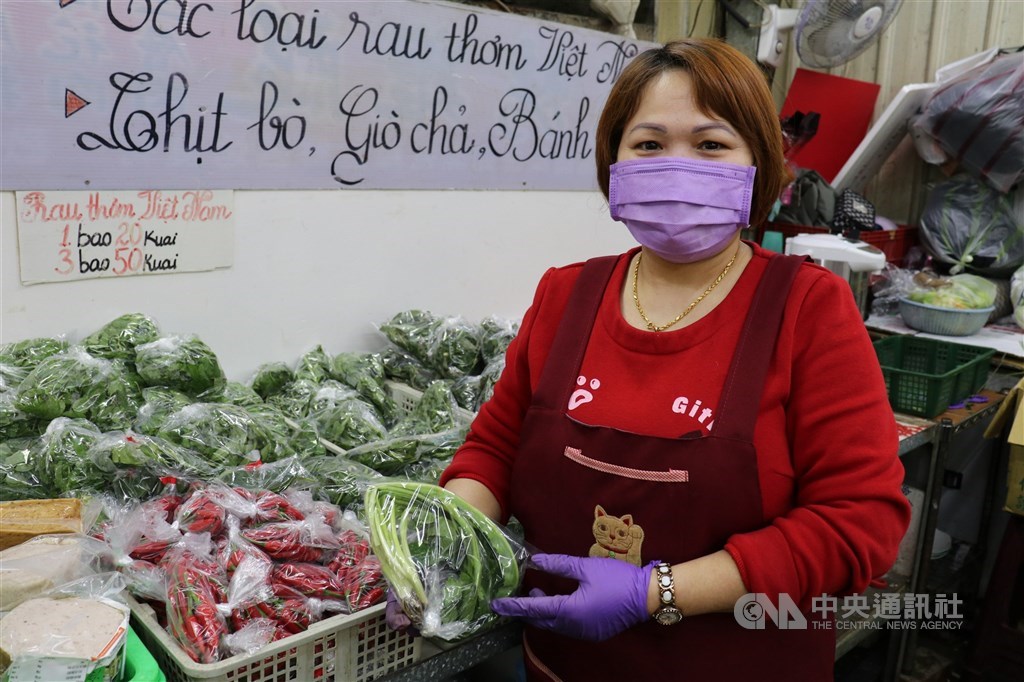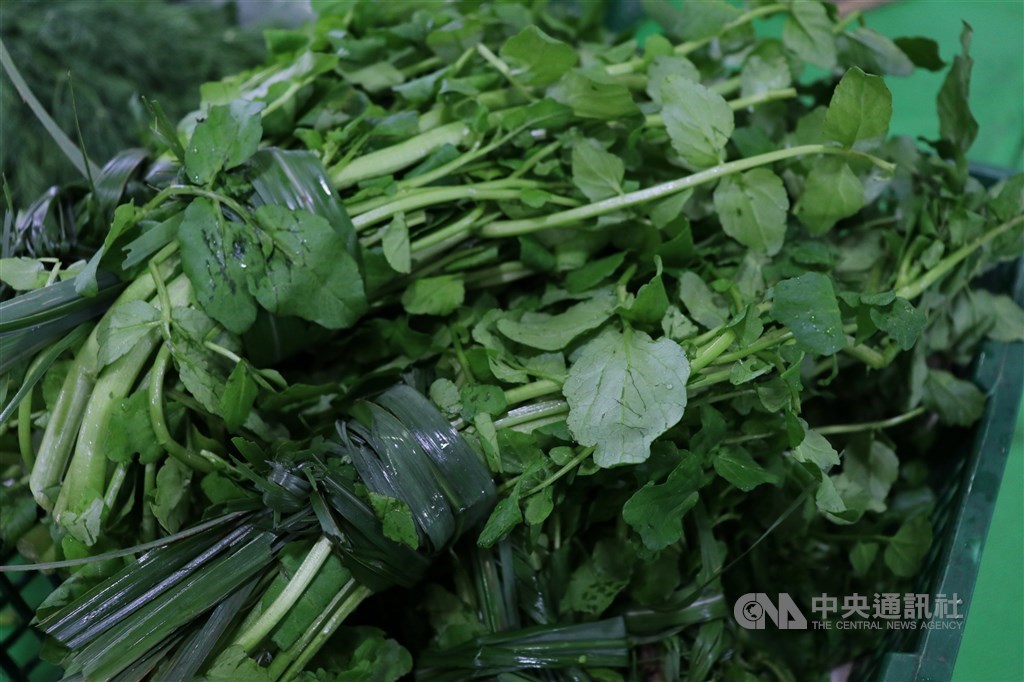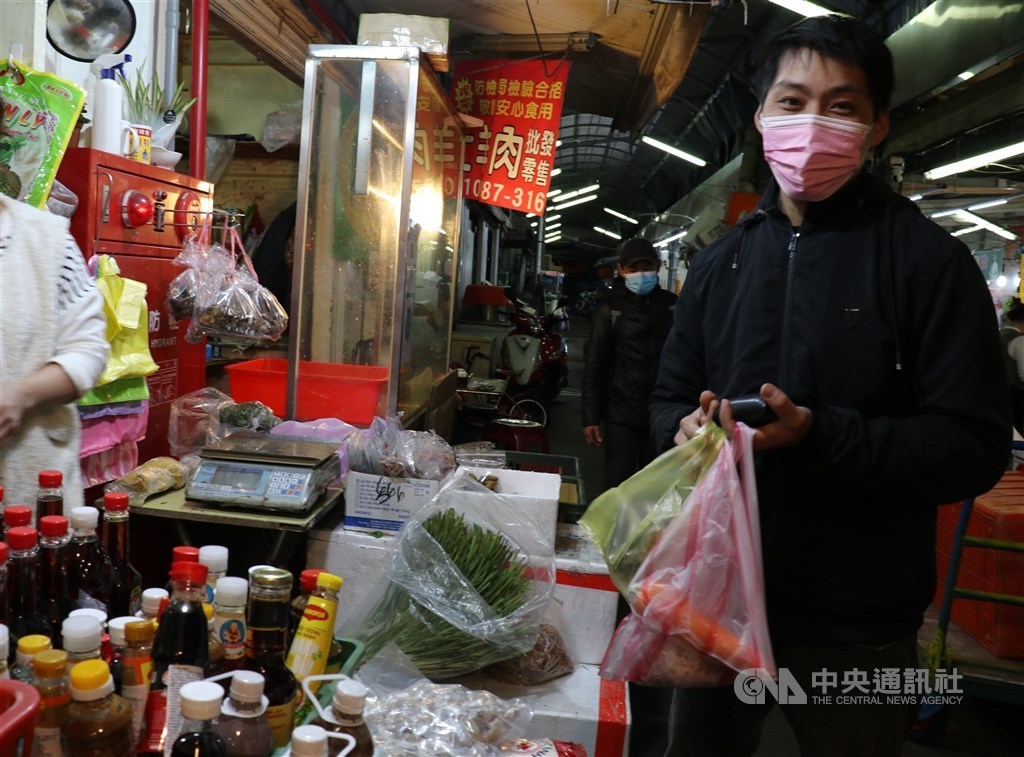 Nguyễn Trọng Thế, a factory worker based in neighboring Wugu District, was one of the many Vietnamese CNA bumped into at the market on Jan.1.
"Today I am buying ingredients to make Vietnamese fried spring rolls. I come here whenever I miss home, especially on holidays," said Nguyễn Trọng Thế, who like many migrant workers only travels back home once every three years so he can save more money.
Nguyễn Trọng Thế said his family often ask him if he is used to Taiwanese food when they talk on video calls. "I tell them I am doing fine in Taiwan because the Vietnamese vendors and the commodities they sell give us a taste of home."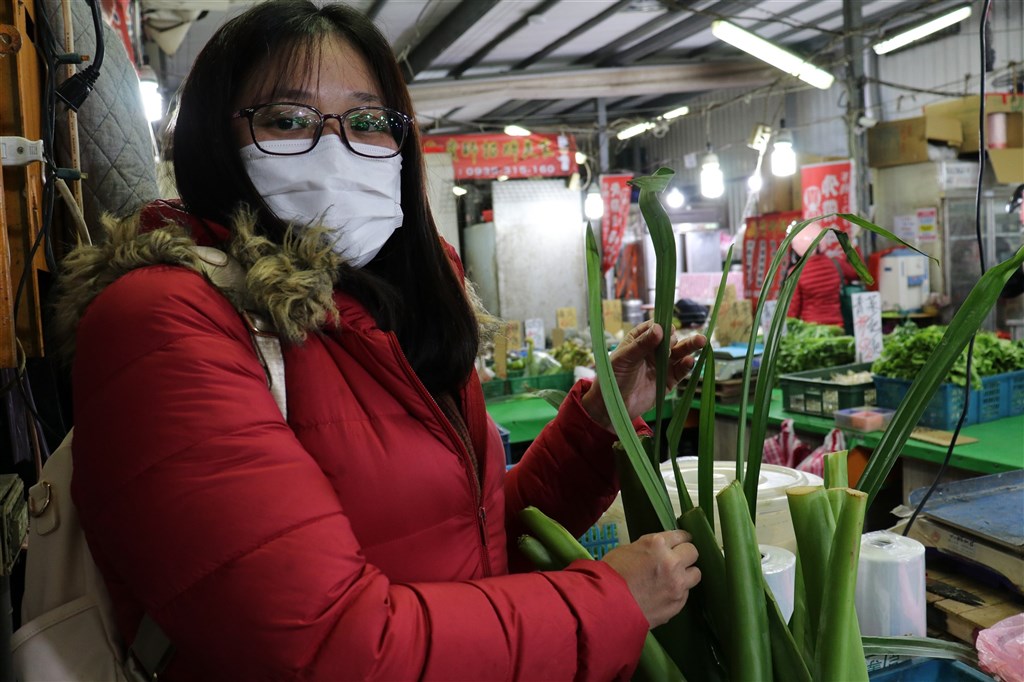 Enditem/AW
Related News
Jan. 23: Migrant workers in Taiwan lean on communities for comfort (Part 1/2)
View All