7 indicted for human trafficking over Cambodia-related job scams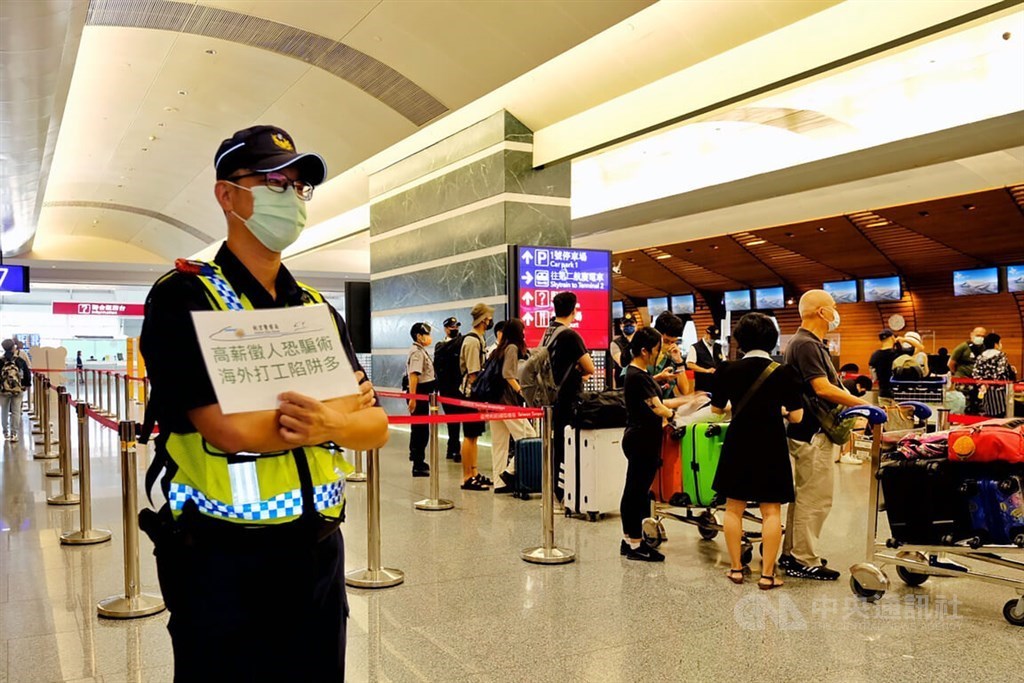 Taipei, Nov. 29 (CNA) Seven people allegedly belonging to a human trafficking ring were indicted Tuesday for their roles in enticing Taiwanese to Cambodia, where victims were coerced into working as job scammers, according to the Taoyuan District Prosecutors Office.
The seven suspects were indicted on charges of human trafficking, participation in organized crime, document forgery, and fraudulently causing people to leave the country for illicit gains.
Six of the suspects were identified by their family names of He (何), Yang (楊), Tsai (蔡), Chan (詹), Lee (李) and Shen (沈), while the identity of the seventh suspect was completely withheld because that person was a victim of the ring before becoming one of its members.
Prosecutors handed down the indictments after they completed an investigation into the case based on evidence also gathered by airport police and the National Immigration Agency and Criminal Investigation Bureau, the office said in a statement.
According to the indictments, the ring deceived 28 Taiwanese into going to Cambodia, though only 26 actually went because two others were convinced at Taoyuan International Airport not to go through with the trip.
Of the 26 who left Taiwan, 12 had their passports confiscated after arriving in Cambodia and their movements were restricted. Three were set free after paying US$5,000 (NT$155,000) each.
Prosecutors said the criminal ring billed itself as an entertainment company and used fake job ads that offered high-paying administrative or human resources jobs to lure Taiwanese job seekers to Cambodia, only to coerce them into conducting fraud scams once there.
Those who did not perform to the ring's standards were required to pay NT$600,000 (US$19,400) if they wanted to return home, though some made it out by paying less.
Those who could not make the payment or were unwilling to do so were beaten or otherwise violently disciplined, given electric shocks, locked in dark, enclosed spaces, or sold elsewhere.
According to the prosecutors office, the work of the ring members was clearly divided up, with some handling "human resources" issues, such as dealing with documentation or recruiting people to go to Cambodia through the use of high salaries and generous bonuses.
"Logistical" workers were divided into two groups.
One group, in Taiwan, was responsible for making pre-departure arrangements for the fooled Taiwanese that included accommodation, flights, and offering falsified COVID-19 vaccination cards.
The other group, in Cambodia, was in charge of maintaining computers and disciplining recruits who were uncooperative or failed to achieve their targets, the office said.
According to prosecutors, He was the "human resources" section chief, while Yang, Tsai, Chan, Lee and Shen were all part of the "logistical" team.