ELECTIONS 2022
/
No election campaigning allowed after midnight Friday: CEC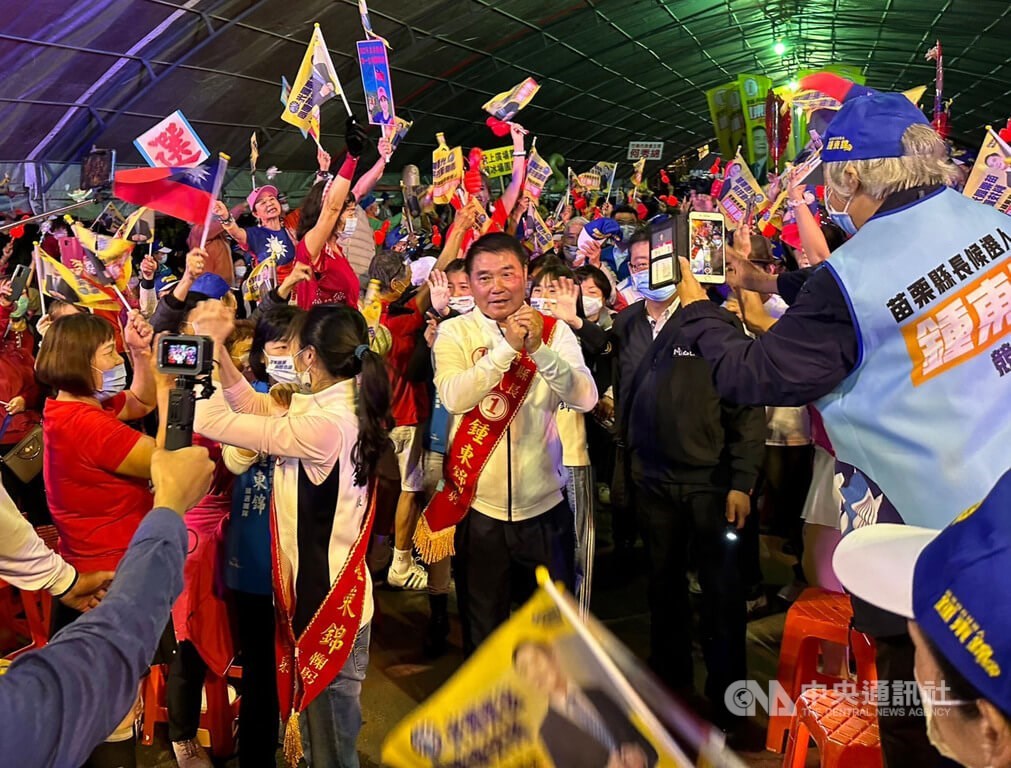 Taipei, Nov. 25 (CNA) No campaigning in Taiwan's local elections will be allowed after midnight Friday, with violators subject to a fine of up to NT$5 million (US$162,022), according to Central Election Commission (CEC) Chairman Lee Chin-yung (李進勇).
A day before voters were set to cast ballots for the heads of Taiwan's cities and counties and other local offices, Lee said all "public campaigning activities," such as open rallies, have to end at 10 p.m. Friday.
"But from 10 p.m. to midnight, activities that are not public and do not influence public peace and quiet can still be conducted," Lee said, citing as an example sending text messages to solicit votes for specific candidates.
No election activities, regardless of whether public or private, will be allowed after midnight, and violators will face a fine ranging between NT$500,000 and NT$5 million, Lee said.
Given the popularity of social media, Chen Chao-chien (陳朝建), Lee's deputy, reminded people that they are prohibited from changing their profile pictures on social media to pictures delivering an election message after midnight.
Those who do could also be fined up to NT$5 million, Chen said.
In addition to the local elections, voters will cast their ballots in a referendum to lower the voting age to 18 from 20.
Lee said anybody other than candidates in the elections will still be allowed to post messages supporting their positions on the referendum on Saturday, but information on a candidate cannot be used in any messages on the referendum.
Nov. 26 elections in figures
On Saturday, more than 11,000 positions at all levels of local governments will be up for grabs.
There will be 17,649 polling stations around the country staffed by more than 300,000 election workers to ensure a smooth voting process and the quick counting of ballots, Lee said.
Voters are not allowed to take election and referendum ballots out of the polling stations or they will face a jail term of up to one year or a fine of up to NT$15,000, Lee said.
According to the CEC, a total of 19.13 million people in Taiwan are eligible to vote in the elections, while a total of 19.24 million can vote in the referendum. The number of first-time voters will total about 760,000.
Individuals who have come down with COVID-19 since Monday will not be allowed to vote, however, because people who test positive for the disease must stay in quarantine for five days.
Neither the CEC or Taiwan's task force for handling COVID-19, the Central Epidemic Command Center (CECC), saw fit to find a solution to enable people with the disease to vote, depriving about 65,000 people of their constitutional right, according to a CECC estimate.
Those eligible to vote can cast ballots from 8 a.m. to 4 p.m. The CEC did not say when the results of the different races should come out, but Lee said the commission would try its best to complete the vote count by the end of Saturday.
View All