CORONAVIRUS
/
Taiwan reports 16,236 new COVID-19 cases, 43 deaths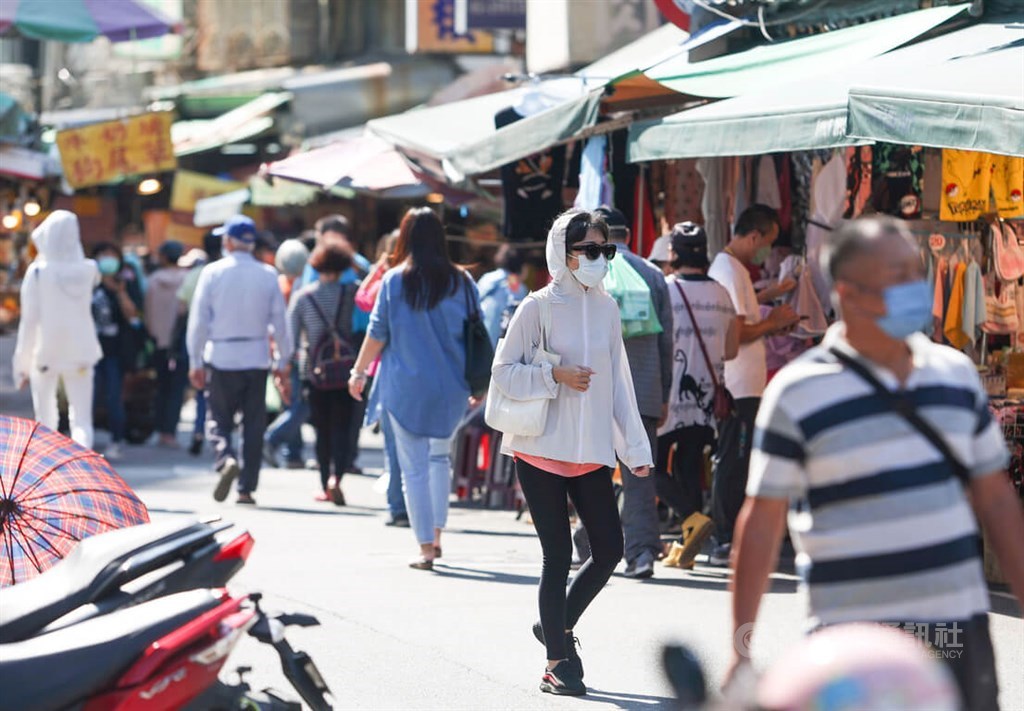 Taipei, Nov. 20 (CNA) Taiwan's Central Epidemic Command Center (CECC) reported 16,236 new COVID-19 infections, all but 39 of which were locally transmitted, and 43 deaths from the disease on Sunday.
The 16,197 domestic infections reported on Sunday represented a 12.8-percent drop from a week earlier, according to the CECC.
The deceased ranged in age from two months to their 90s, and all but two of them had underlying health issues, while 24 were unvaccinated against COVID-19, the CECC said.
The youngest death was an unvaccinated boy who was two months old without any known health conditions, whose main cause of death was considered by the doctor to be COVID-19 in conjunction with respiratory failure, the CECC stated.
Severe and moderate cases
Meanwhile, the CECC also reported 119 new cases classified as moderate and 35 as severe, including two young cases under 12 years old.
The CECC said the two cases were a one-year-old unvaccinated boy with no underlying issues and a case of multisystem inflammatory syndrome in children (MIS-C), involving an unvaccinated 11-year-old girl with multiple chronic health issues.
The boy has been transferred to a general ward and is now in stable condition, while the girl is now in a pediatric intensive care unit as she has improved after receiving treatment, the CECC concluded.
Regional breakdown
Regionally, New Taipei reported the highest number of new cases on Sunday with 2,624, followed by Kaohsiung with 2,068, and Taichung with 1,924.
Taoyuan reported 1,649 cases, Tainan 1,564, Taipei 1,485, Changhua County 820, Pingtung County 556, Hsinchu County 515, Hsinchu City 466, Yunlin County 433, and Miaoli County 374.
Chiayi County had 292 cases, Nantou County 280, Keelung 243, Yilan County 231, Hualien County 215, Chiayi City 213, Taitung County 121, Kinmen 74, Penghu 47, and the Matsu islands three, the CECC said.
To date, Taiwan has recorded 8,163,008 COVID-19 cases since the pandemic began in early 2020, including 37,257 classified as imported.
With the 43 deaths reported on Sunday, the total number of confirmed COVID-19 fatalities in the country rose to 13,950.
Latest COVID-19 rules
● Taiwan cuts COVID isolation to 5 days, lifts workplace vaccine mandates (Nov. 14)
● Taiwan to further ease border rules for China, Hong Kong, Macau residents
● People with fever will be advised against taking high speed trains
● Taiwan's new COVID-19 regulations taking effect Nov. 7
● Taiwan lifts ban on international cruises
● Taiwan's updated COVID-19 protocols for arriving travelers from Oct. 13  
Recent cases
Nov. 19: Taiwan reports 16,571 new COVID-19 cases, 59 deaths
Nov. 18: Taiwan reports 18,003 new COVID-19 cases, 58 deaths
Nov. 17: Taiwan reports 20,127 new COVID-19 cases, 77 deaths
Nov. 16: Taiwan reports 22,692 new COVID-19 cases, 69 deaths
Nov. 15: Taiwan reports 18,558 new COVID-19 cases, 43 deaths
Nov. 14: Taiwan reports 16,619 new COVID-19 cases, 40 deaths
View All