Q&A
/
Taiwan's updated COVID-19 protocols for arriving travelers from Oct. 13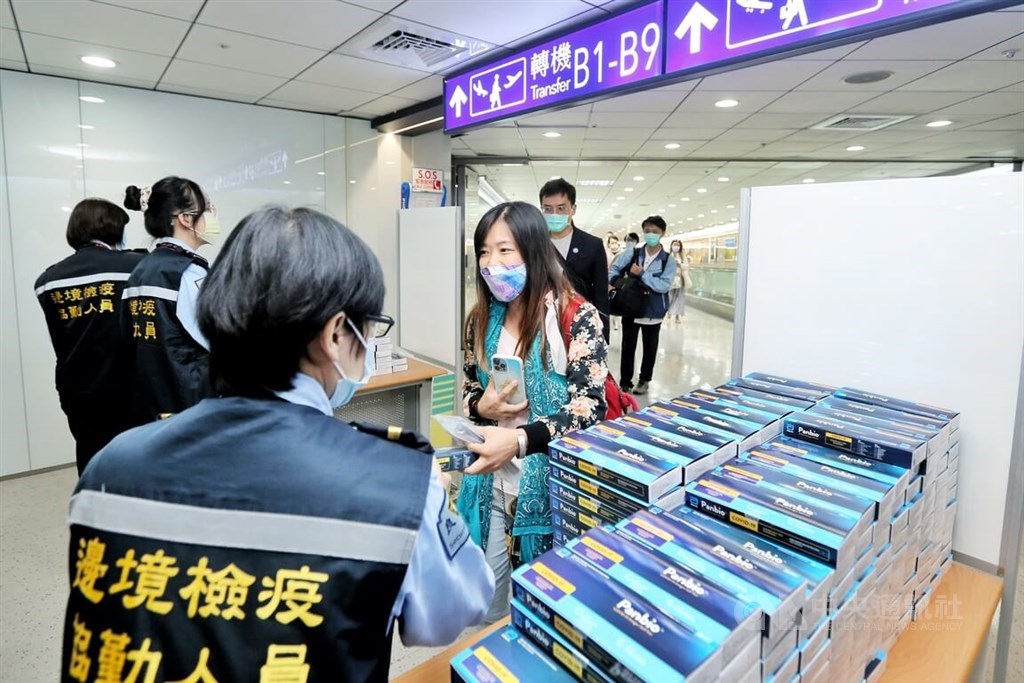 Taipei, Oct. 13 (CNA) Starting Thursday, Taiwan will end the mandatory quarantine for arriving travelers, marking a major step in the government's plan to gradually reopen the country to the world.
A mandatory 14-day isolation period was first introduced for travelers from certain countries in early 2020 when the worldwide spread of COVID-19 began.
On March 19 that year, Taiwan closed its borders to the majority of overseas arrivals, with only Taiwanese citizens, those with residency, foreign diplomats, and people with special entry permits allowed to enter the country.
Since the beginning of 2022, Taiwan has lifted several border control measures and repeatedly cut the quarantine period from 14 days to its current three days.
The easing of restrictions came following the government's announcement in April that it was ending its zero-COVID approach with the aim of balancing disease prevention and the economy.
People arriving in Taiwan from Thursday will need to follow the "0+7" disease prevention plan, under which arriving travelers are only required to undergo a seven-day "self-initiated epidemic prevention" period.
Q: What is the "self-initiated epidemic prevention" period?
A: During the seven-day period, individuals can stay in a hotel or at home, as long as they follow the "one-person-per-room" rule (staying in an individual room with its own separate bathroom) and avoid contact with other people in the same residence.
People who travel together can spend the period in the same living space together. To avoid crowdedness in a hotel room, the government suggests that a maximum of two people in a room is ideal.
Upon arrival, each traveler will be given four free rapid test kits, with the first one to be used on the day of the arrival, or the following day, which is the first day of the seven-day "self-initiated epidemic prevention" period.
Arrivals must follow self-initiated epidemic prevention protocols for seven full days of the week. For example, if an individual arrived at 2 p.m. on Tuesday, their self-initiated epidemic prevention period would not end until after midnight on Wednesday the following week.
Q: Can I go out during the seven days?
A: Yes. Individuals can go to work or school and can take public transport, as long as they have a negative rapid test result within two days, show no symptoms, and follow social distancing rules.
Face masks are required outside one's home or hotel room and can only be taken off for eating food and drinking. When dining out, individuals can have a meal by themselves or with certain people for private or work purposes, but not with strangers.
Except for emergencies, individuals are not allowed to go to the hospital for visits, nonessential medical procedures, or examinations. They should avoid contact with adults aged 65 and above, children aged 6 and under, and people whose immune system is weakened or impaired. They are also advised against visiting a care facility.
Q: What if I test positive for COVID-19 during the seven days?
A: People who have a positive rapid test result and need to go to a hospital can only do so on foot, use their own vehicle, take a designated COVID-19 taxi, or be driven by a family member or friend.
Those confirmed to have COVID-19 will begin seven-day self-isolation, followed by seven days of "self-initiated epidemic prevention."
● Taiwan to lift entry quarantine, reopen to all visitors Oct. 13
Q: Are there other rules I may need to know?
A: Yes. There are extra rules for visitors to Taiwan in tour groups, foreign students, and migrant workers.
● Group tourists:
Group tourists can share a room with their travel partners, but they cannot change rooms and share with other tour group members during their stay in Taiwan.
They can go outside and dine alone but cannot sit with people they do not know, as long as they have taken a rapid test within two days and returned a negative result.
● Tourism Bureau lifts ban on group tours, publishes new guidelines
● Foreign students:
Foreign students may attend classes physically during the seven-day self-initiated epidemic prevention period as long as they provide their schools with a negative rapid test taken within two days.
Inbound students can stay with family members, in hotels, self-rental units, and school dormitories so long as these locations have independent bedrooms and bathrooms.
Upon arrival in Taiwan, students who do not display COVID-19 symptoms may take public transportation or be picked up by friends, family, or their schools, while those displaying symptoms will ride in vehicles arranged by their schools.
Students who stay in a dormitory will have to follow the school's arrangements when they experience COVID-19 symptoms or test positive for the disease.
● International student '0+7' policy to come into force Oct. 13: MOE 
● Migrant workers:
Employers or labor brokers of arriving migrant workers must register proof that the worker is fully vaccinated against COVID-19 and where they will stay during the epidemic prevention period.
After entering Taiwan, the employer or labor broker must arrange for the transportation of the migrant worker to the individual's self-health monitoring accommodation.
The workers can spend the seven days in a quarantine hotel, dormitory, or employer residence where the conditions must meet the principle of one person per room with a private bathroom.
The workers should test themselves with the four free rapid test kits on the day of arrival (day 0), and the third, fifth, and seventh days of the "self-initiated epidemic prevention" period.
Employers or labor brokers should upload the results to the Ministry of Labor's website.
Manual laborers employed in the manufacturing, construction, agriculture, and fisheries sectors can go to work if they show no symptoms and provide a negative rapid test taken within two days.
However, some domestic helpers and caregivers will not be able to do so if their work involves contact with seniors, young children, or people who are immunocompromised. They are still free to go out during the seven days.
● Taiwan unveils specific '0+7' rules for inbound migrant workers
● For further questions or assistance while in Taiwan: call 1922 for the Centers for Disease Control, 119 for emergency services, 110 for police, and 1955 -- the Ministry of Labor's hotline.
Latest COVID-19 rules
● Taiwan ends automatic 30-day COVID-19 visa extensions
● Taiwan lifts ban on international cruises
● Taiwan to further ease COVID-19 regulations Nov. 7
● Temperature checks at transportation venues to be discontinued Nov. 7
Related News
Nov. 14: Taiwan to raise weekly arrival cap to 200,000 from next month: CECC
Oct. 13: Thai tour groups first to visit Taiwan after borders reopen
Oct. 12: Taiwan revises COVID-19 advisories for overseas trips
Oct. 12: Taiwan ready for border reopening but Taiwanese in China find flights scarce
Oct. 10: 20 tour groups scheduled to arrive in Taiwan Oct. 13
Oct. 9: Taiwan reports new monkeypox case, asks people to report symptoms
Oct. 5: Taiwan to expand rollout of new Moderna vaccine on Oct. 11
Oct. 4: Passport applications surge since Taiwan announced end to quarantine
Oct. 1: Free flu vaccination program begins; 6.3 million doses available
Taiwan's eased border controls in 2022
● Taiwan's new COVID-19 protocols for arriving passengers (Sept. 29)
● Taiwan's new COVID-19 policies taking effect Sept. 1
● Taiwan to ease rules for last four days of arrival COVID-19 protocol in September
● Taiwan raises weekly arrivals cap (Aug. 22)
● Taiwan lifts pre-flight PCR test requirement for all arriving travelers on Aug. 15
● Taiwan to reopen borders to some foreign students on Aug. 1: MOE
● Taiwan allows entry of 6 groups of foreign nationals on July 25
● Taiwan raises weekly arrivals cap, loosens pre-entry PCR requirement on July 7
● Taiwan introduces '3+4' quarantine policy for arriving travelers on June 15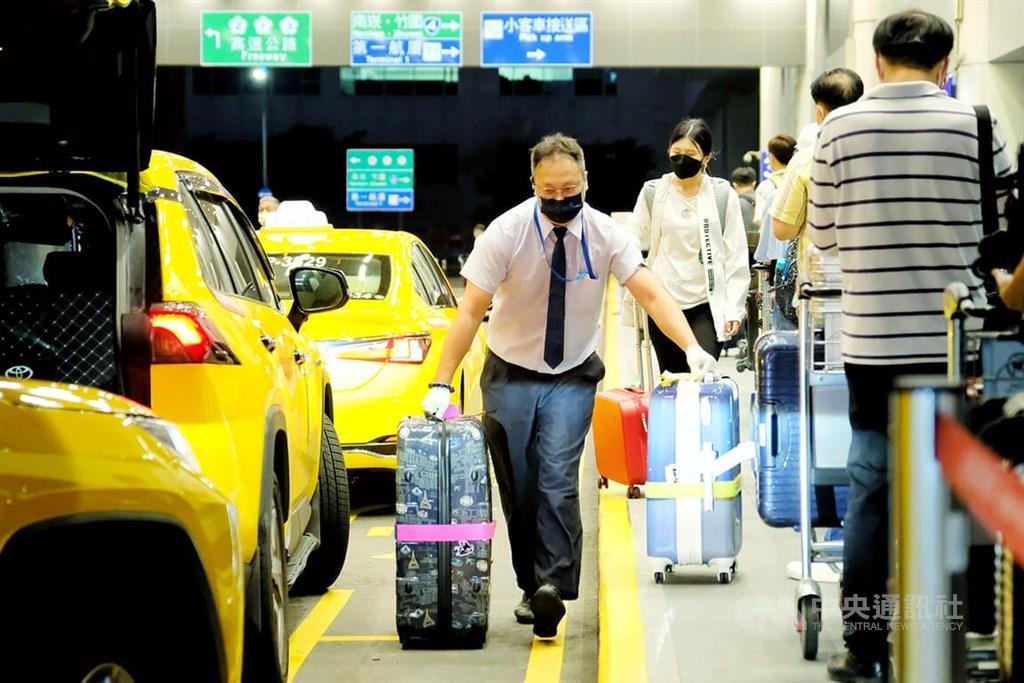 ● Taiwan further relaxes border restrictions on family visits on April 12
● Taiwan still plans to open up gradually, despite case spike: Premier (April 1)
● Taiwan shortens quarantine, grant entry to business travelers from March 7
● Taiwan to expand entry permission to professionals from March 7
● Taiwan reopens for foreign national fertility treatment from March 1
● Taiwan opens to non-scholarship language students
● Taiwan begins March with economy-minded eased COVID-19 protocol
● Ban on migrant workers from Philippines, Vietnam lifted on Feb. 15
View All