Fishing boat makes port 12 days after captain's death at sea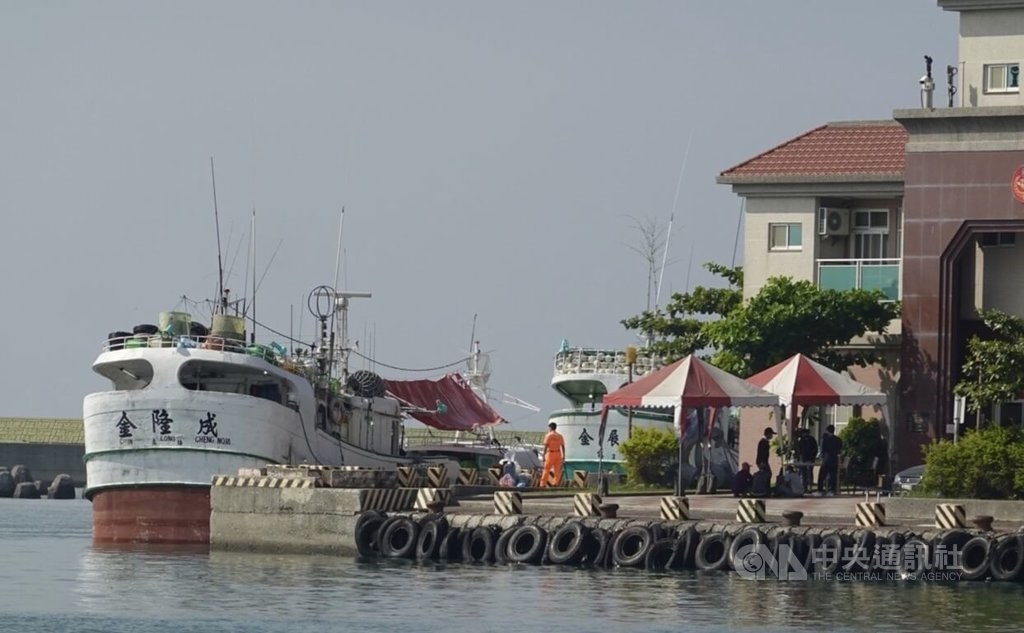 Taipei, Sept. 26 (CNA) A Taiwanese fishing boat, which had been adrift for a while after its captain died onboard in mid-September, returned to port safely on Monday, with help from the Coast Guard and a private vessel.
The captain of the "Chin Long Cheng No. 18" died suddenly of an illness on Sept. 15 when the fishing boat was in waters north of Guam, which left it without anyone competent in the wheelhouse, and it was drifting on the high seas until the next day, when a private ship took it in tow.
Six days later, a Taiwan Coast Guard vessel reached the fishing boat, responding to its call for help on Sept. 15 after the death of its captain, surnamed Chen (陳).
The Coast Guard vessel brought a seaman to steer the fishing boat back to Yanpu Fishing Port in Pingtung County, southern Taiwan, close to the Liuqiu area where the boat was registered.
The substitute captain surnamed Hung (洪) safely docked the fishing boat at 7 a.m. Monday, after sailing for five days, sometimes in strong winds and on high waves.
He later told CNA that he had not taken the wheel of a boat in 10 years, but he went to steer the Chin Long Cheng home at the request of Chen's family, because the two of them had been good friends for many years.
When the fishing boat carrying the crew and Chen's body docked on Monday, a Taoist monk and Chen's family there were waiting. They burned paper money at the port, while chanting "come home," as he was being taken off the vessel.
An Indonesian crew member on the Chin Long Cheng gave a thumbs up as he disembarked and told reporters in simple Taiwanese that captain Chen had been very kind to the fishermen on the boat.