Taiwan likely to issue sea warning soon for Typhoon Muifa: CWB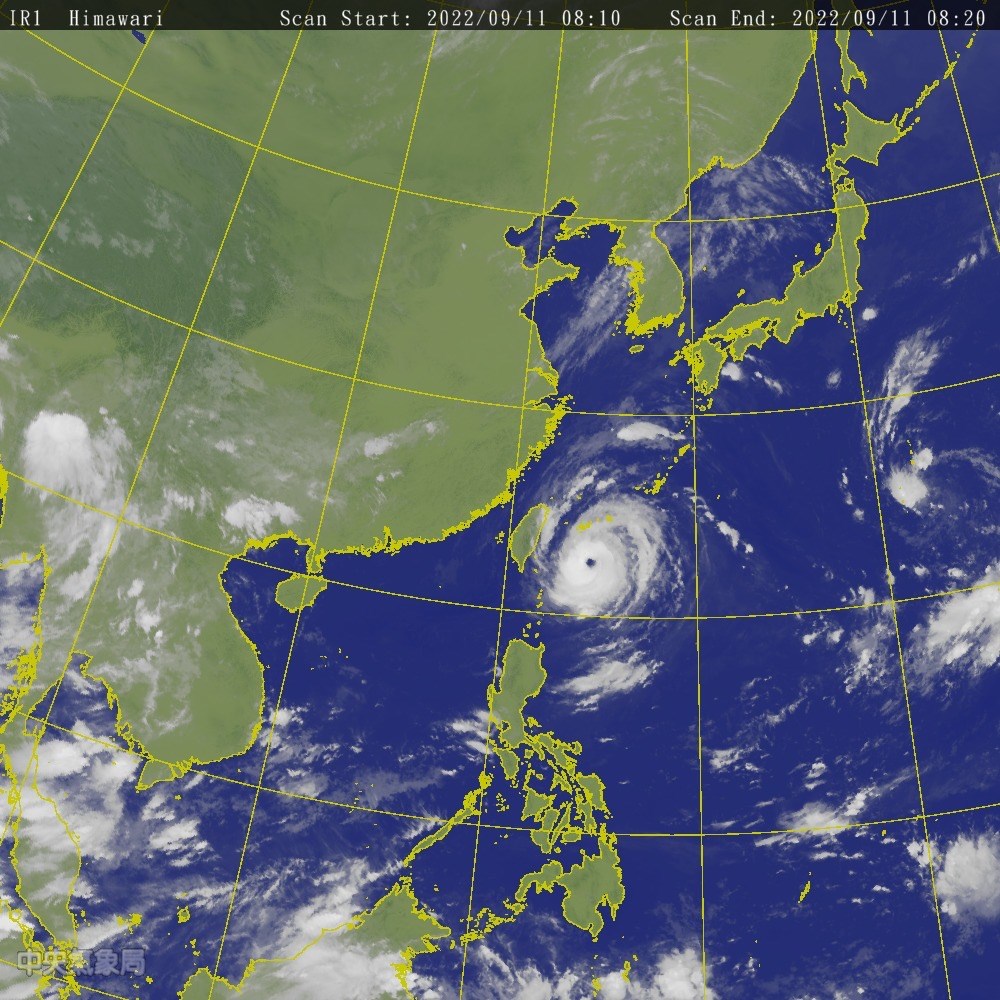 Taipei, Sept. 10 (CNA) A storm that is approaching Taiwan has been upgraded to a typhoon, and a sea warning may be issued Sunday morning, the Central Weather Bureau (CWB) said Saturday afternoon.
New: Taiwan issues sea warning for Typhoon Muifa
Updated at 8:59 a.m. on Sunday: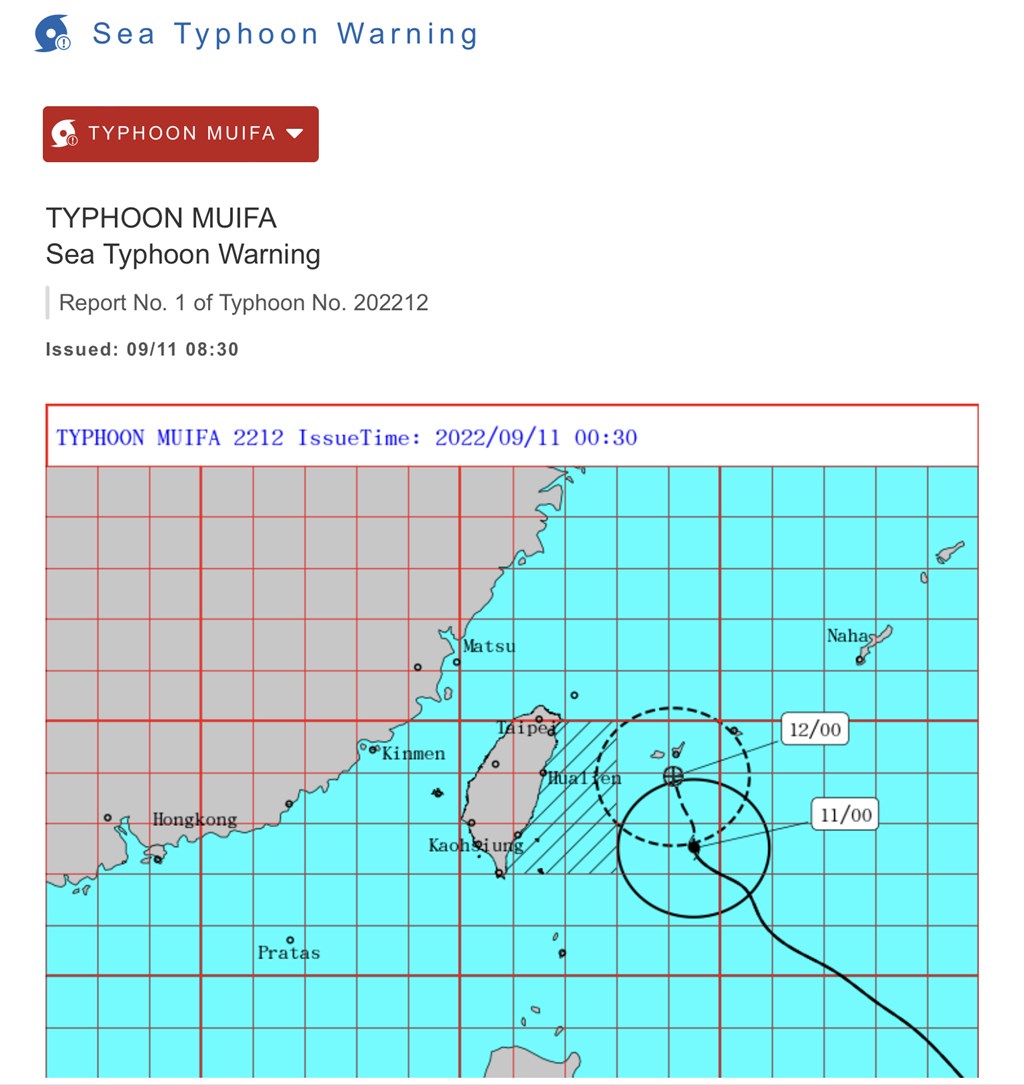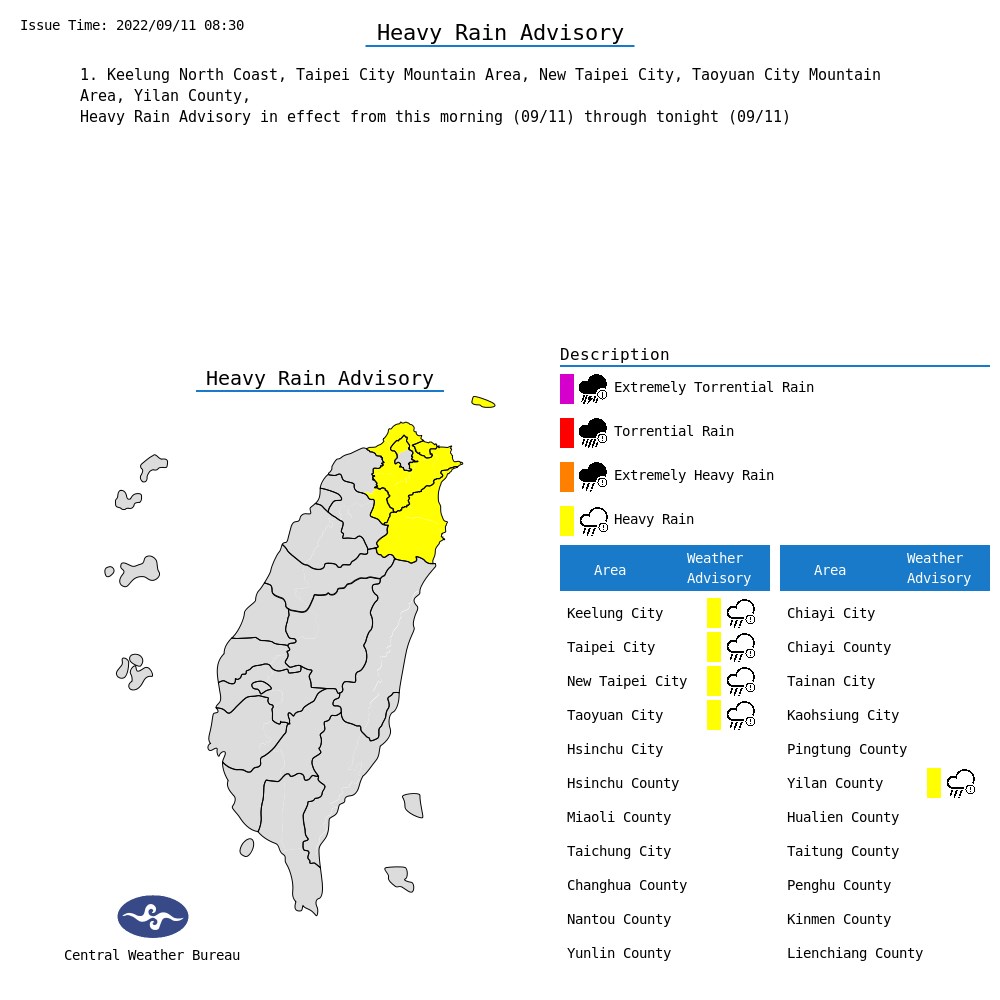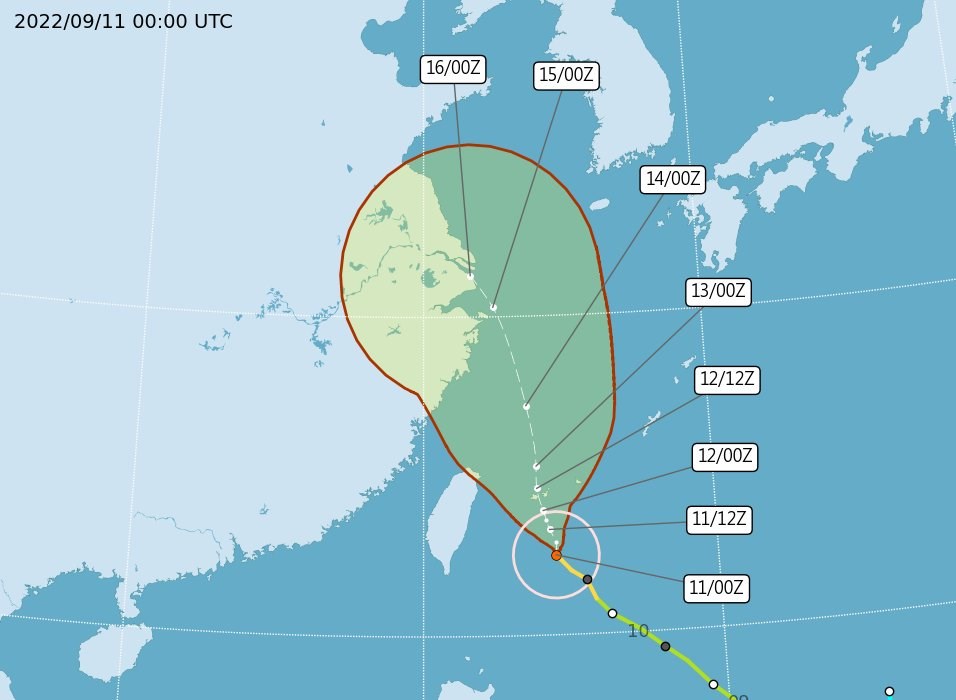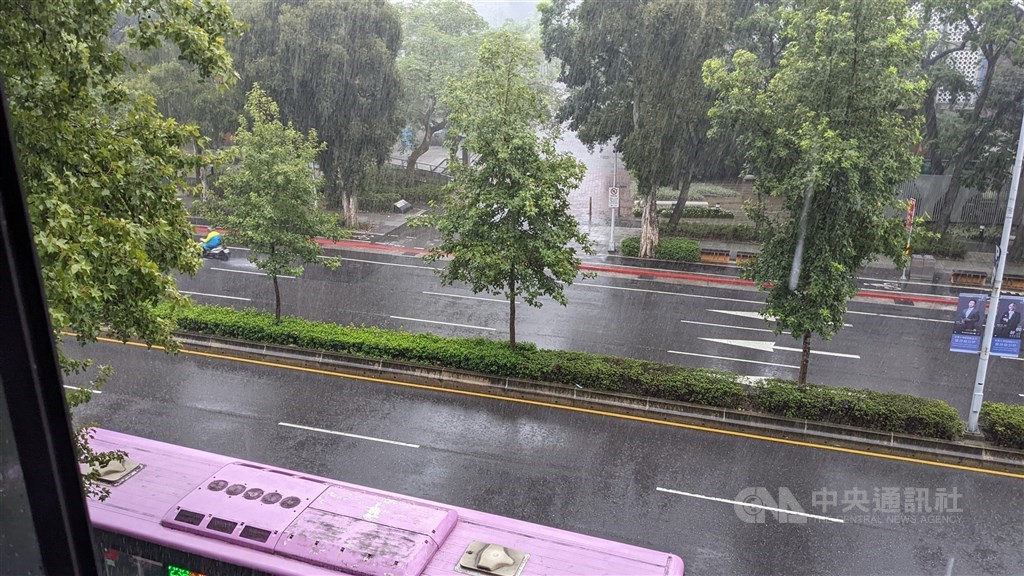 It was uncertain whether a land warning for Typhoon Muifa will be necessary, the CWB said on Saturday, after the system was upgraded.
As of 2 p.m. Saturday, Typhoon Muifa was located 550 kilometers east of Eluanbi on Taiwan's southern tip and was moving northwest at a speed of 11 km per hour, CWB data showed.
The typhoon was packing maximum sustained winds of 119 kph, with gusts of up to 155 kph, and it was strengthening, the CWB said.
The typhoon is expected to slow down and linger east of Taiwan on Sunday, and its outer bands will bring rain and winds to northern and eastern Taiwan, the bureau said.
From Sunday to Thursday, mountainous areas in northeastern and northern Taiwan, including Keelung, and the north coast, are likely to experience gusty winds and heavy rain, the CWB said.
In other parts of the country, the weather will be sunny to cloudy, with brief afternoon showers, the bureau forecast.
Related News
Sept. 10: More ferry service disruptions expected Sunday due to Typhoon Muifa