CWB lifts sea warning for Typhoon Hinnamnor, cautions of sporadic rain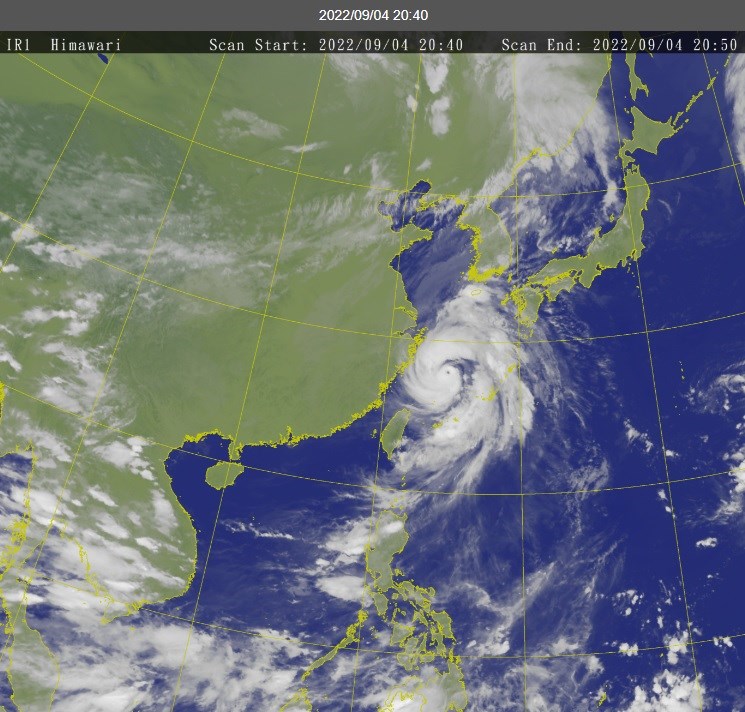 Taipei, Sept. 4 (CNA) The Central Weather Bureau (CWB) lifted its sea warning for Typhoon Hinnamnor Sunday evening as the storm gradually moves away from Taiwan, but cautioned that sporadic rain could continue into Monday in parts of the country.
As of 8 p.m. Sunday, Hinnamnor was located 440 kilometers northeast of Taipei, moving north at a speed of 20 kilometers per hour, CWB data showed.
With a radius of 300 km, the storm was carrying maximum sustained winds of 184 kph and gusts of up to 227 kph, the bureau said.
Forecasters said there could be occasional rain in northern coastal areas and mountainous areas in western and southern Taiwan, while other regions are likely to see cloudy skies with possible afternoon thunderstorms on Monday.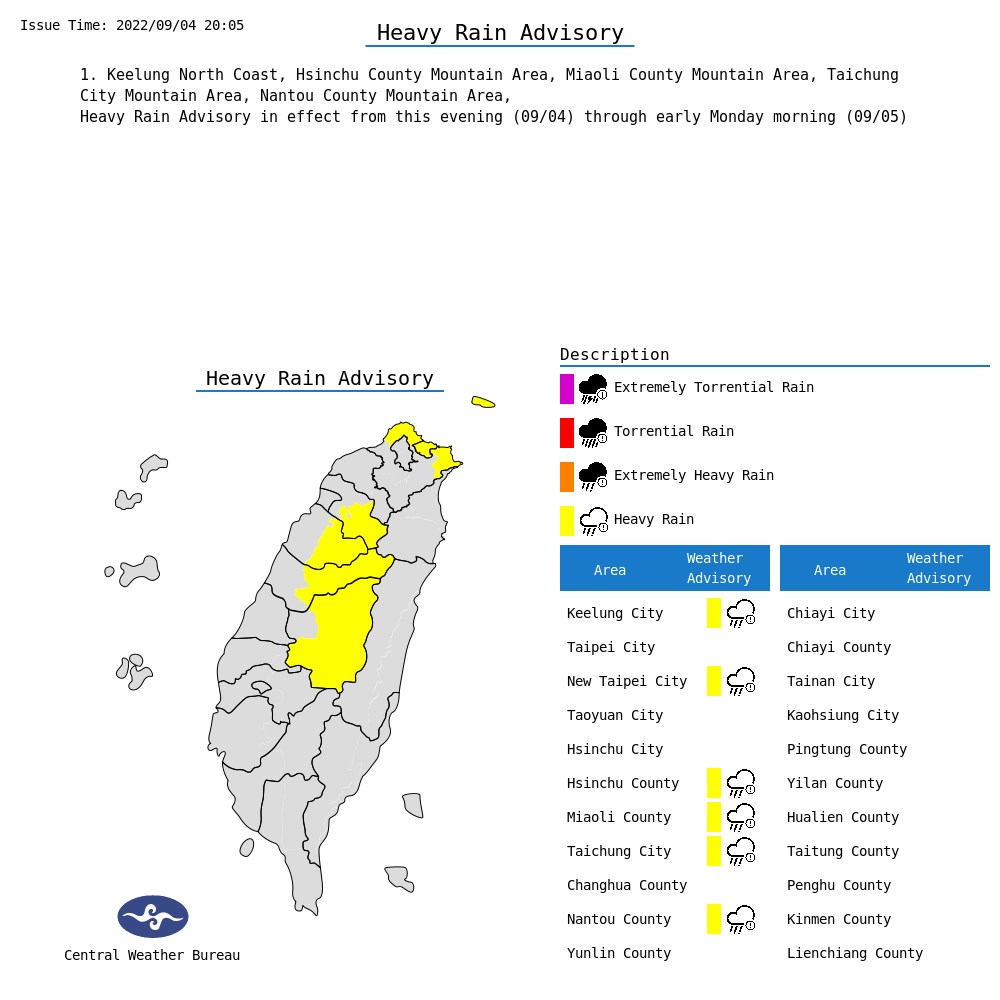 Hinnamnor, which temporarily intensified into a super typhoon as it approached Taiwan, had only a limited impact on the country, according to the Central Emergency Operation Center.
No casualties or agricultural losses was reported, though 532 instances of damage were reported across the country, over half of which involved fallen trees, the center said.
Nearly 1,400 people were evacuated due to the storm, while 59,924 households experienced power outages, it said.
As of 7 p.m., 313 households remained without power, according to the center.
Over the past three days, northern Taiwan saw the most significant rainfall, with Jianshi Township in Hsinchu County topping the country with 630 millimeters, the CWB said.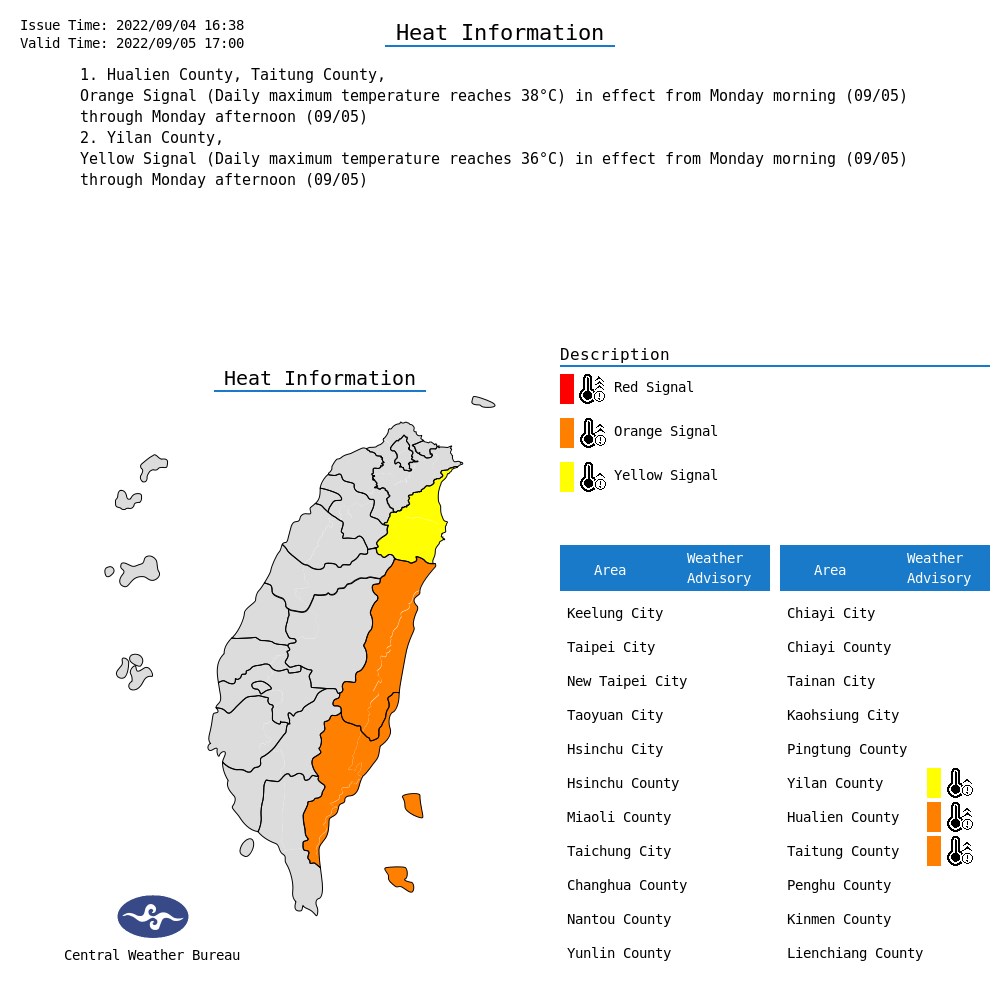 Related News
Sept. 4: Typhoon Hinnamnor replenishes major reservoirs in Taiwan
Sept. 3: Typhoon Hinnamnor causes damage across Taiwan
Sept. 3: Taiwan issues land warning for Typhoon Hinnamnor, first for a storm this year
Aug. 30: Taiwan set for balmy autumn with 1 to 2 typhoons: CWB
Aug. 26: Lack of typhoons leads to 15-year low for rainfall in July