Taiwan forecast to see temperatures hitting 38 degrees next week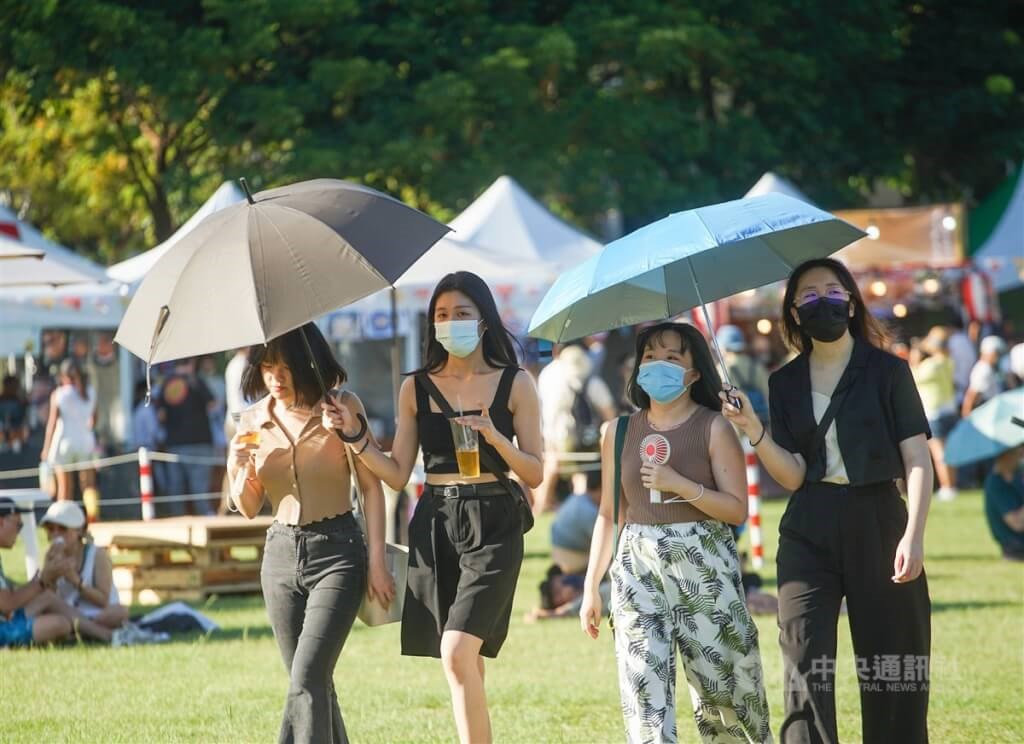 Taipei, Aug. 20 (CNA) As a Pacific high-pressure system is approaching, Taiwan is expected to experience scorching heat next week, with temperatures forecast to hit as high as 38 degrees Celsius, the Central Weather Bureau (CWB) said Saturday.
Along with depleting moisture, the high-pressure system will place the country in extremely hot conditions, starting from Sunday, and it will become increasingly hot on Monday and Tuesday, particularly in northern and eastern Taiwan, the CWB said.
Temperature highs in areas north of Taoyuan, in the Taipei basin which prevents heat from easily dissipating, and in eastern Taiwan, particularly in the valley regions of Hualien and Taitung counties, could range between 37 and 38 degrees over the next three days, the CWB said.
Sunny skies are expected to prevail around Taiwan over the next three days with only sporadic showers in the mountainous areas, the CWB said.
It added that a tropical disturbance is currently located east of the Philippines and moving toward Taiwan but it is not yet clear whether the weather system will become a tropical storm.
According to the CWB, the strength of the disturbance comes closer to a tropical depression.
Citing the European Centre for Medium-Range Weather Forecasts' (ECMWF) model, Wu Der-rong (吳德榮), an adjunct associate professor of atmospheric sciences at National Central University, said the chance for the depression to be upgraded into a tropical storm is less than 50 percent, adding that the weather system is expected to come close to the Bashi Channel, south of Taiwan, around Wednesday.
Beginning Wednesday, a southwesterly wind system is expected to affect southern Taiwan, where precipitation could increase to cool down the weather to some extent, the CWB said.
As for Saturday, the CWB has issued a "red" heat alert for the valley areas in Hualien, indicating the county will experience a maximum temperature of 38 degrees for three consecutive days.
Meanwhile, an "orange" heat warning has become effective in Taitung and Yilan counties, while a "yellow" heat alert has gone into effect in Taipei and New Taipei cities.
According to the CWB's three-level heat advisory system, an orange warning is issued if the maximum temperature reaches 36 degrees for at least three consecutive days, while a yellow alert refers to a one-day temperature high of 36 degrees.
The CWB said the heat warnings would remain in effect into late Saturday afternoon.
Elsewhere, daytime temperatures are expected to hit 35 degrees in the north, 34 degrees in central and southern Taiwan, 34 degrees in the northeast and 32 degrees in Hualien and Taitung, the CWB said.
It urged people taking part in outdoor activities to stay hydrated and to take precautionary measures to avoid sunburn.