Developing tropical storm to bring rain to central, southern Taiwan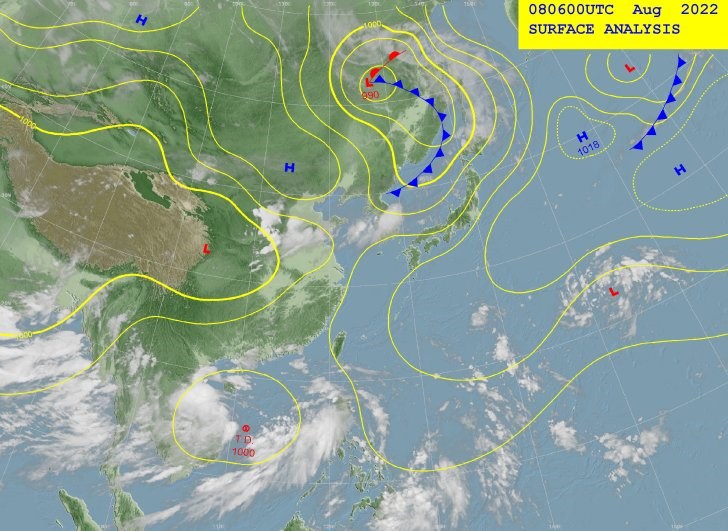 Taipei, Aug. 8 (CNA) A tropical depression in the South China Sea is expected to develop into a tropical storm in the next 24 hours and bring rain to central and southern Taiwan over the next two days, the Central Weather Bureau (CWB) said Monday.
The depression, which could be upgraded to Tropical Storm Mulan as early as Tuesday morning, is forecast to veer west in the direction of southern China, and will not directly affect Taiwan, CWB forecaster Chao Hung (趙竑) told CNA.
However, moist conditions created by the depression, along with prevailing southeasterly winds, are expected to cause intermittent showers in eastern and southern Taiwan on Tuesday and Wednesday, as well as possibly heavy rain in mountainous areas, according to Chao.
In northeastern and western Taiwan, he added, the chance of rain on those two days will mainly be limited to the afternoon hours.
In terms of temperature, daytime highs of 32-35 degrees Celsius are forecast for most of Taiwan on Tuesday, while Greater Taipei and parts of the east coast could see the mercury rise above 36 degrees, Chao said.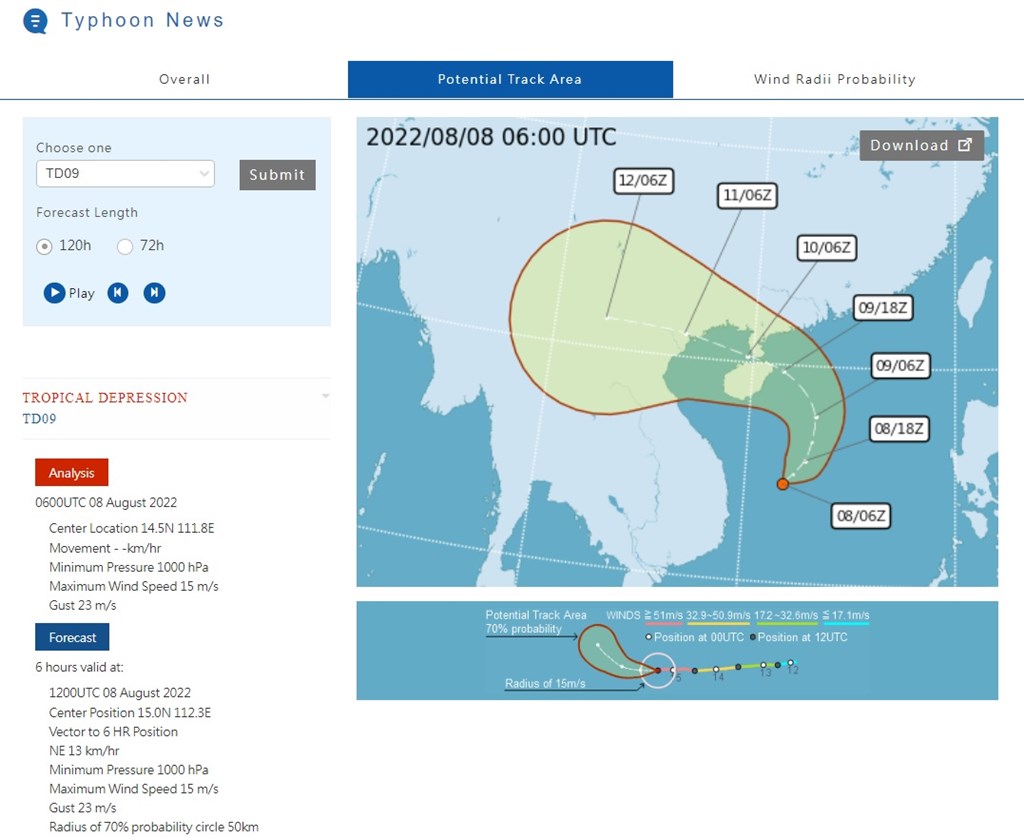 From Thursday, the weather will become slightly drier, with mainly cloudy to sunny skies forecast for most areas, though intermittent or afternoon showers remain a possibility, he said.
A tropical storm has maximum sustained winds of 63-118 kilometers per hour, with anything higher classified as a typhoon.
To date, no typhoons have made landfall in Taiwan this year.