CORONAVIRUS
/
Taiwan raises weekly arrivals cap, loosens pre-entry PCR requirement (update)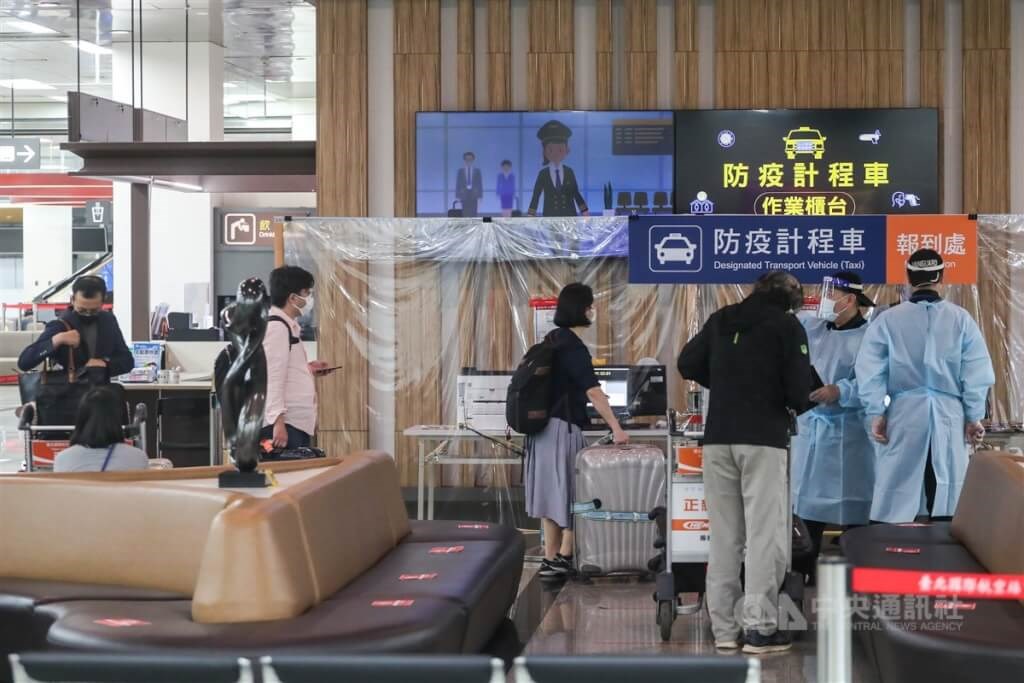 Taipei, July 7 (CNA) The current weekly cap of 25,000 visitor arrivals has been raised to 40,000 with immediate effect and pre-entry COVID-19 PCR test requirements for certain groups of people will soon be removed, according to the Central Epidemic Command Center (CECC) on Thursday.
The relaxation of border controls comes amid an increase in overseas Taiwanese nationals returning to the country for summer vacation and business travelers, said Minister of Health and Welfare Chen Shih-chung (陳時中), who also heads the CECC.
Starting from July 14, arrivals who hold passports of the Republic of China, the official name of Taiwan, or Taiwan resident certificates, and those who arrive in Taiwan for transit will be exempted from having to present PCR test results within two days before their scheduled flights to Taiwan, Chen said.
The three groups of arrivals, however, will still be subject to a saliva-based COVID-19 test upon landing, Chen added.
The pre-entry PCR requirement was initially imposed to prevent the local health service from becoming overwhelmed, but in light of difficulties in accessing PCR testing overseas, the CECC decided to have it scrapped to make it more convenient for the three groups of people to come, Chen said.
Meanwhile, as the COVID-19 pandemic in Taiwan, which has passed its peak in May, was not as widespread as estimated and the two more contagious Omicron subvariants BA.4 and BA.5 have not led to a higher rate of severe infections, the CECC considered it appropriate to raise the entry cap, he added.
China Airlines and EVA Air, Taiwan's two major carriers, both welcomed the policy as they have been preparing to offer more international flights in anticipation of growing demand for air travel after Taiwan relaxes its border controls.
The rule to allow travelers to transit in Taiwan without having to present a PCR test report beginning July 14 is expected to attract more tourists in choosing Taiwan as a transit stop, EVA Air said.
Update
Sept. 29: Taiwan's new COVID-19 protocols for arriving passengers taking effect Sept. 29
Sept. 1: Taiwan's new COVID-19 policies taking effect Sept. 1
Aug. 22: Taiwan raises weekly arrivals cap
Aug. 10: Taiwan to lift pre-flight PCR test requirement for all arriving travelers
July 19: Taiwan to allow entry of 6 groups of foreign nationals
Related News
July 7: Taiwan reports first domestic BA.5 subvariant cases
July 4: Taiwan to maintain current border rules in light of new subvariants
June 29: Taiwan to maintain mask mandate through July
June 15: Taiwan introduces '3+4' quarantine policy for arriving travelers
View All