CORONAVIRUS
/
Two more young children in Taiwan die of COVID-19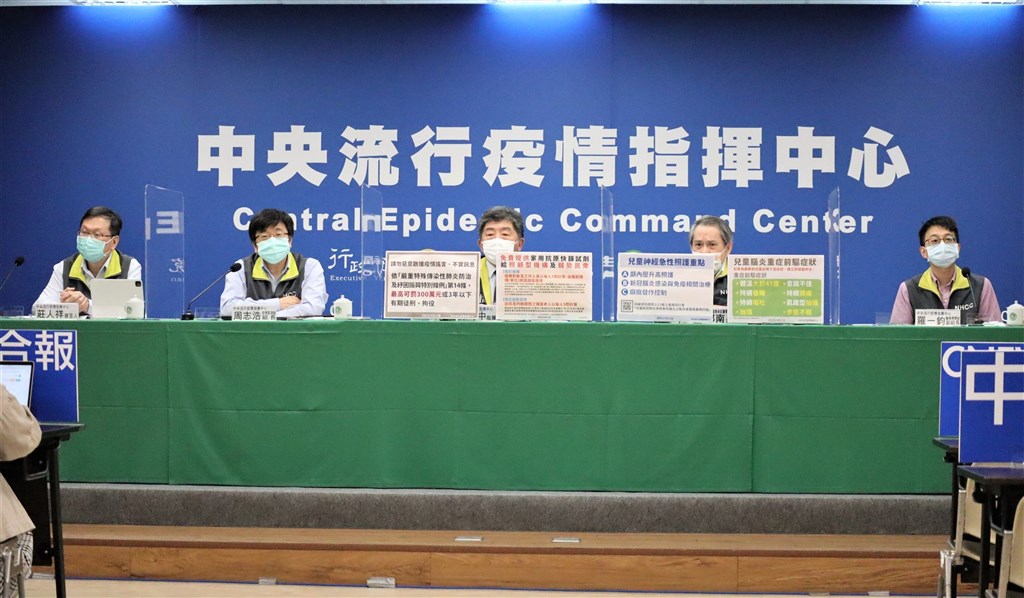 Taipei, May 28 (CNA) Two boys, ages 5 and 6 years, were among the 127 COVID-19 deaths reported in Taiwan on Saturday, which brought the number of fatalities from the disease to 10 in the under-13 age group, according to the Central Epidemic Command Center (CECC).
The 5-year-old, who had an underlying muscular system disease, died of pneumonia and respiratory failure linked to COVID-19, on May 19, Lo Yi-chun (羅一鈞), deputy head of the CECC's medical response division, said at a daily press briefing.
The child had been admitted to hospital two days earlier, after he passed out, and he was tested for COVID-19. He was diagnosed with cerebral edema, or brain swelling, before he passed away on the same day that his COVID-19 test came back positive, Lo said.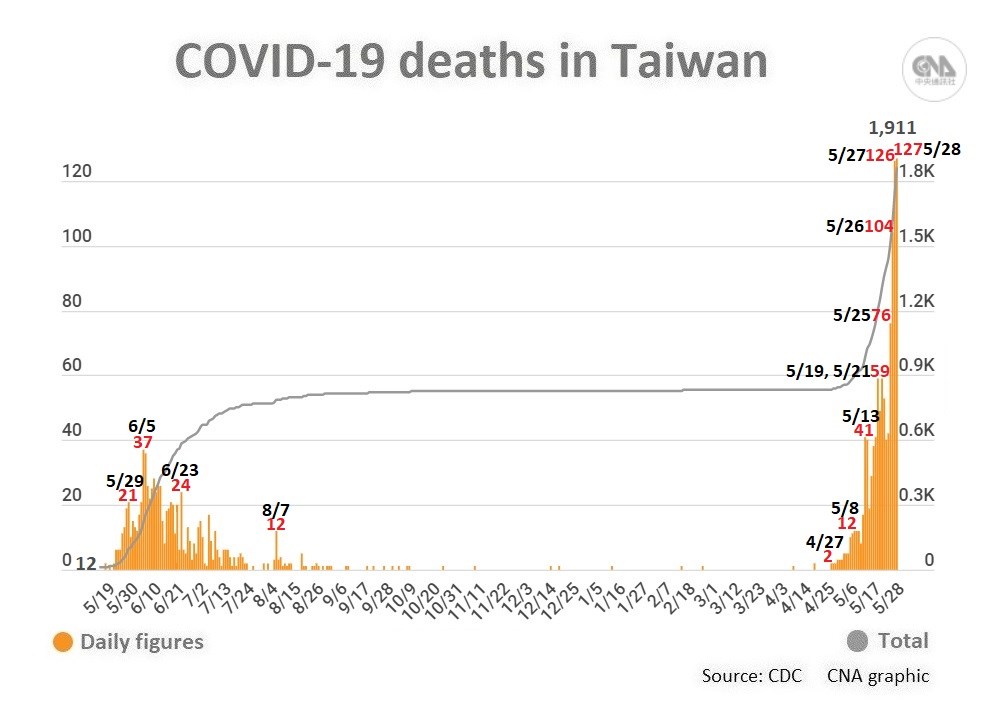 In the case of the 6-year-old, he was taken to a hospital emergency room on May 8 with vomiting and abdominal pain, and he tested positive for COVID-19 the same day, Lo said.
He soon developed severe symptoms such as impaired consciousness and convulsions, while his blood oxygen levels also dropped, and he was moved to an intensive care unit on May 9, Lo said.
Doctors had initially thought that the boy had developed encephalitis due to the COVID-19 infection, but on May 10, they found that he had a brain tumor that had resulted in cerebral edema, or brain swelling, Lo said.
The child was being treated for the brain tumor and COVID-19 infection, but he died on May 21 from complications of neurogenic shock, which is condition in which the heart rate, blood pressure and other vital signs become highly abnormal, according to Lo.
"Even though the boy was infected with COVID-19, it was not the main cause of his death, so his death was classified a comorbidity" - caused by the simultaneous presence of two or more diseases or medical conditions, Lo said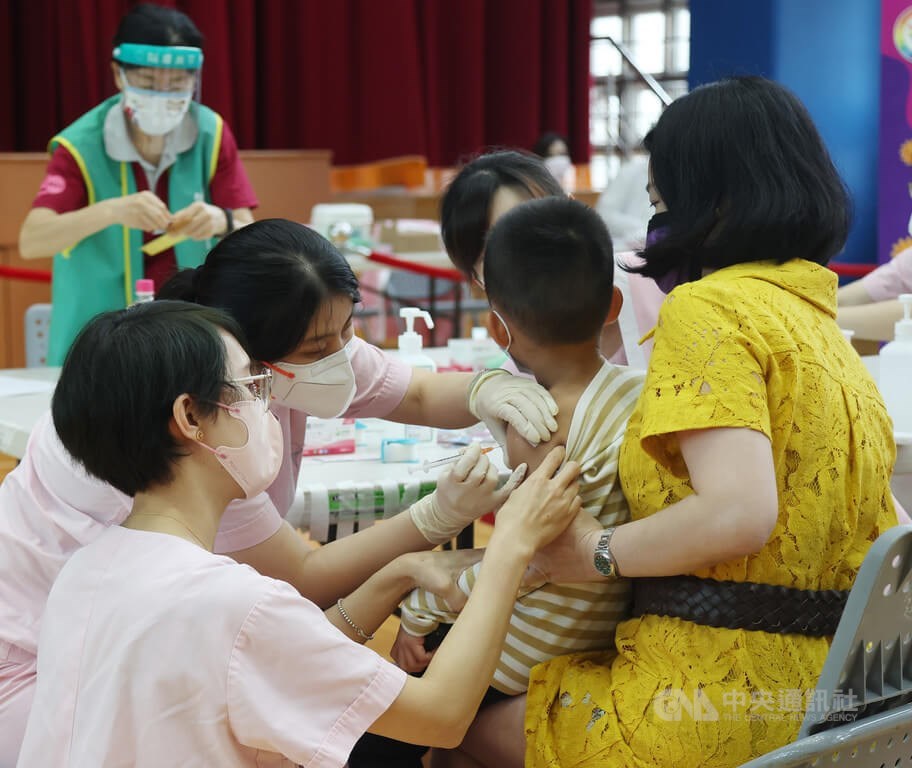 Meanwhile, the CECC also reported Saturday that a 7-year-old boy with COVID-19 had developed suspected encephalitis, or inflammation of the brain, becoming the 20th severe COVID-19 case under the age of 10 in Taiwan.
Lo said the 7-year-old was taken to hospital on May 24 with a fever of 39.1 degrees Celsius, recurrent seizures, unsteady gait, and difficulty speaking, and he was confirmed to be infected with COVID-19.
He was intubated, placed on a ventilator, and given the COVID-19 medication remdesivir, Lo said.
At one point, the child fell into a coma and was believed to have developed early encephalitis, but he has since regained consciousness and has been taken off the ventilator, as his condition has stabilized, according to his doctor.
Related News
May 28: Taiwan reports 80,881 COVID-19 cases, 127 deaths
May 27: Taiwan to offer free rapid COVID tests to children aged 6 or younger
May 27: COVID to remain at 'high but stable plateau' for 2 weeks: health minister
May 27: Taiwan records eighth child COVID-19 death since April 19
May 25: Taiwan reviewing Moderna COVID vaccine EUA request for kids under 6
View All