CORONAVIRUS
/
Taiwan reviewing Moderna COVID vaccine EUA request for kids under 6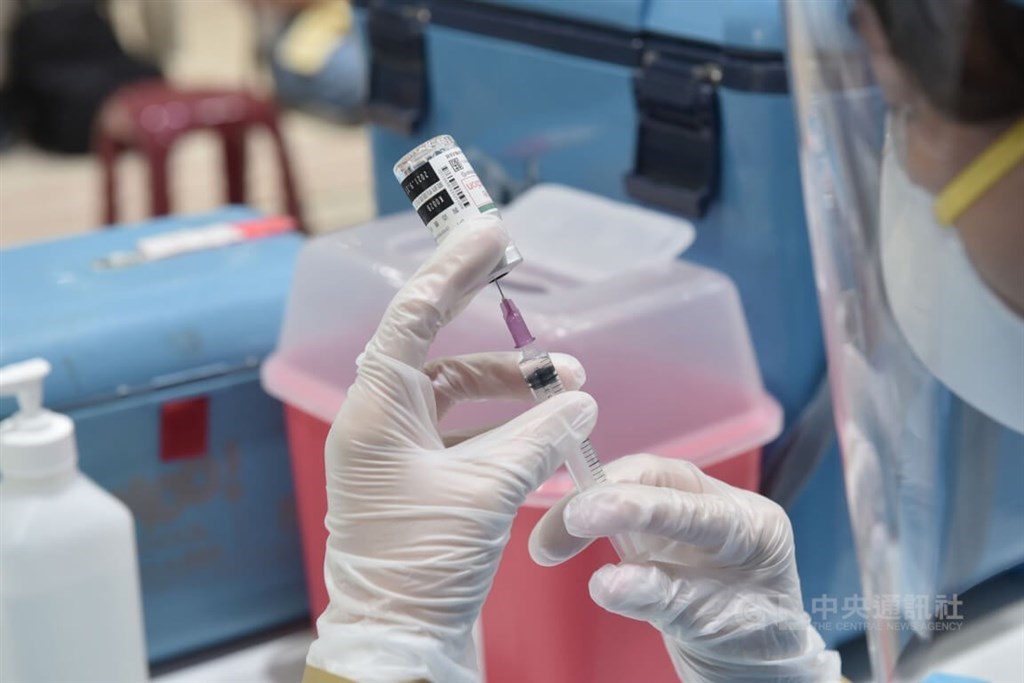 Taipei, May 25 (CNA) American drugmaker Moderna has requested emergency use authorization (EUA) for its COVID-19 vaccine for children in Taiwan under 6 years old, and the request is currently under review by the relevant agency, the Central Epidemic Command Center (CECC) Wednesday.
Taiwan has already given EUA for smaller doses of two vaccines for young children -- Moderna for 6-11-years olds and Pfizer-BioNTech (BNT) for those 5-11, CECC spokesman Chuang Jen-hsiang (莊人祥) said at a daily news briefing.
Pfizer and Moderna have now submitted EUA requests for their smaller dose vaccines for younger children in Taiwan, he said.
Taiwan's Food and Drug Administration (FDA) is in the process of reviewing the data on Moderna's COVID-19 vaccine for children under 6 years old, he said.
In the meantime, parents with children under the age of 5 years are advised not to send them to kindergarten classes if they have COVID-19 symptoms, so as to avoid cluster infections in that age group, Chuang said.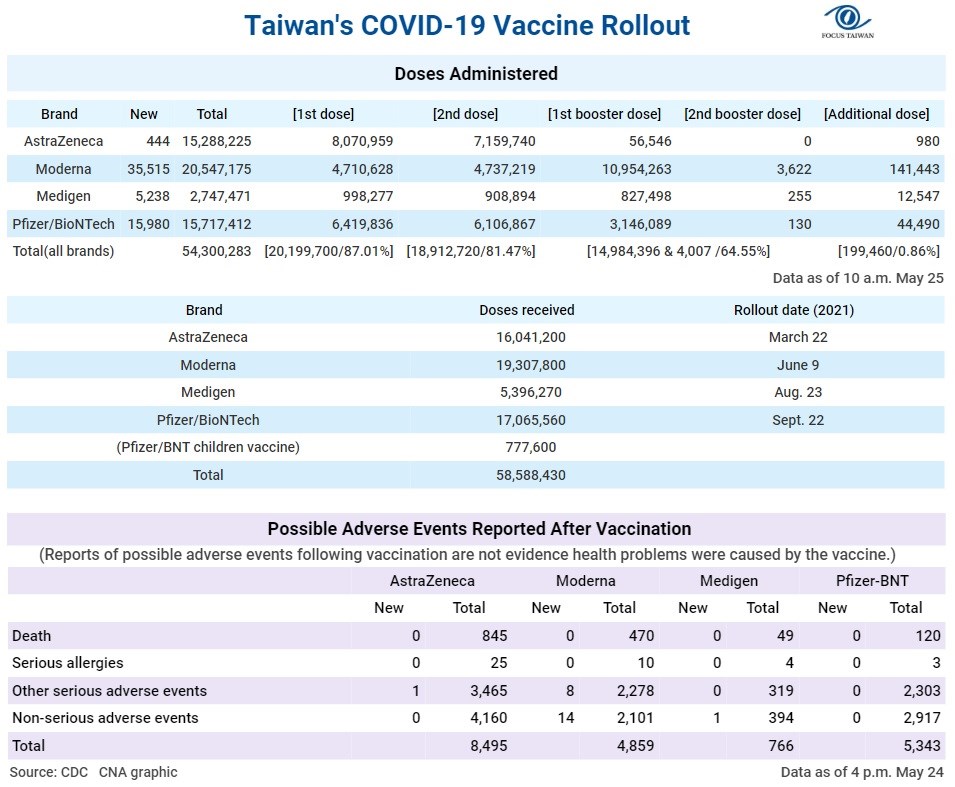 According to the CECC, Taiwan has recorded 15 severe COVID-19 infections and six deaths from the disease among children 8 months to 10 years old, so far this year.
Of the 15 children who had severe infections, seven had developed encephalitis as a result of the disease, as had five of the six children who died, the CECC said.
In an effort to prevent children from from developing severe COVID-19 complications, the CECC said, it has issued a set of guidelines for their clinical treatment, which includes recommendations for brain scans and imaging.
Meanwhile, 56 public hospitals across Taiwan have created a special triage system for pediatric patients, and 27 of them have been designated for the treatment of confirmed moderate to severe COVID-19 infections in children, the CECC said.
In addition, four children's hospitals and 19 medical centers are now providing specialized treatment for children who develop encephalitis and other severe COVID-19 complications, according to the CECC.
Related News
May 25: Taiwan reports 89,389 new COVID-19 cases, 76 deaths
May 25: Rapid test positives to be counted as COVID-19 cases from May 26
May 23: Pfizer-BNT COVID-19 vaccine for children to be rolled out on May 25
May 14: Taiwan FDA reviewing data on Novavax vaccine following EUA request
April 28: Taiwan inks new Pfizer-BioNTech vaccine deal, approves use for children
April 20: Taiwan approves Moderna vaccine for children aged 6-11
View All