CORONAVIRUS
/
CECC lists signs of serious COVID-19 infections to watch out for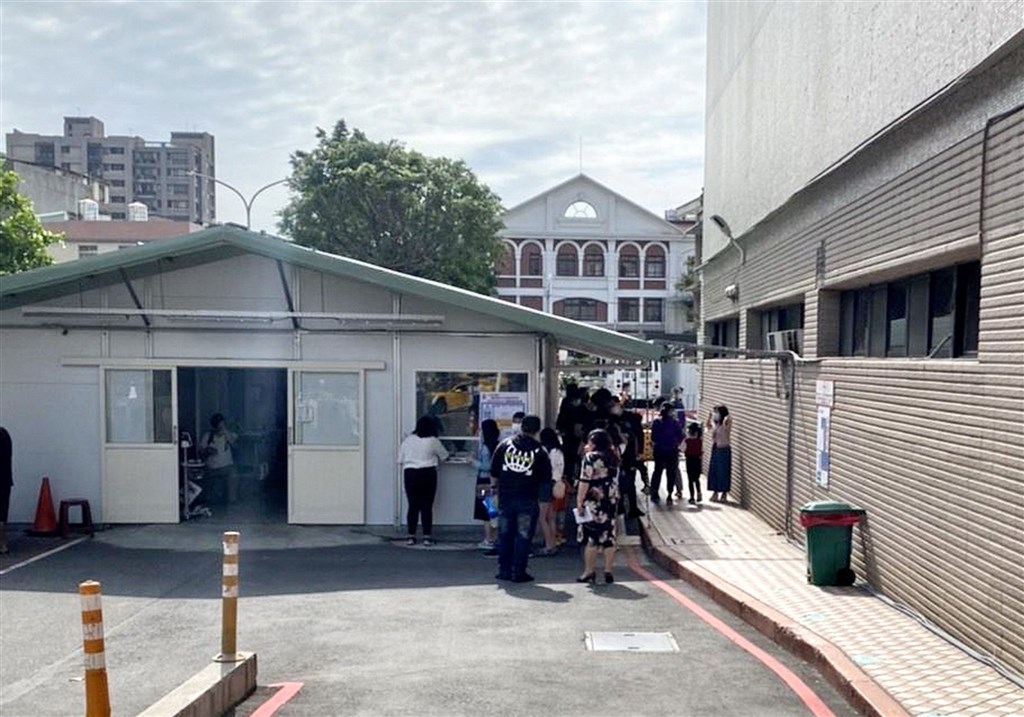 Taipei, May 22 (CNA) The Central Epidemic Command Center (CECC) listed several symptoms on Sunday that could tip parents off to possible serious complications in COVID-19-infected children after it reported another child with COVID-19 having encephalitis.
The complications could be serious when children show symptoms indicating an infection of the nervous system, said Lo Yi-chun (羅一鈞), a deputy director-general of the Centers for Disease Control, at a briefing Sunday.
The CECC reported three children with severe COVID-19 complications on Sunday, including a 10-year-old boy who was taken to the hospital on May 14 after having seizures and showing a changed state of consciousness.
Lo said the boy had a fever of 40.1 degrees Celsius, and hospital tests also found him to have signs of pneumonia and a swollen brain, and he was put into intensive care that day.
The other two severe infections involved a 1-year-old boy and a girl of the same age, Lo said, with the boy suspected of having encephalitis after he was hospitalized on May 20 for a fever and seizures and tested positive for COVID-19 at the hospital, Lo said.
The girl has septicemia and respiratory distress, and all three children are being treated with the antiviral drug remdesivir and other medications, Lo said.
Because of those cases and three recent severe COVID-19 cases involving children aged 1-4 who also developed encephalitis, the CECC has come up with several symptoms parents should watch out for that could tip off inflammation of the brain, Lo said.
These symptoms include a fever of 41 degrees Celsius and higher, decreased consciousness, seizures, myoclonic jerks, unsteady steps, as well as persistent headaches, vomiting or sleeping for a long time, according to Lo.
When parents spot any of those symptoms in their children, they should take them to a hospital, or call 119 for emergency services, Lo said.
According to CECC data, 12 of the 139,621 children in Taiwan aged 9 or younger confirmed as getting COVID-19 this year developed severe complications from the disease, including two who died, while 22 have moderate infections that require hospital treatment.
Of the 124,593 domestic COVID-19 cases in the 10-19 age group reported this year, three have had severe infections, 17 have had moderate infections and no deaths have been reported, CECC data showed.
On Sunday, Taiwan reported 79,487 new COVID-19 cases and 53 deaths Sunday, with the total number of daily cases edging below 80,000 for the first time in five days.
To date, Taiwan has confirmed 1,320,371 COVID-19 cases, including 1,396 fatalities, since the pandemic began in early 2020, with 1,307,794 of them domestically transmitted, according to the CECC.
View All