CORONAVIRUS
/
Taiwan COVID-19 News Briefs: May 22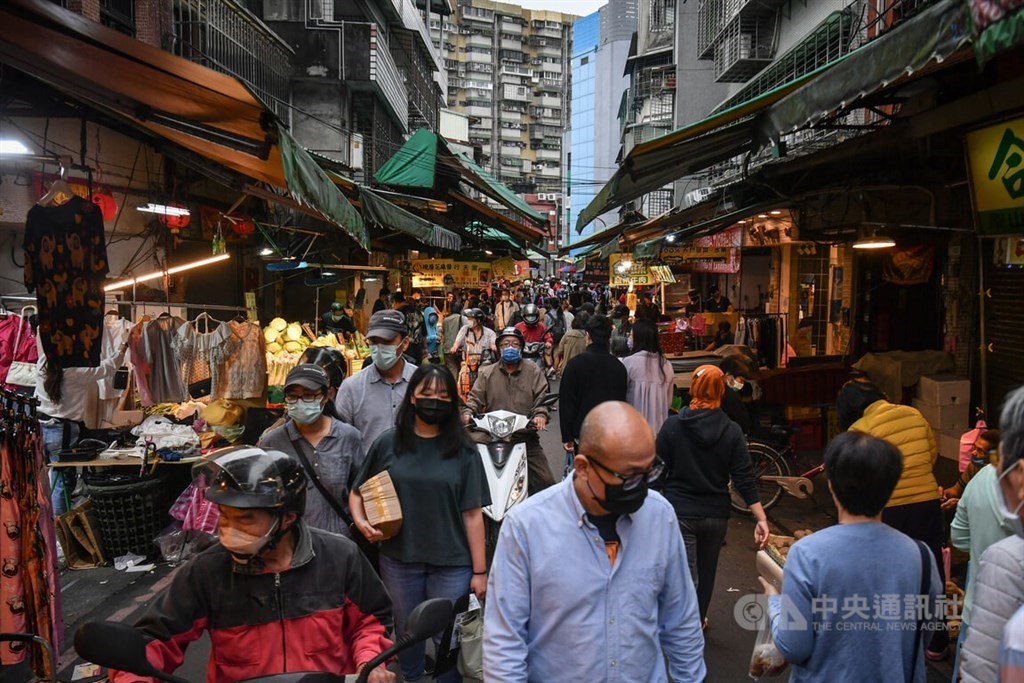 Taipei, May 22 (CNA) Taiwan on Sunday reported 79,487 new COVID-19 cases, including 79,441 domestically transmitted and 46 contracted abroad, as well as 53 deaths, according to the Central Epidemic Command Center (CECC).
Here are some of the new developments regarding the COVID-19 situation around Taiwan on Sunday:
Rapid test availability
COVID-19 rapid tests are now available "in abundance" under the government's rationing program, meaning that is no longer necessary to line up outside pharmacies before they open, Health Minister Chen Shih-chung (陳時中) said Sunday.
As of 11 p.m. Saturday, only 14.3 percent of the 2,941 pharmacies contracted under the scheme had sold out of their daily allocation of rapid tests, Chen said at the CECC's daily press briefing.
At a city and county level, the sell-out rates ranged from 1.9 percent in Taipei to a high of over 50 percent in Hsinchu City, he added.
Also on Sunday, Taoyuan Mayor Cheng Wen-tsan (鄭文燦) said his government was planning to distribute two free rapid tests to each of the city's 300,000-plus residents aged 65 and above, as well as to low-to-middle-income households.
The city has yet to provide details on when and how it will distribute the tests, which it said were independently purchased by the Taoyuan Department of Public Health.
In Taichung, meanwhile, the city government announced a plan to distribute two tests each to around 25,000 workers in eight types of high-risk facilities, including day care centers, preschools, and nursing homes.
Pfizer children's shots to be rolled out in Tainan on 5/25, Hualien 5/30
Tainan has announced that it will begin accepting reservations Monday on its vaccine booking website for the Pfizer-BioNTech (BNT) children's vaccine, before officially making the shots available two days later.
According to the city's health department, the children's vaccine will be available to kids aged 5-11 from May 25, while the adult version of the Pfizer-BNT shot will be offered to kids aged 12-17 from May 30.
Meanwhile, the Hualien County government said it would begin offering Pfizer-BNT brand vaccines to kids aged 5-11 and 12-17 on school campuses between May 30 and June 7.
The county government said it had opted for May 30 as Hualien, along with most other cities and counties in Taiwan, is holding remote classes this week for all schools at the senior high school level and below.
Taoyuan expands eligibility for testing site priority lanes
Starting Monday, children aged 7-12 will be able to use priority lanes at facilities providing COVID-19 PCR tests, medical consultations, and prescription medications.
The priority lanes, which are currently offered at 10 community testing centers around Taoyuan, were originally limited to children aged 6 and under and adults over the age of 64.
The priority lanes are located at the Zhong Lu and Lunggang neighborhood testing sites, Taoyuan Arena, Zhongzheng Park, Ruei Shing, Wan Tou Zai and Nan Gang community centers, Hwa Ya Technology Park, and the Yangmei and Longtan district household registration offices.
COVID-19 infections among students top 130,000
Meanwhile, the Ministry of Education's daily COVID-19 statistics showed that another 4,305 students were confirmed as infected Sunday, bringing the total number of cases involving students this year to 133,632.
The ministry said that as of Sunday, 392 schools at the university level and below had moved all classes online, while 2,164 schools had suspended some in-person classes.
However, the latter figures are expected to rise significantly, as 19 of the 22 cities and counties in Taiwan will suspend in-person classes at elementary and high schools for the week starting May 23.
View All