California church gunman used to teach at Pingtung school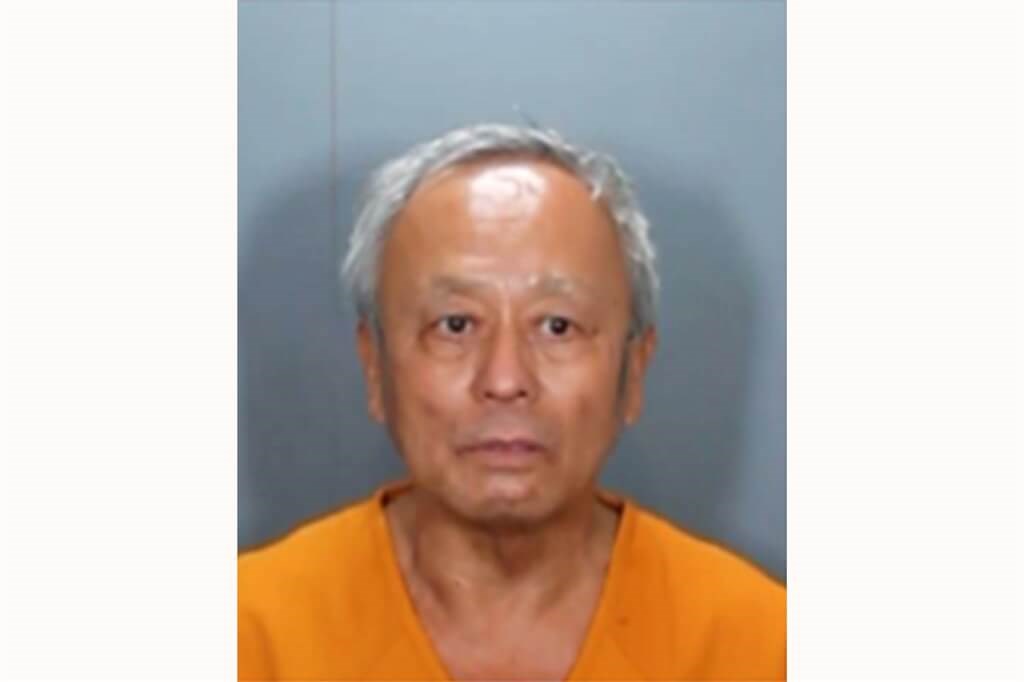 Taipei, May 17 (CNA) The alleged gunman in a mass shooting at a California church in the United States Sunday that resulted in one dead and five wounded used to teach at a vocational school in Pingtung County nearly three decades ago, the school authorities told CNA Tuesday.
David Wenwei Chou (周文偉), 68, who has been identified by police as the suspect in the shooting at the Irvine Taiwanese Presbyterian Church, was hired as a lecturer in August 1994 by National Pingtung Institute of Commerce, currently known as National Pingtung University of Science and Technology, the school said.
He taught in the Department of Applied Science of Living. After his one-year-contract expired, it was not renewed, school authorities said citing records.
Given the fact that his short-term stint with the school happened nearly 30 years ago, a Pingtung University of Science and Technology teacher told CNA that no one at the school seems to know him.
The school's confirmation came after netizens who claimed to know Chou said he used to be a professor at the Pingtung university and at Tainan-based Nan-Tai Junior College of Engineering and Business, currently known as Southern Taiwan University of Science and Technology.
Some also claimed he graduated from Taichung First Senior High School.
The Tainan university told CNA it was still checking records to determine whether the gunman taught there, while the Taichung high school refused to comment on the issue, citing privacy reasons.
According to police in California, the incident took place on Sunday afternoon at a lunch reception honoring a former pastor who was returning to Taiwan to lead a congregation.
● U.S. church shooting gunman a Taiwanese-American: envoy
Chou was promptly arrested following the incident and is being held in lieu of US$1 million bail at the Orange County Intake Release Center, jail records show.
Police now suspect the shooting was politically motivated after they found notes in Chou's car indicating he did not believe Taiwan should be an independent state separate from China.
Some netizens have claimed Chou is a pro-unification activist and a member of the Las Vegas National Association for China's Peaceful Unification.
In response, Gu Yawen (顧雅文), founding chair of the association, told Beijing-based China Review News Agency Tuesday that Chou did attend the association's founding ceremony in April 2019.
However, after talking to Chou she found him to be "too radical" and has not since associated with him, Gu said.
Chou had not attended any of the association's events since the second half of 2019, according to Gu in a Chinese-language report.
Also Tuesday, Minze Chien (簡明子), president of the Formosan Association for Public Affairs (FAPA), a Washington, D.C.-based pro-Taiwan independence group, condemned the shooting as an "act of cowardice."
"Clearly, the gunman acted out of hate stemming from radicalized political beliefs. He intended to kill and massacre innocent Taiwanese Americans simply based on our identity," Chein was quoted as saying in a FAPA press release.
"We strongly condemn this act of cowardice in the strongest terms possible. We, therefore, urge the authorities to prosecute this heinous crime as a politically motivated hate crime, and label any groups he was affiliated with as domestic terrorists," Chieh said.
Meanwhile, the man killed and five individuals injured during the shooting are all Taiwanese-Americans, with the deceased identified as 52-year-old physician John Cheng (鄭達志). He leaves behind a wife and two children.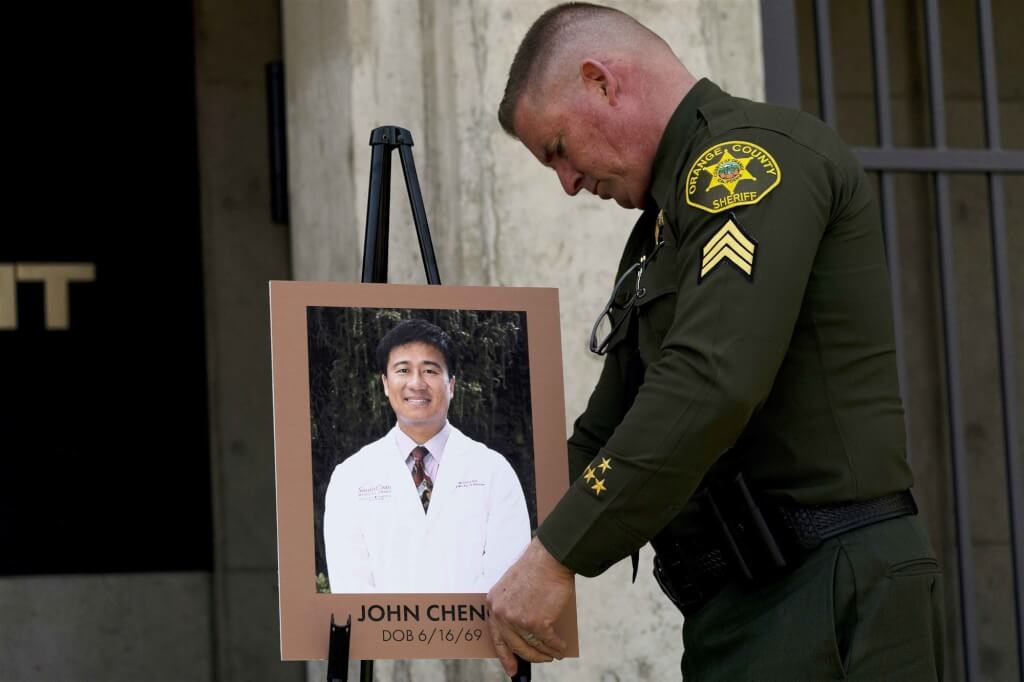 According to Louis Huang (黃敏境), director-general of the Taipei Economic and Cultural Office in Los Angeles, Cheng was born in Taiwan and emigrated to the United States with his parents at the age of one. His father, who was also a physician, passed away three months ago.
In a tweet, Johnny Stanton, an American football fullback for the Cleveland Browns of the National Football League (NFL), said Cheng was his primary care physician and an "absolute hero."
"He attacked the gunman and helped save so many in that church. I just wanted his name to be known. He will be missed," he tweeted.
Baylor University also remembered Cheng as a class of 1991 graduate.
"Dr. John Cheng died Sunday, literally taking the bullet for fellow congregants while heroically tackling the gunman at an Orange County church. Please join us in praying for those who knew & loved him," it tweeted.