CORONAVIRUS
/
CECC further tightens COVID-19 hospital admissions policy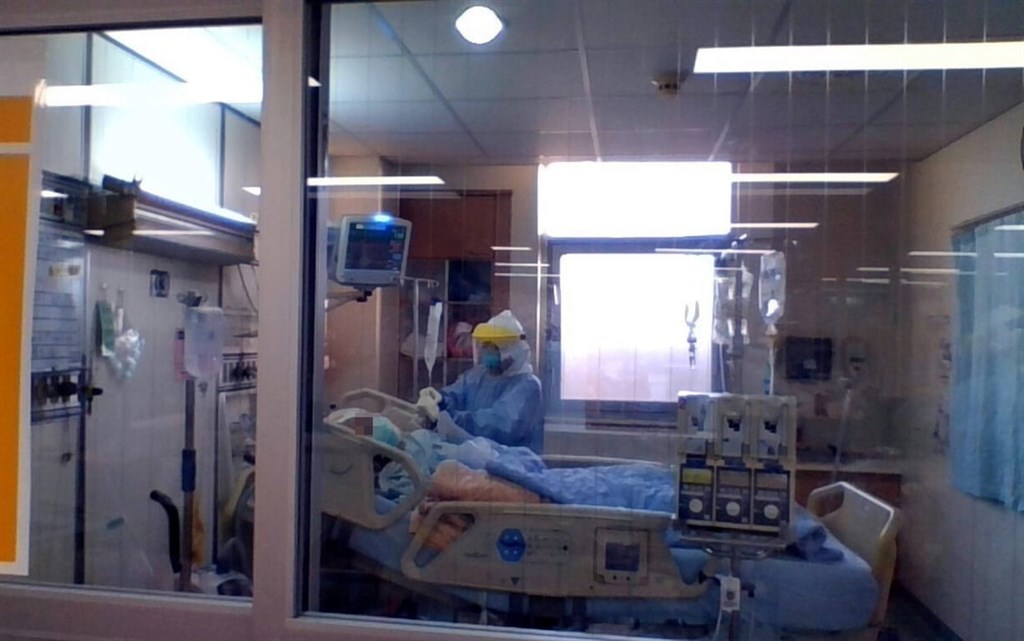 Taipei, May 17 (CNA) Taiwan's Central Epidemic Command Center (CECC) said Tuesday that it has adjusted the criteria for admitting COVID-19 patients to hospital, in order to preserve medical capacity amid the high number of infections in the country.
Effectively immediately, only patients with moderate or severe COVID-19 infections, infants under the age of 3 months with a fever, and patients with other illnesses who are assessed by doctors to require hospitalization will be admitted to hospital, said Lo Yi-chun (羅一鈞), deputy head of the CECC's medical response division.
The new policy removes guidelines requiring automatic hospital admission for seniors aged 80 and above, women 36 weeks pregnant and over, and infants aged 3-12 months with a fever above 39 degrees Celsius.
Under the revised policy, these groups, as well as people aged 70 and above or aged 65-69 and living alone, will be placed in government-run quarantine centers or designated hotels, Lo said.
Meanwhile, women under 36 weeks pregnant will no longer be automatically admitted to quarantine centers or hotels under the new guidelines, according to the CECC.
At a press briefing, Lo said the revised policy is needed to prepare for heightened demand at the country's hospitals, as daily infections have remained above 60,000 and are expected to rise.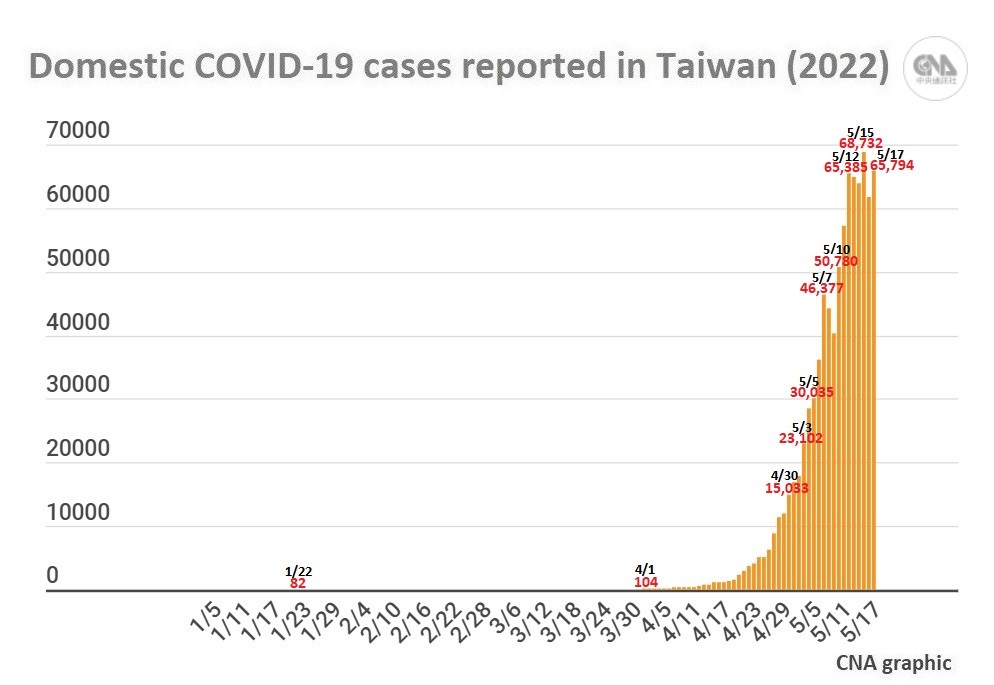 Despite the changes, COVID-19 patients staying in quarantine centers or hotels will still be allowed to use priority lanes for emergency medical care at hospitals, particularly in cases involving the treatment of infants and pregnant women who are ready to give birth, Lo said.
As of Monday, 52.8 percent of the 11,880 beds in COVID-19 hospital isolation wards nationwide were in use, according to CECC statistics, though Taipei and New Taipei both recently reported occupancy rates of above 70 percent.
While the number of new COVID-19 infections in the country has remained above 60,000 for the past six days, the CECC has said it expects the current wave to peak at over 100,000 daily cases in late May or early June.
Related News
May 17: Taiwan reports 65,833 new COVID-19 cases, 38 deaths
May 13: COVID-19 treatment channels for children to be set up: CECC
May 10: Taiwan to add isolation wards to treat rising COVID-19 cases
May 4: Taiwan adjusts hospital policy for COVID-19 patients
April 21: CECC details COVID-19 warning signs in children, adjusts hospital policy
April 19: Home isolation for mild COVID-19 cases to launch nationwide
April 14: Taiwan adjusts criteria for admitting COVID-19 patients to hospitals
View All