CORONAVIRUS
/
CECC authorizes personal imports of COVID-19 rapid tests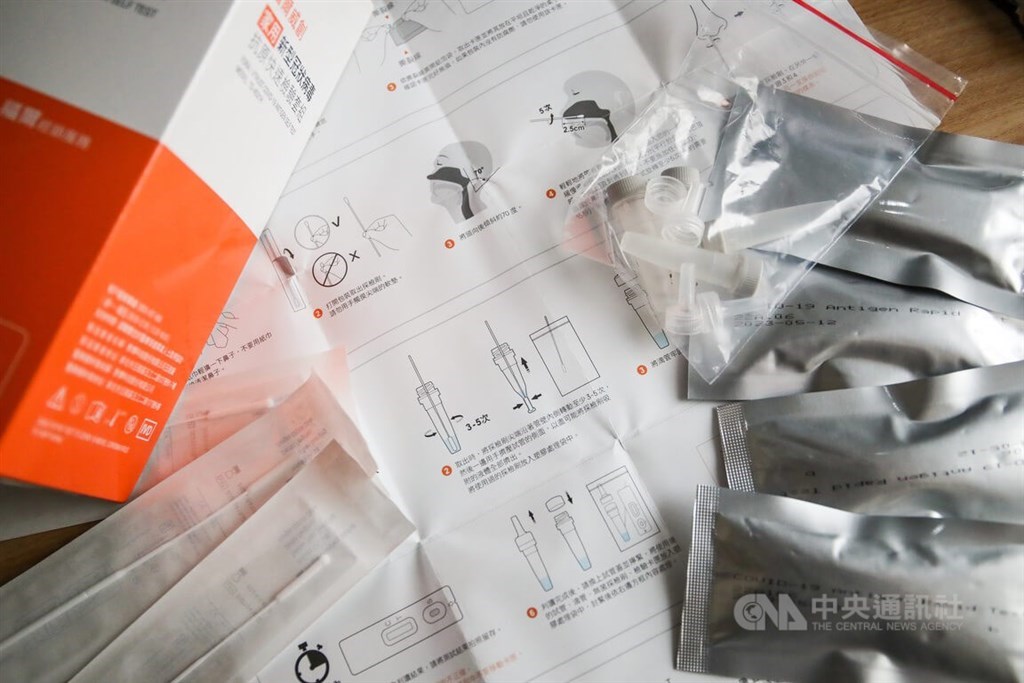 Taipei, May 11 (CNA) Private individuals in Taiwan are now permitted to each import up to 100 COVID-19 rapid antigen tests, for personal use, without first obtaining permission from the Food and Drug Administration (FDA), the government said Wednesday.
The new policy has taken immediate effect and will last until the end of June, as domestic COVID-19 infections continue to surge, leading to a shortage of rapid tests at retailers and government-contracted pharmacies and clinics, FDA Director-General Wu Shou-mei (吳秀梅) said.
While FDA permission will not be required to import the rapid tests, they must be purchased solely for personal use and cannot be resold, Wu said at the daily press briefing of the Central Epidemic Command Center (CECC).
Under those conditions, each person will be allowed to directly import one batch of a maximum 100 COVID-19 rapid antigen tests, which do not necessarily have to be on the government's list of brands that have Emergency Use Authorization (EUA), she said.
Tests that do not have EUA in Taiwan, however, will not be accepted by health authorities for official purposes, Wu said.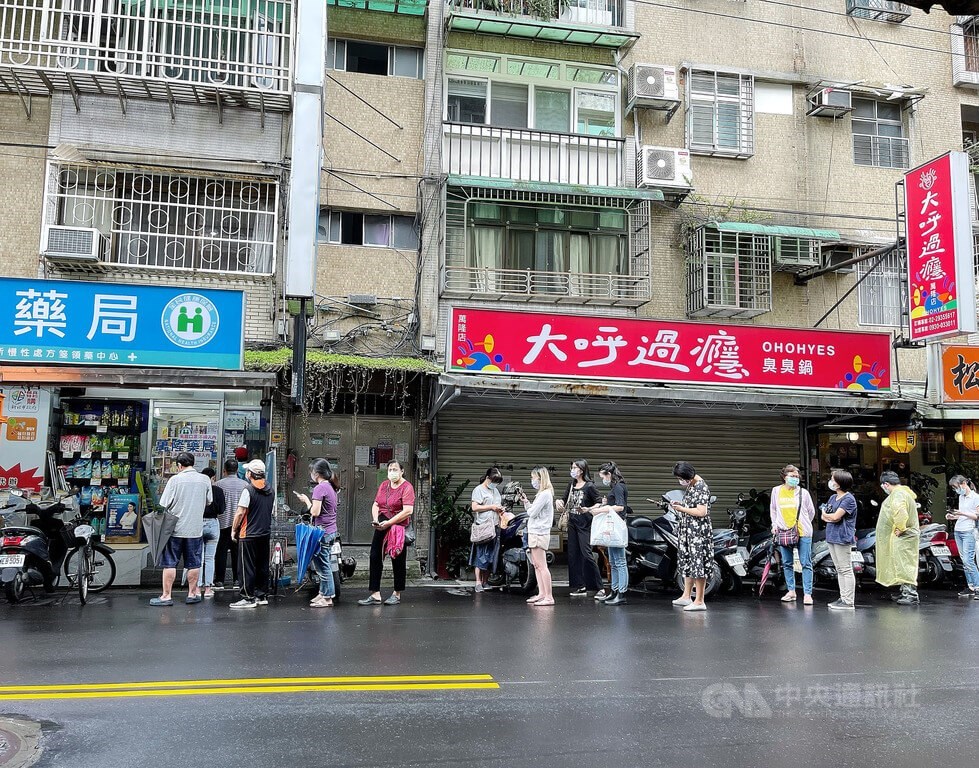 Currently, the government has a rationing system in place for domestic sales of COVID-19 rapid tests, allowing people who hold a national health insurance card or government-issued ID to purchase one pack of five rapid tests at designated pharmacies and clinics at a controlled price.
The system had been heavily criticized, however, as demand far outstrips supply, leading to long lines at the pharmacies, and people being turned away, as only 78 packs of tests per day are allocated to each contracted seller.
Some private retailers have also been selling rapid test kits, but even without price control, their stock has been insufficient to meet demand.
Paxlovid approved for treatment of pregnant women with COVID-19
Meanwhile, the CECC also said Wednesday that it has authorized doctors to prescribe Pfizer's oral antiviral drug Paxlovid to pregnant women who contract COVID-19, given that they are at high risk of developing severe infections.
While there is no consensus between American and European regulators on Paxlovid's safety for pregnant women, a CECC panel of experts concluded Tuesday that physicians in Taiwan should be allowed to prescribe the drug, if they think that the benefits outweigh the risks, said Lo Yi-chun (羅一鈞), deputy head of the CECC's medical response division.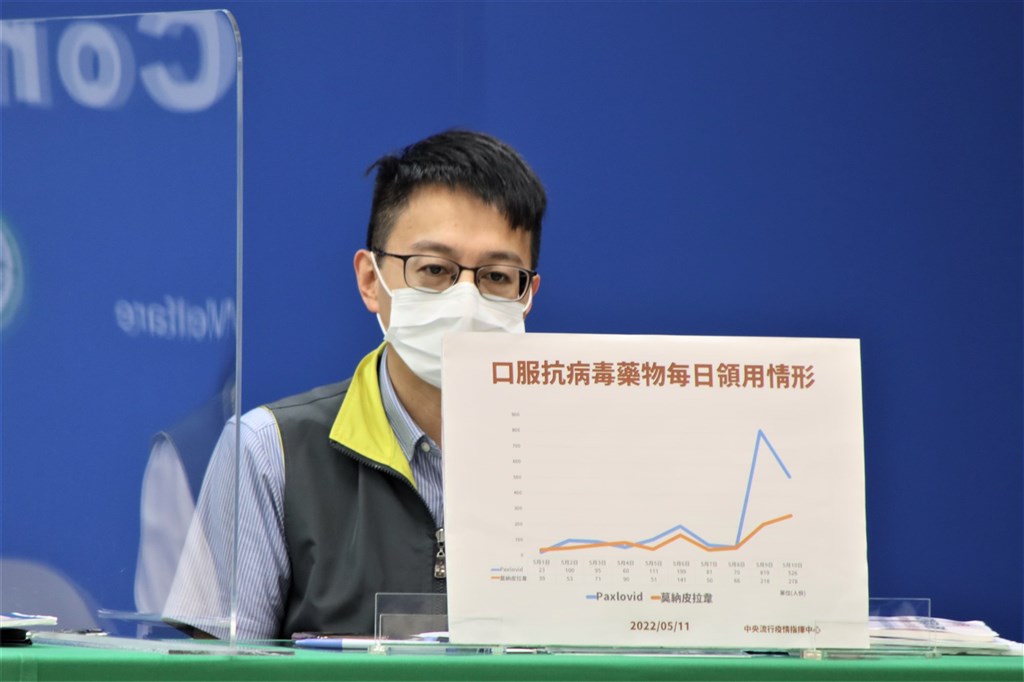 The doctors, however, must inform the pregnant patients of the risks and obtain their consent before prescribing the drug, Lo added.
Under Taiwan's current regulations, doctors may prescribe oral antiviral drugs such as Paxlovid or Merck's molnupiravir to people with mild or asymptomatic COVID-19 infections, if the patient is over the age of 64 or is at risk of severe infection.
Taiwan's government said in late April that it had taken delivery of 180,000 courses of Paxlovid and was expecting to receive another 520,000 courses by the end of June.
It has already received all 5,040 courses of molnupiravir it had ordered, according to the CECC.
Related News
May 11: Three groups of people with positive rapid test results to be counted as COVID-19 cases
May 11: Taiwan reports 57,216 new COVID-19 cases, eight deaths
● Q&A/What to do if you or your contacts get COVID-19
May 7: Quarantine cut to 7 days for mild, asymptomatic COVID-19 cases: CECC
May 7: Taiwan rolls back quarantine rules for contacts of COVID-19 patients
May 4: Taiwan adjusts hospital policy for COVID-19 patients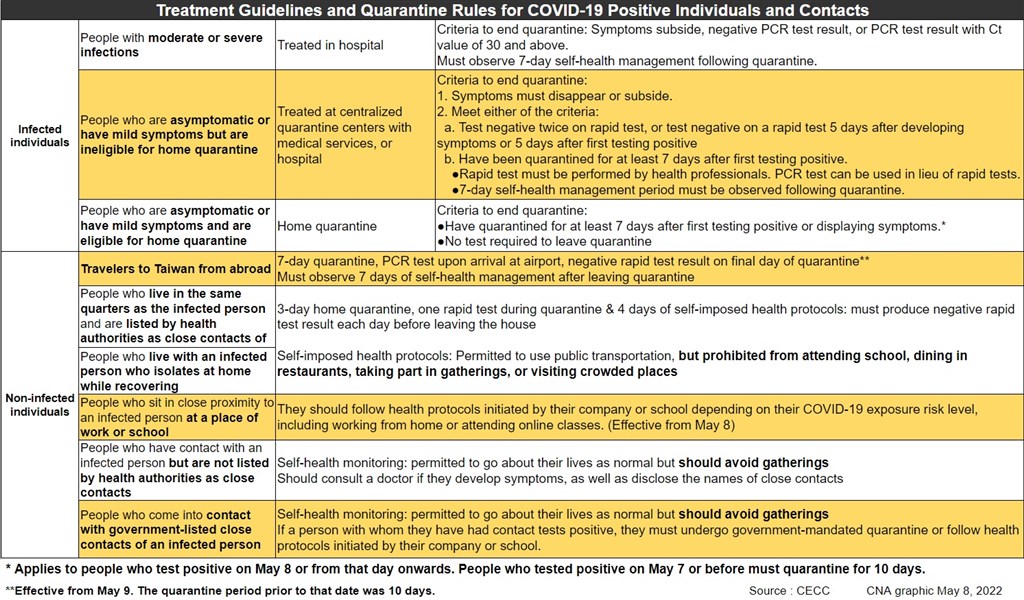 View All