Magnitude 6.1 earthquake jolts eastern Taiwan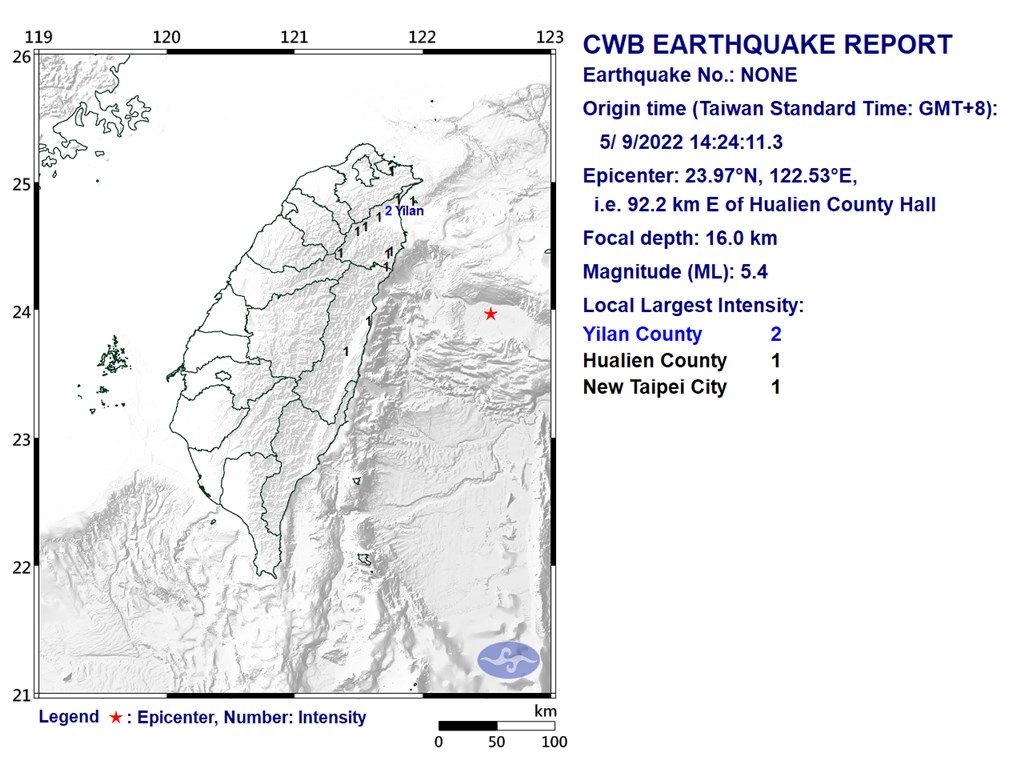 Taipei, May 9 (CNA) A magnitude 6.1 earthquake struck in the Pacific Ocean off Taiwan's eastern coast at 2:23 p.m. Monday, shaking much of Taiwan, according to the Central Weather Bureau.
The earthquake occurred at sea 89.5 kilometers east of Hualien County Hall at a depth of 27.5 kilometers, the bureau's Seismology Center said.
The earthquake's intensity, which gauges the actual effect of a temblor, was highest in Yilan County, where it measured 3 on Taiwan's 7-tier intensity scale.
A "3" indicates many people feeling their building shaking, with some movement of loose objects.
An intensity of 3 was also recorded in Hualien County, New Taipei, Taipei, and Taitung County, while other parts of Taiwan recorded intensity levels of 1 or 2, CWB data showed.
There were no immediate reports of damage or injuries.
A magnitude 5.4 earthquake occurred in the same area about a minute later, but it was only felt at low intensity levels in Yilan County and along the coast of Hualien County.