TRA head confirms service suspension on Labor Day due to union protest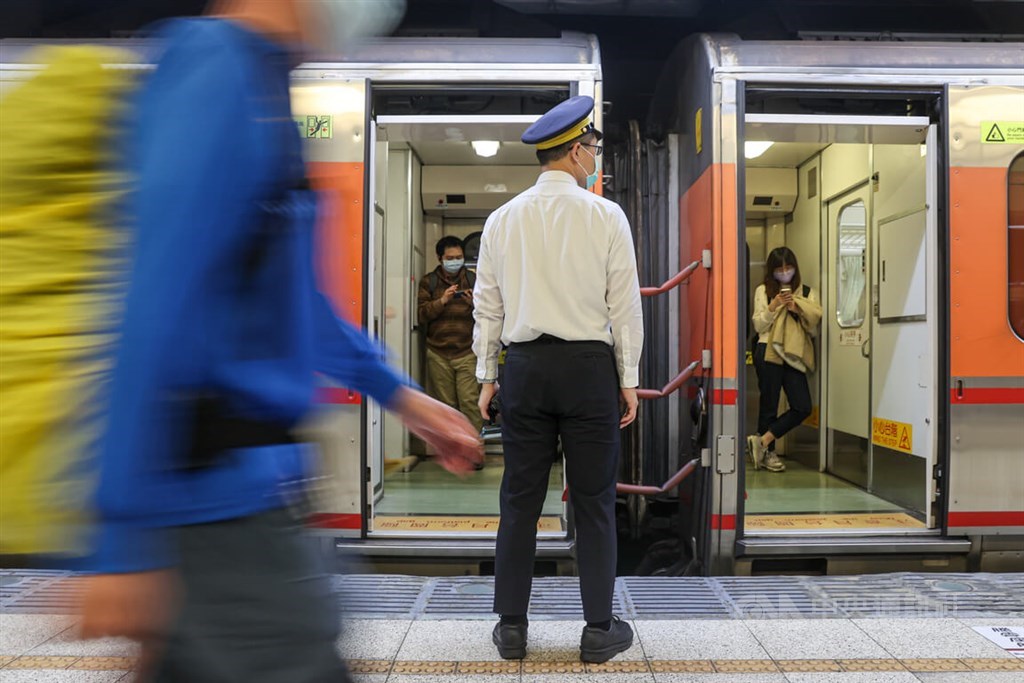 Taipei, April 24 (CNA) The head of Taiwan Railways Administration (TRA) on Sunday confirmed that the administration's railway service will be suspended across Taiwan on Labor Day after most union drivers vowed not to work on the holiday because of a labor dispute.
In an open letter to the public, TRA Director-General Du Wei (杜微) apologized for the inconvenience, adding that passengers who are forced to cancel their trips can claim a refund within a year without a service charge.
According to Du, 1,200 drivers had been scheduled to work overtime on Labor Day, May 1, to handle the spike in demand for the three-day holiday weekend, but almost none will report for their shifts.
Union's stance
The Taiwan Railway Labor Union (TRLU) said as of Saturday, about 13,000 of TRA's 16,000 employees have indicated they will take part in the protest over draft legislation that seeks to transform the TRA into a public corporation.
The union has asked its members not to work on Labor Day as they are entitled, rather than follow their shift schedule, after the legislation was approved by the Cabinet in early March as part of government's efforts to reform the debt-ridden TRA following two deadly train accidents in 2018 and 2021.
Related: Families commemorate loved ones on 1-year anniversary of train crash (April 2)
The union said it wants the legislation withdrawn because of a dispute over how the TRA's debts will be handled amid concerns its members will see their compensation and retirement benefits cut significantly.
To ease the anticipated disruptions on Labor Day, the TRA asked travelers to check the administration's contingency plans, with the latest updates available on its website from April 27.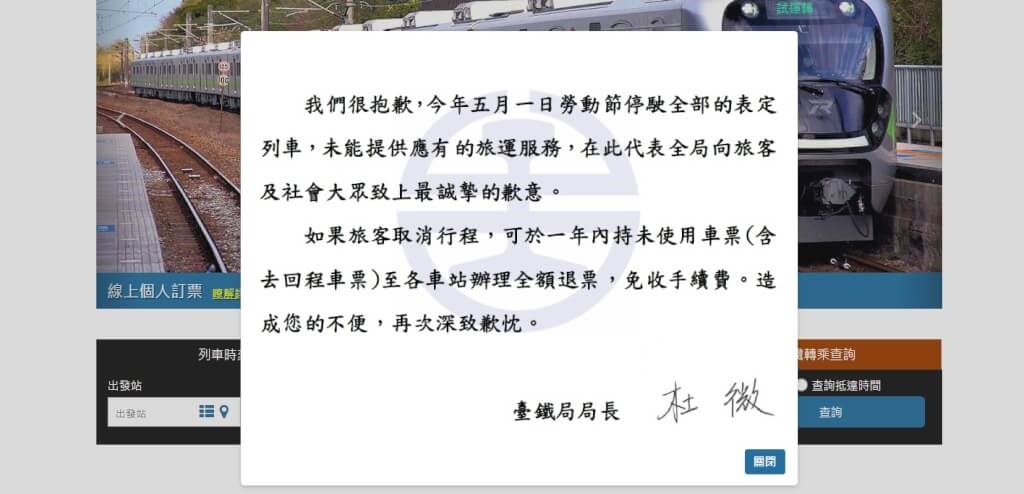 The agency, which operates Taiwan's only round-the-island train network, said the high speed rail, intercity buses and what it called called "quasi-trains" (which are actually tour buses) will provide extra services to handle the 358,000 passengers who will be unable to travel on TRA trains on May 1.
The first-ever "quasi-trains" will carry TRA passengers traveling between Kaohsiung in the west and Taitung and Hualien in the east and less accessible regions in western Taiwan, according to the TRA.
Bus operators will provide 594 services on 10 routes offering "express" and "local" runs similar to trains and make the same stops as TRA trains, it said.
However, the feasibility of the plan has been questioned as travel times will far exceed those of the TRA services they replace.
Update
April 30: TRA to provide 18 commuter train runs on Labor Day despite strike
April 29: Extra bus services to be provided on Labor Day due to TRA strike