CORONAVIRUS
/
Home isolation for mild COVID-19 cases to launch nationwide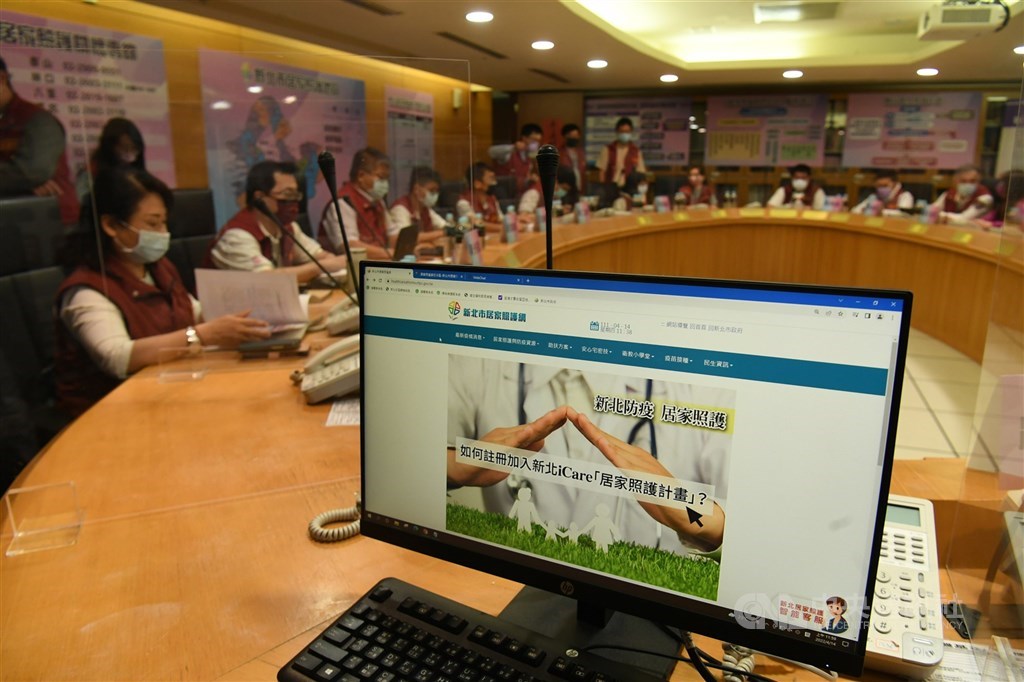 Taipei, April 19 (CNA) Within one week, all cities and counties in Taiwan will begin asking mild or asymptomatic COVID-19-infected individuals to isolate at home, Health Minister Chen Shih-chung (陳時中) said Tuesday.
Chen, who also heads the Central Epidemic Command Center (CECC), had previously set a threshold of 1,500 daily cases for implementing the home isolation policy.
As the isolation period for COVID-19 patients is currently 10 days, 1,500 daily cases would put Taiwan on track to exceed the nation's capacity of 15,000 designated hotel rooms for people with mild infections, Chen explained at the time.
On Tuesday, Chen announced that as Taiwan had crossed the 1,500 case threshold, reporting 1,727 new infections, the policy would officially go into effect.
Ten cities and counties have already started asking patients with mild symptoms to isolate at home, while the others will be required to do so within one week, Chen said.
Under CECC guidelines, COVID-19 patients who live in the same household as someone or who are themselves above the age of 64, pregnant, or undergoing dialysis, cannot isolate at home.
Update
May 17: CECC further tightens COVID-19 hospital admissions policy
May 7: Quarantine cut to 7 days for mild, asymptomatic COVID-19 cases: CECC
May 7: Taiwan rolls back quarantine rules for contacts of COVID-19 patients
May 5: Rapid test positives to be counted as confirmed COVID cases from May 12
May 3: Taiwan to shorten quarantine for arriving travelers from 10 to 7 days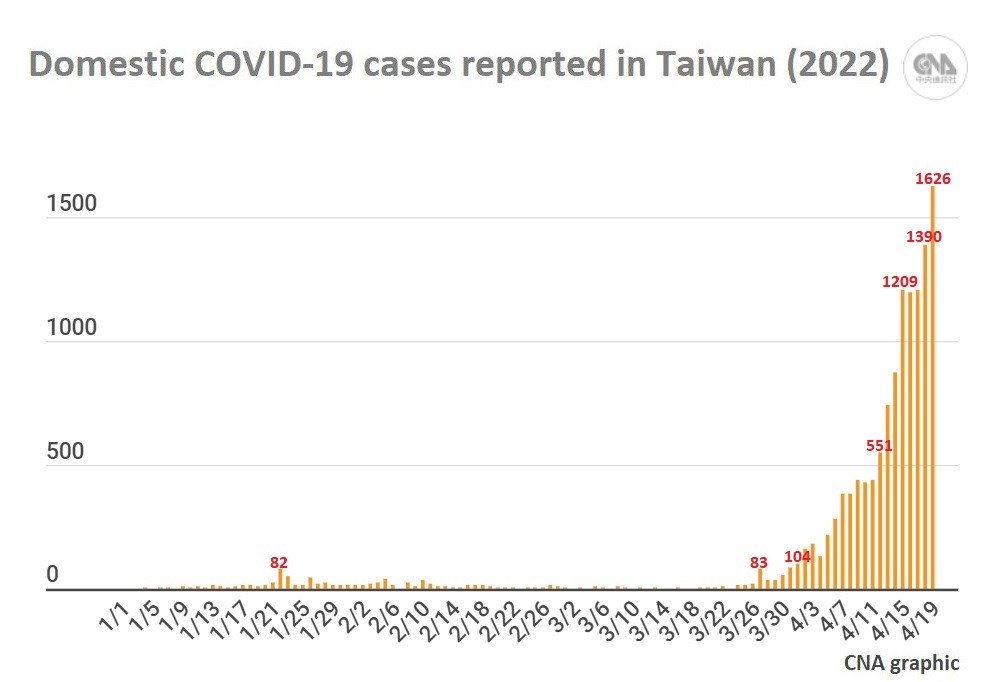 Eased testing rules for home isolation/quarantine
The CECC also revised its testing regimens for those in home isolation after contact with a COVID-19 case or in home quarantine after arriving in Taiwan from abroad, which will take effect Wednesday.
Under the new rules, people in home isolation will receive a rapid test or PCR test after being notified of their COVID-19 exposure, as well as a rapid test to use on the final day of their isolation.
Aside from being tested at the airport, those quarantined at home after arriving in Taiwan will likewise receive a rapid test to use on the final day of their quarantine, the CECC said.
Individuals in isolation and quarantine will also be given a COVID-19 rapid test to use if they begin to develop symptoms, the CECC said of the new rules, which mandate three to four fewer tests than are required under current protocols.
By contrast, people with mild COVID-19 cases can now leave isolation 10 days after the onset of symptoms without having to test negative, the CECC announced Monday.
Asymptomatic cases, meanwhile, will also be allowed to leave without producing a negative test 10 days after their first positive test.
Explaining the changes, the CECC said such individuals were at low risk of being contagious.
Medicine deliveries for people in home isolation
In light of the policy shift, the CECC also on Tuesday unveiled a new program that allows people in home isolation to have prescription medicines delivered to their homes.
The program, run by the Federation of Taiwan Pharmacists Associations (FTPA), will ultimately include more than 1,800 participating pharmacies nationwide, FTPA President Huang Chin-shun (黃金舜) said at the press briefing.
Under the program, people in home isolation can arrange medicine deliveries in two ways, one of which is by downloading a designated app (EUCARE: Google Android / Apple iOS) on their phone or computer, Huang said.
Through the app, patients can schedule and conduct a remote doctor's appointment, and then, once they have been given a prescription, use the app's map function to select and contact a pharmacy, Huang said.
After the pharmacist has confirmed their identity, the patient can make a request to have their prescription filled, and select whether they would like to have it picked up by a designated contact or delivered to their home, according to Huang.
According to Huang, app users can also purchase over-the-counter drugs along with their prescriptions, which will be delivered to their doorstep within 24 hours. After the delivery, the pharmacist will also call the patient to explain how to take the medication properly, he said.
Meanwhile, people who don't have the app can arrange remote healthcare appointments via other means, and then visit the FTPA website to find a pharmacy that can deliver their prescription to their home, Huang said.
Currently, the program charges NT$200 (US$6.84) for standard deliveries and NT$400 for deliveries in rural areas, Indigenous villages, and on outlying islands, with the additional costs subsidized by the government.
Related News
April 19: Taiwan reports 1,727 new COVID-19 cases and two deaths
April 19: Firms with over 30 migrant workers to have COVID prevention staff: MOL
April 18: No tests needed for mild COVID-19 cases to end 10-day quarantine: CECC
April 17: Taiwan FDA approves Moderna COVID-19 vaccine for children aged 6-11
April 15: Taiwan mandates 3 COVID shots for high-risk groups, venues
April 14: Taiwan adjusts criteria for admitting COVID-19 patients to hospitals
April 12: CECC repeats call to use social distancing app as COVID cases rise
View All