CORONAVIRUS
/
COVID-19 nasal swabs for some arriving passengers to end next week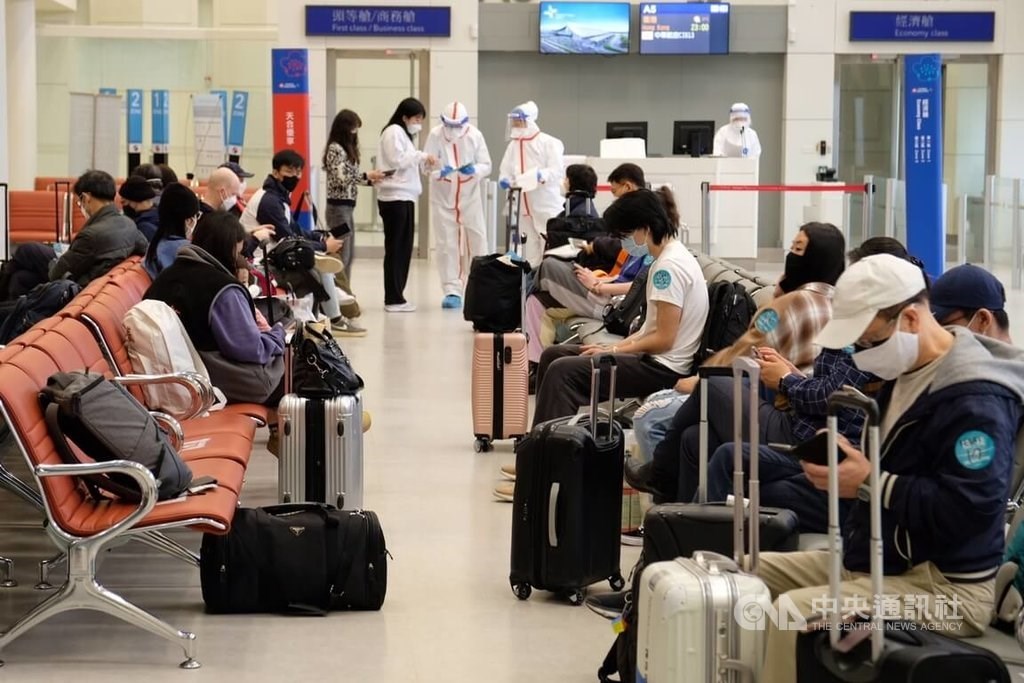 Taipei, April 15 (CNA) Passengers from the United States, Canada, New Zealand and Australia will be tested for COVID-19 upon arrival in Taiwan using a saliva test rather than a nasal swab starting next week, the Central Epidemic Command Center (CECC) said Friday.
Effective April 18, travelers arriving from the four countries will be given the less invasive test but will still need to observe the mandatory 10-day quarantine, Health Minister Chen Shih-chung (陳時中) said at a daily CECC press briefing.
The decision was made because of the low rate of positive tests among inbound passengers from those areas, Chen said. Tests using saliva samples are considered slightly less sensitive than those that use nasal swabs.
Arrivals from Southeast Asia, India, South Korea, the Middle East, and Europe will still be subject to nasal swab testing upon landing, he said.
Taiwan began on Jan. 11 to require passengers on long-haul flights to the country to take rapid polymerase chain reaction (PCR) tests upon arrival amid a worldwide surge in cases of the Omicron variant of COVID-19.
The requirement was soon expanded to cover arrivals on short-haul flights.
Since the measure was implemented, some 3,500 passengers have tested positive for COVID-19 on arrival, or about 4.1 percent of all arrivals during that time, Chen said.
View All