Warm weather forecast for most of Taiwan Tuesday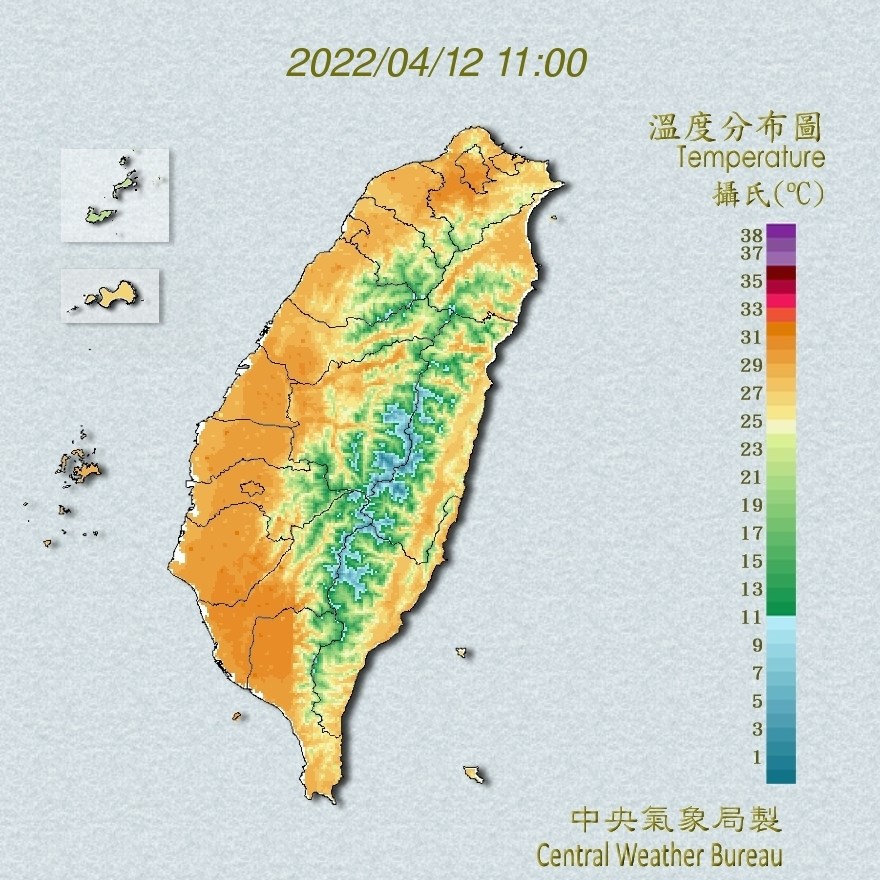 Taipei, April 12 (CNA) The Central Weather Bureau has forecast warm and generally sunny weather for most of Taiwan on Tuesday, but the Greater Taipei area and mountainous areas in western Taiwan could see rain in the afternoon.
Daytime highs could reach 31-33 degrees Celsius in Taiwan's western half and 28-29 degrees in the east, with lows of 21-23 degrees forecast for Tuesday night around Taiwan, the bureau predicted.
The bureau warned that the sunny weather could be accompanied by ultraviolet rays that reach excessive or even dangerous levels at around noon, and urged people spending time outside to take the necessary precautions.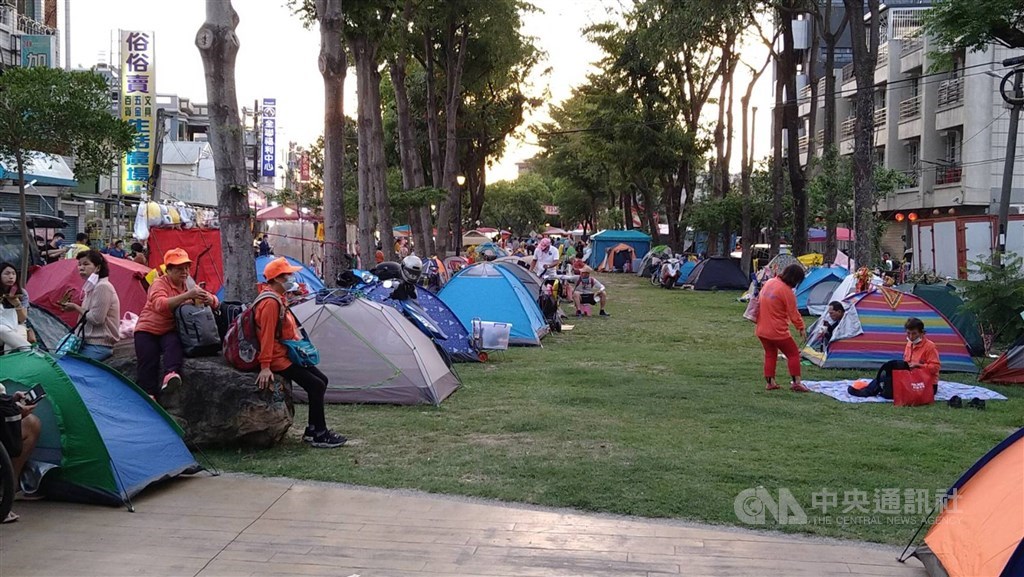 At the same time, it said there would be low visibility on the offshore Kinmen and Matsu islands as well as along Taiwan's west coast early in the morning and late at night due to thick fog and low clouds.
Cooler weather could come to Taiwan starting Thursday morning, the bureau predicted. It said the weather system would likely bring rain or thunderstorms to the northern areas of Taiwan and send daytime highs plunging from 32 degrees Wednesday to 24 degrees Thursday.
Meanwhile, this year's Western Pacific typhoon season has begun, but the first two storms of 2022 are not expected to threaten Taiwan.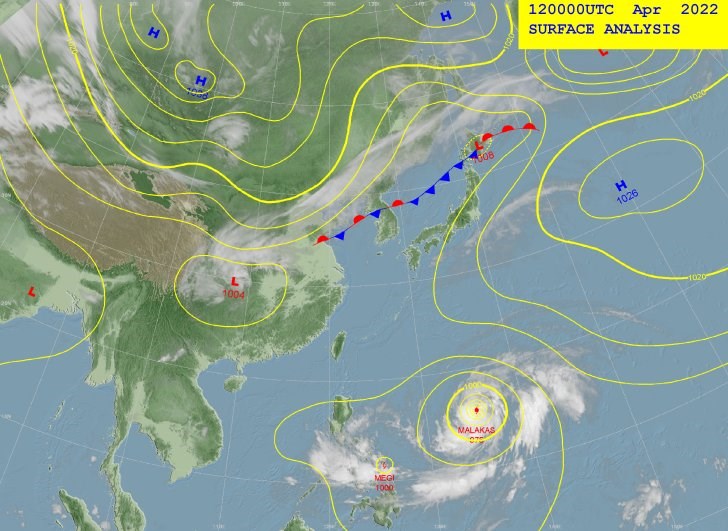 Tropical Storm Malakas, the first named system of the Western Pacific typhoon season, was about 1,780 kilometers east-southeast of Taiwan's southernmost tip Eluanbi as of 2 a.m. Tuesday.
The second named system, Tropical Storm Megi, was located near the Philippines about 1,280 kilometers south-southeast of Eluanbi, according to the Central Weather Bureau.
Malakas may intensify into a typhoon Tuesday and Megi could merge with Malakas, which will then veer northwards to waters southeast of Japan, said Wu Der-rong (吳德榮), an adjunct associate professor of atmospheric sciences at National Central University.