Saturn and Mars to line up in pre-dawn sky Tuesday: Museum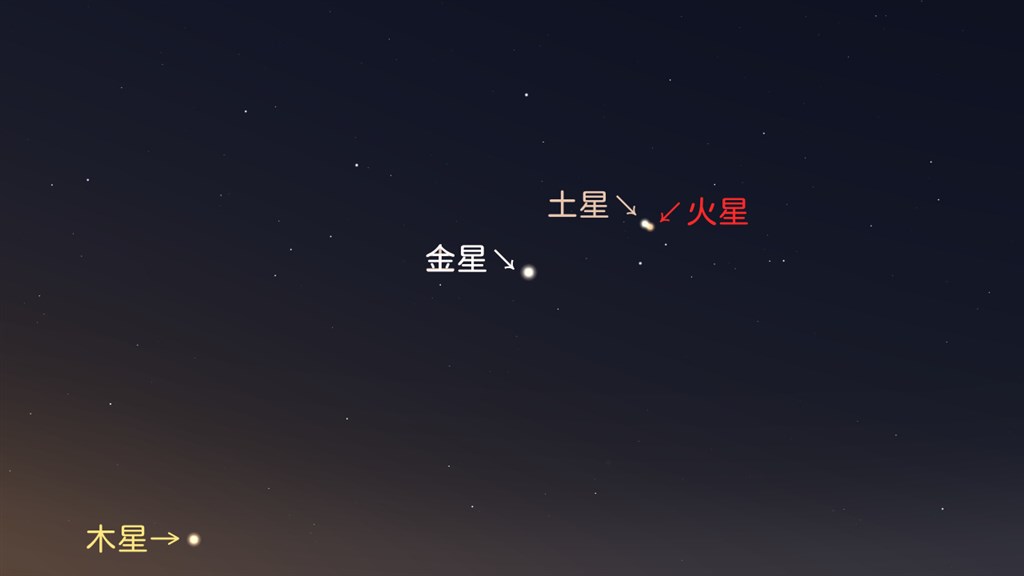 Taipei, April 4 (CNA) Stargazers will have a chance to see Saturn and Mars in rare proximity in the hours before sunrise Tuesday, the Taipei Astronomical Museum said Monday.
The two planets will be visible low in the eastern sky from 4 a.m. to 6 a.m., separated by only 20 minutes of arc -- or one-third of one degree, the museum said.
Put in context, the width of one's little finger held at arm's length covers about one degree in the sky.
Both planets will be clearly visible with the naked eye, but because they will appear very low in the sky, observers should select a location that offers an unobstructed view of the eastern horizon, according to the museum.
Saturn and Mars will remain visible for 10 days after Tuesday's event, which is known in astronomy as a planetary conjunction, the museum said.
The last time the two planets appeared so close together was in 1978, when they were separated by just 6 minutes of arc, or one-tenth of one degree. The next time they will appear as close is in 2036, the museum said.